SuperBettingSites surveyed over 10,000 football fans of the 10 biggest European clubs and asked them if they were happy with the design of their team's football kit.
We also asked the fans which fashion house they would like to see designing the shirts of their favorite kits. Based on the their answers, our design team created 10 football kits featuring conceptual collaborations with the leading fashion brands, selected by the fans.
You may find the survey results below:
1. Are you happy with the current design of your team's football kit?
Yes: 35%
No: 55%
I cannot decide: 10%
2. Which fashion brand would you like to design the football kit of your favourite football club?
FC Barcelona × Gucci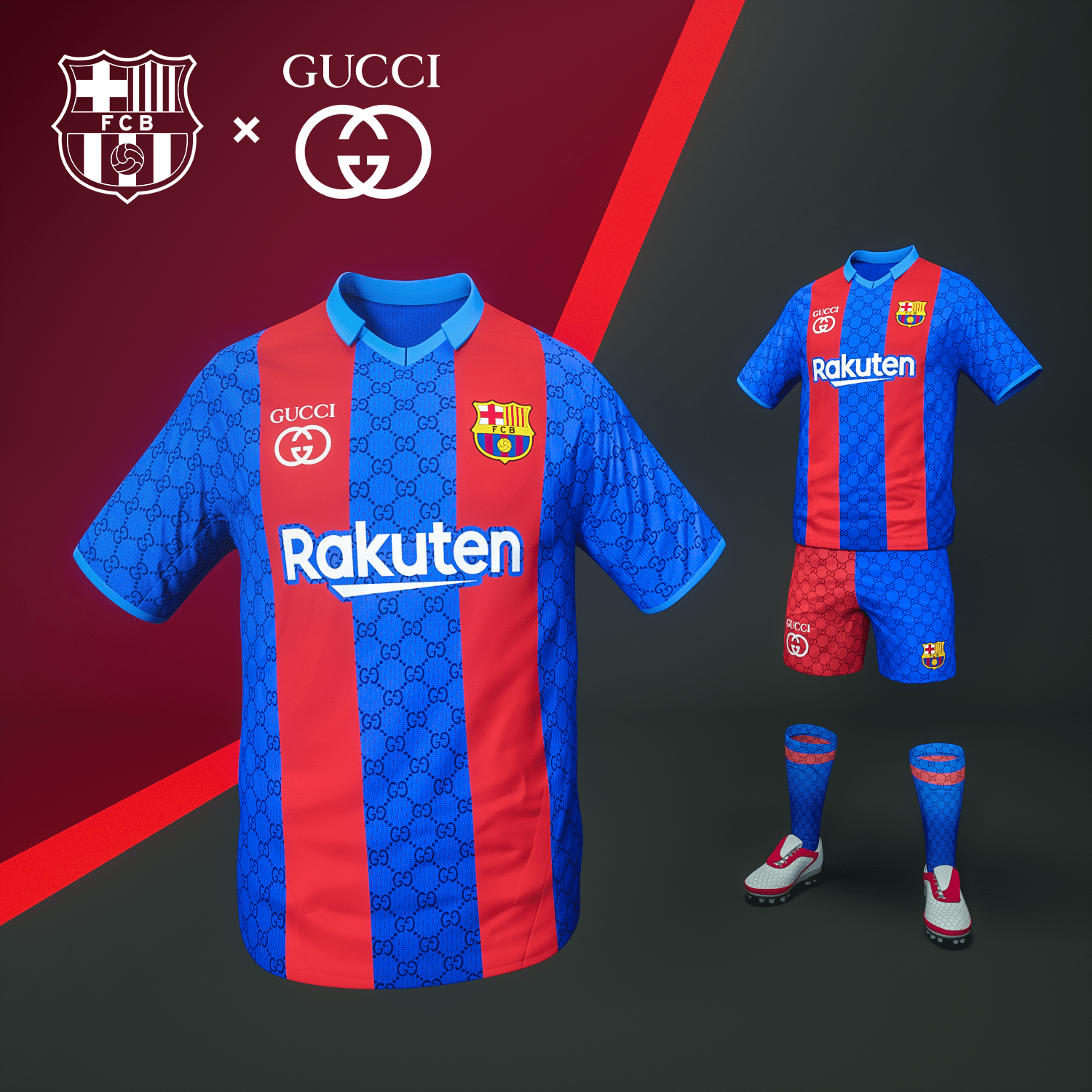 Whenever you think about football, FC Barcelona will always come to mind. This team was founded in 1899 and has won three times in the FIFA World Cup (2009, 2011, and 2015). Some of the best players of this team are Lionel Messi, Xavi, and Andrés Iniesta.
One of the reasons why FC Barcelona has become one of the best football teams worldwide is because of its likeability. Almost all of the players of this team act as strong ambassadors because they're well-liked by everyone. Not every football team has this impact on the public.
It won't be long before we'll see Gucci-branded kits worn by the players of FC Barcelona. This kit will surely make waves because of the use of Gucci's iconic pattern in the front and back of the uniform with shades of red and blue all over. This collaboration is a nice upgrade to the team's uniform without completely changing their branding!
Real Madrid × Chanel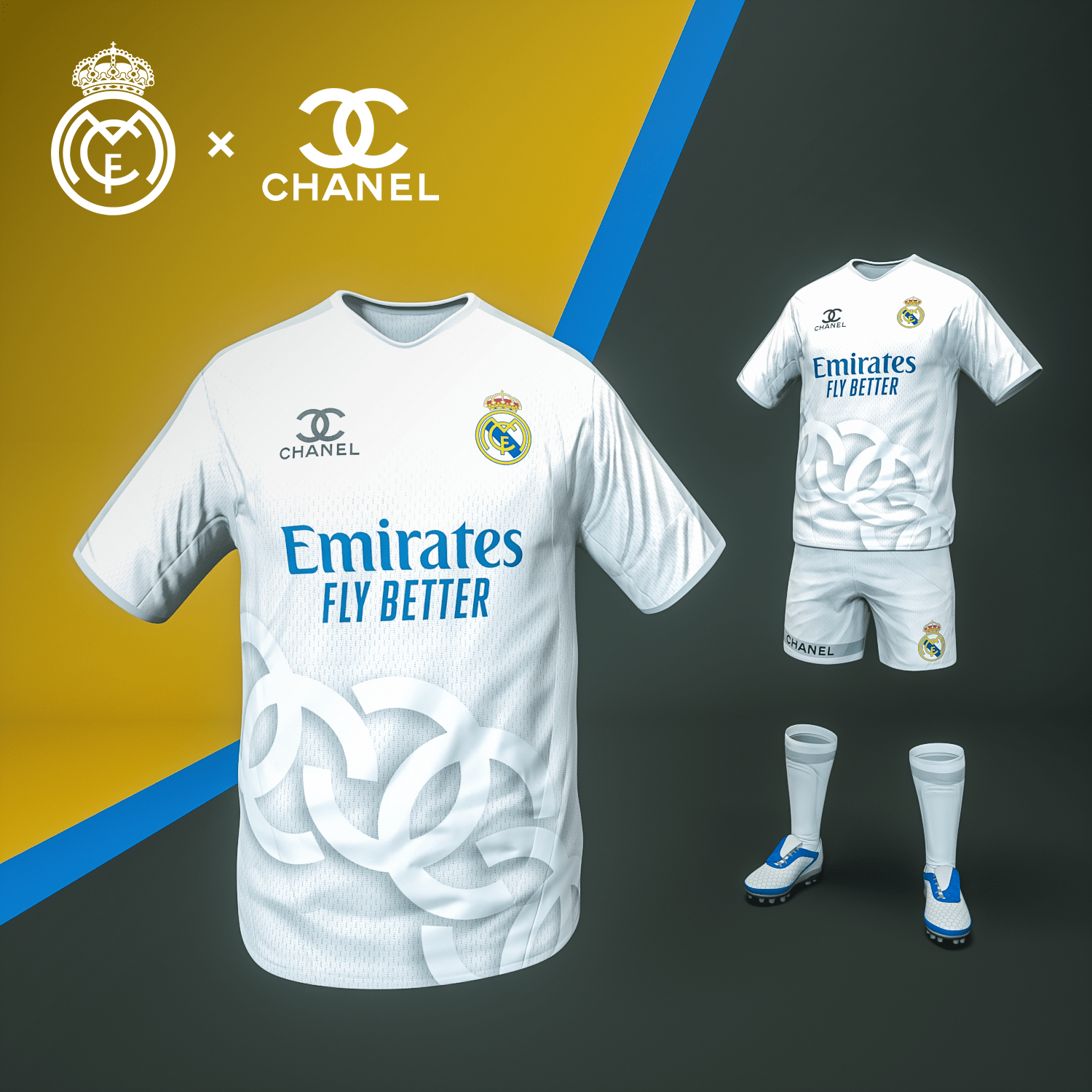 Originally known as Madrid Football Club, Real Madrid was actually founded by a group of fans on March 6, 1902. Fast forward to the 20th century, and Real Madrid has become one of the world's most successful European football franchises.
Unlike other football teams out there, Real Madrid is known for its dynamic goals. The team maximizes several tools — in the form of experts and experience — in order to produce the best show-stoppers in the field.
Real Madrid and Chanel have worked together to create a stylish and trendy football kit. This kit showcases apparel in white with the pattern of Chanel as accents. This kit uses shades of blue to break the monotony of white.
Bayern Munich × Hermes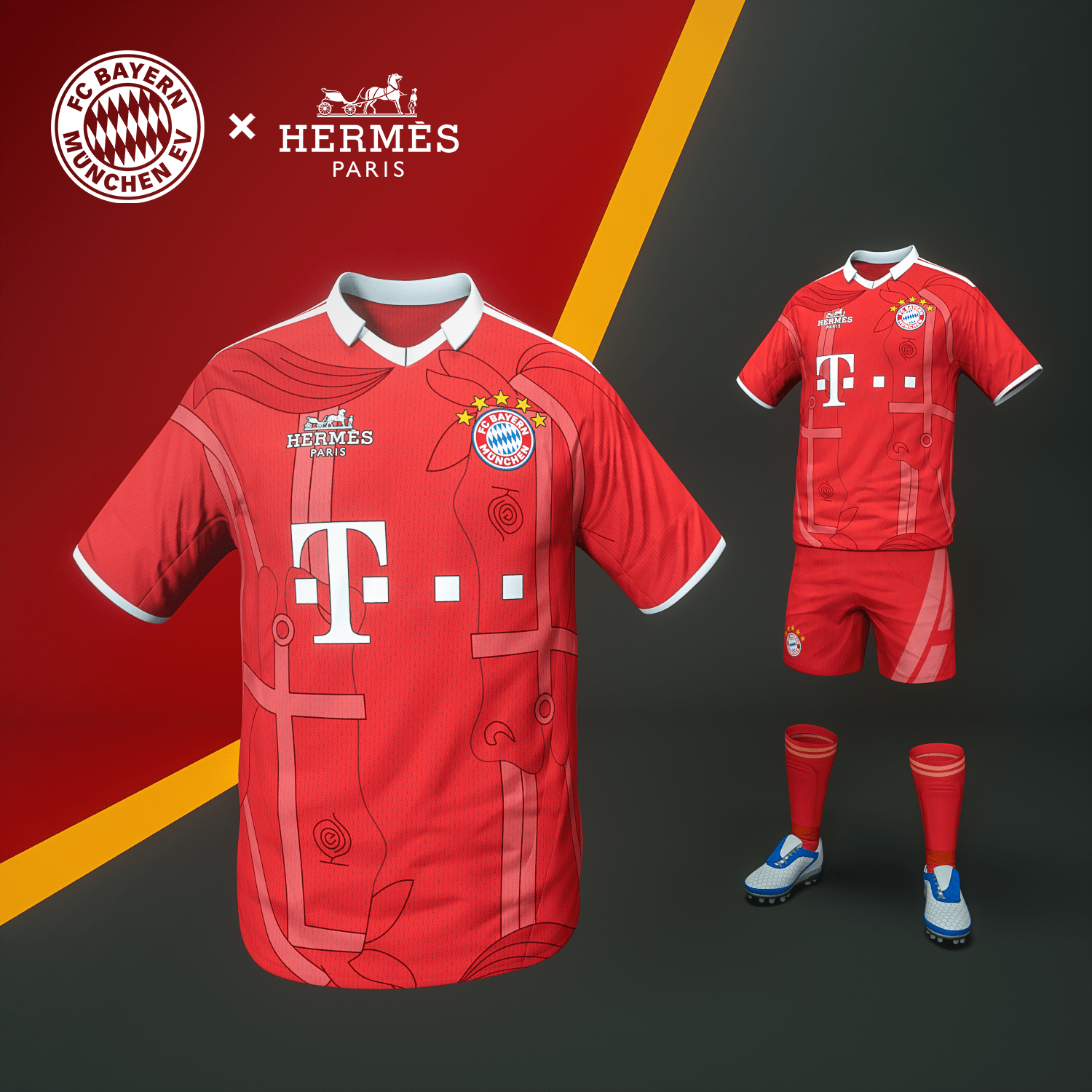 Bayern Munich was founded in 1900 and has become one of Germany's most successful football clubs since then. This team has won 18 DFB-Pokal cups, five UEFA Champions League titles, and countless domestic and international honors.
Some of the greatest players of Bayern Munich include Franz Beckenbauer, Karl-Heinz Rummenigge, and Gerd Muller. Oliver Kahn also played for Bayern Munich and was known as one of the best goalkeepers in history.
The collaboration between Bayern Munich and Hermes is expected to make the team more popular. This football kit comes in dark shades of red that feature the ever-famous horse of Hermes. This collaboration is a subtle update to the team's red-colored uniforms.
Manchester United × Dior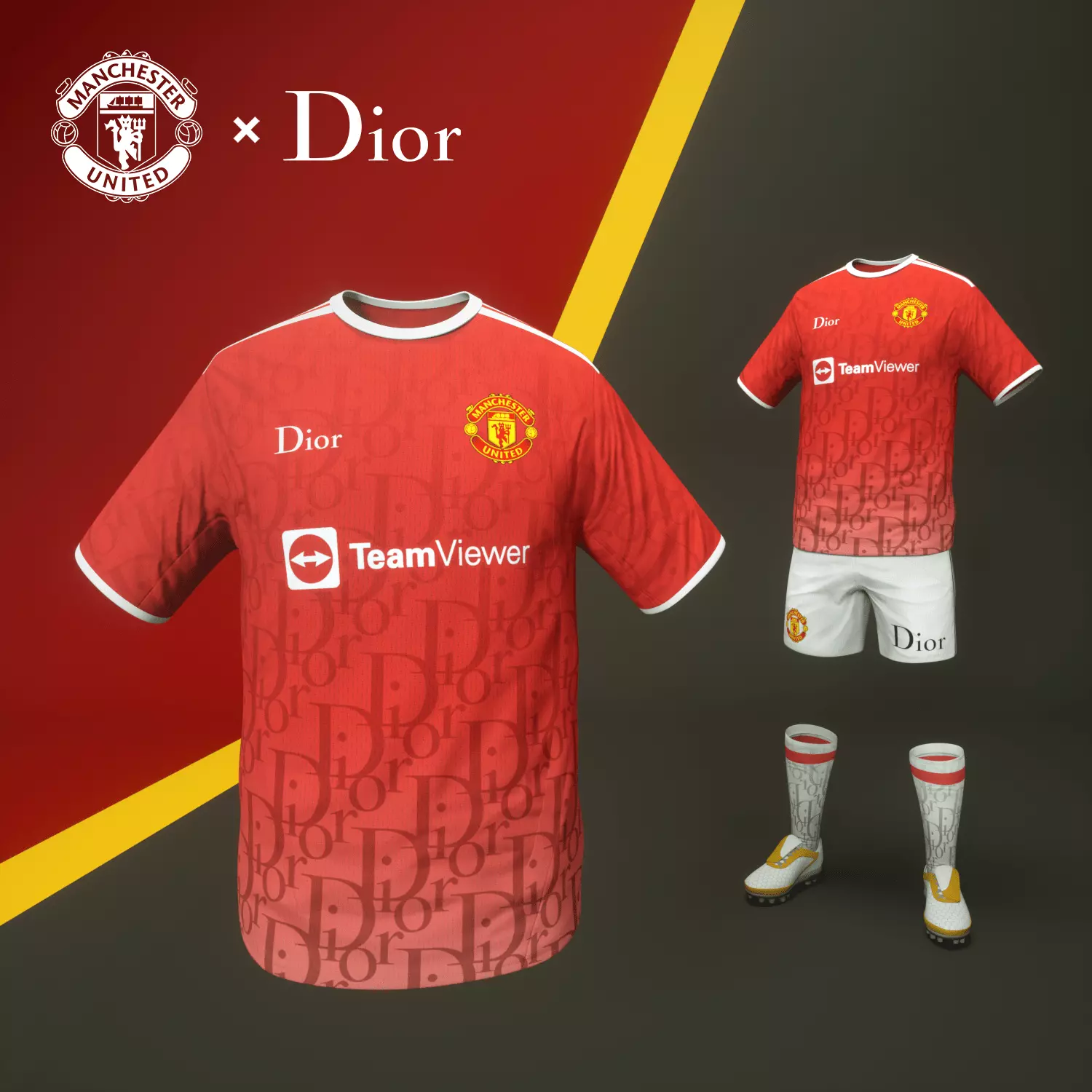 Manchester United has been operating for more than140 years and has won the most trophies in the English football club. Since it was founded in 1878, Manchester United has won countless awards, including the UEFA Europa League and the UEFA Super Cup.
Aside from the skills of the players on the field, Manchester United has gained popularity worldwide because of Alex Ferguson, the club's most successful and longest-serving manager. Under Ferguson, the club won 38 trophies between 1986 and 2013.
Fans will surely look forward to the team's collaboration with Dior. These names are prominent in their respective industries, which means their collaboration will be out of this world. Their football kits use ombre red as their background with the iconic logo of Dior printed all over.
Liverpool FC × Louis Vuitton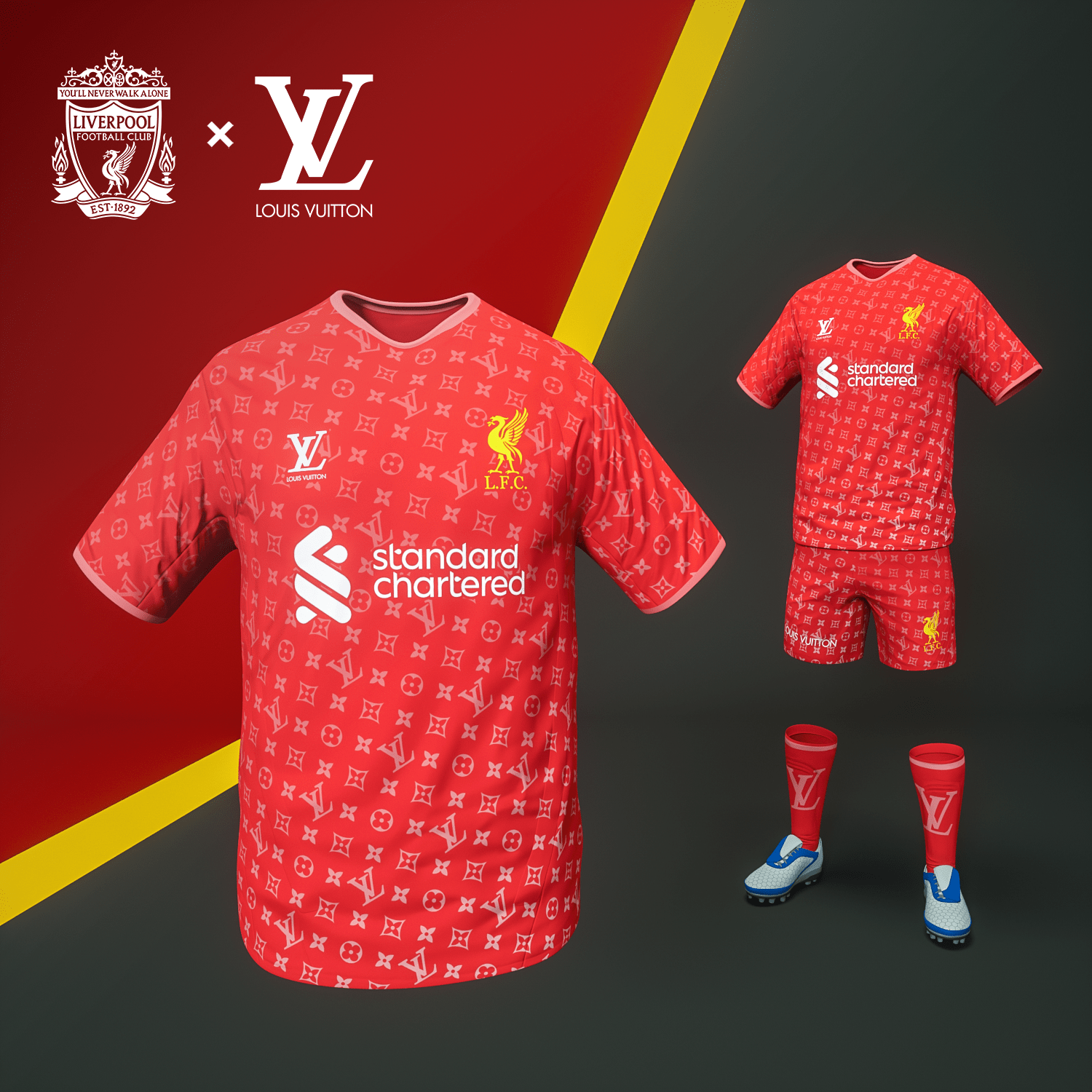 Liverpool FC was founded in 1892 and has won 19 league titles, 15 FA Community Shields, seven FA Cups, and eight League Cups. The club also won six European Cups, three UEFA Cups, and one FIFA Club World Club.
There are many reasons why people love Liverpool FC — and the club's collaboration with Louis Vuitton is sure to be one. This football kit uses red as its base color with the trademarked pattern of the fashion brand printed all over. The logo of the football club and the fashion brand is visible on the front of the apparel.
Manchester City × Prada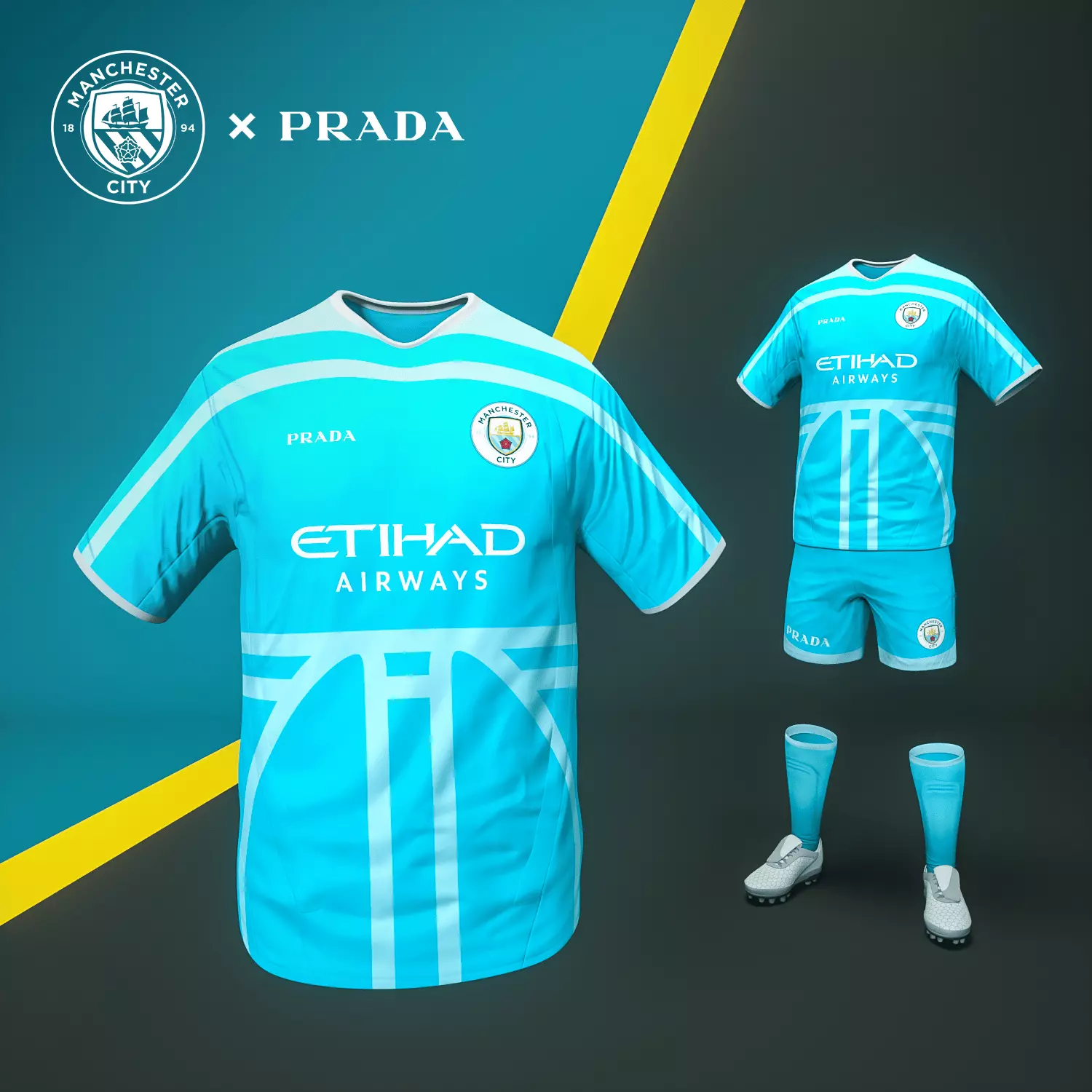 Manchester City is often recognized as one of the best and most successful clubs in football — and it's easy to see why. For one, Manchester City has been giving opportunities for youngsters to play in the team. David Beckham is an excellent example of this philosophy. He debuted in 1992 at the age of 17 and has won six Premier League titles since then.
Once again, Manchester City will make big waves as it collaborates with Prada for its football kit. With this collaboration, fans can expect to see a blue-colored uniform with lighter streaks of blue seen in the front and back. The mix of different shades of blue makes the uniform very pleasing to the eyes.
Paris Saint-Germain × Balenciaga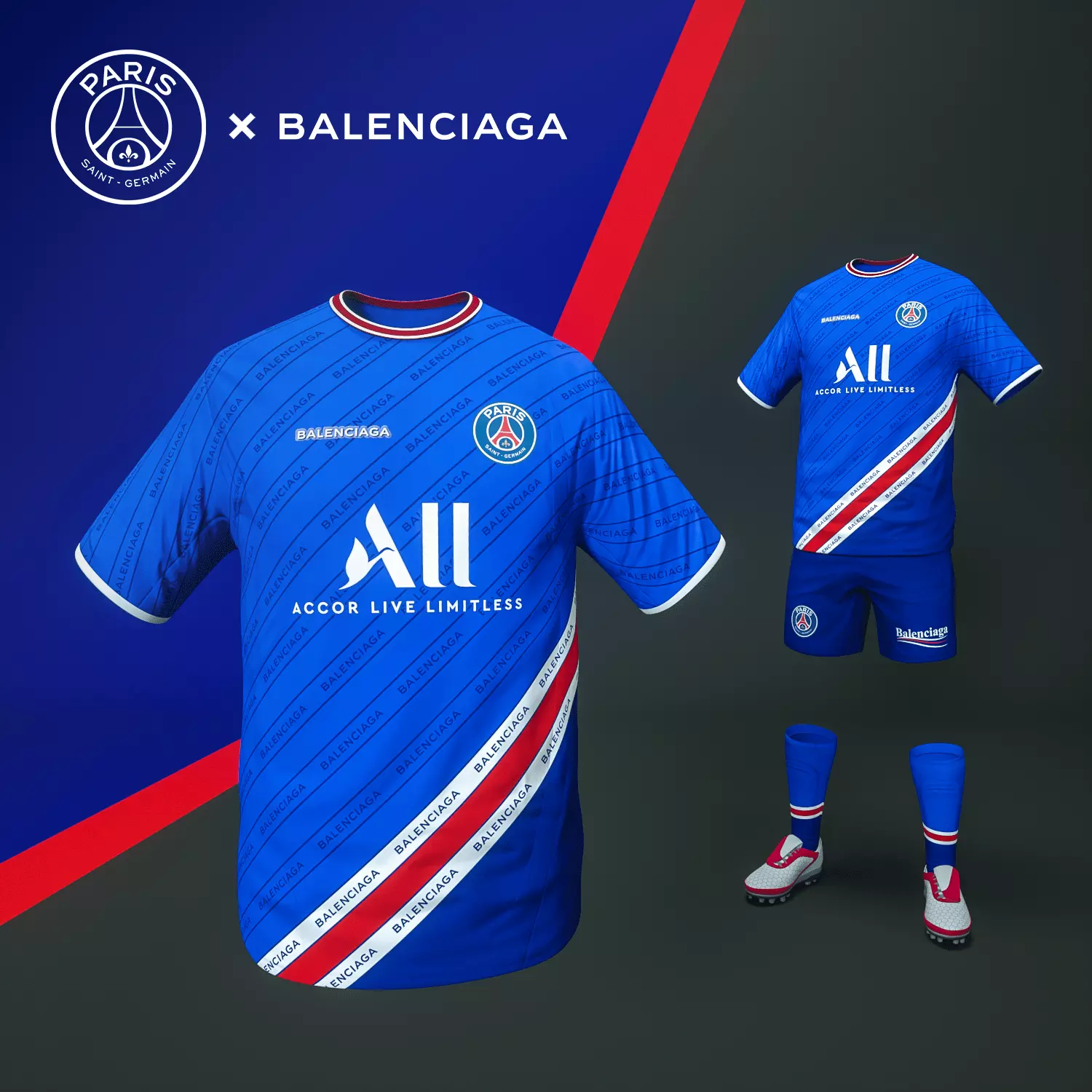 After it was founded in 1970, Paris Saint-Germain has won countless awards. Paris Saint-Germain has nine Ligue 1 championships, 14 Coupe de France, and 10 Trophée des Champions. Dubbed as France's most successful club, Paris Saint-Germain also has 40 official honors.
For Paris Saint-Germain, collaborating with fashion brands is no longer new. In 2017, the club collaborated with Christelle Kocher to create runway-ready jerseys. Paris Saint-Germain also collaborated with other fashion designers through the years, including Manish Arora.
Perhaps one of the biggest collaborations Paris Saint-Germain will have is with Balenciaga. This football kit is unique because it features a diagonal on one side with shades of red and blue, an upgrade to the team's uniform that shows vertical lines in the center.
Chelsea FC × Armani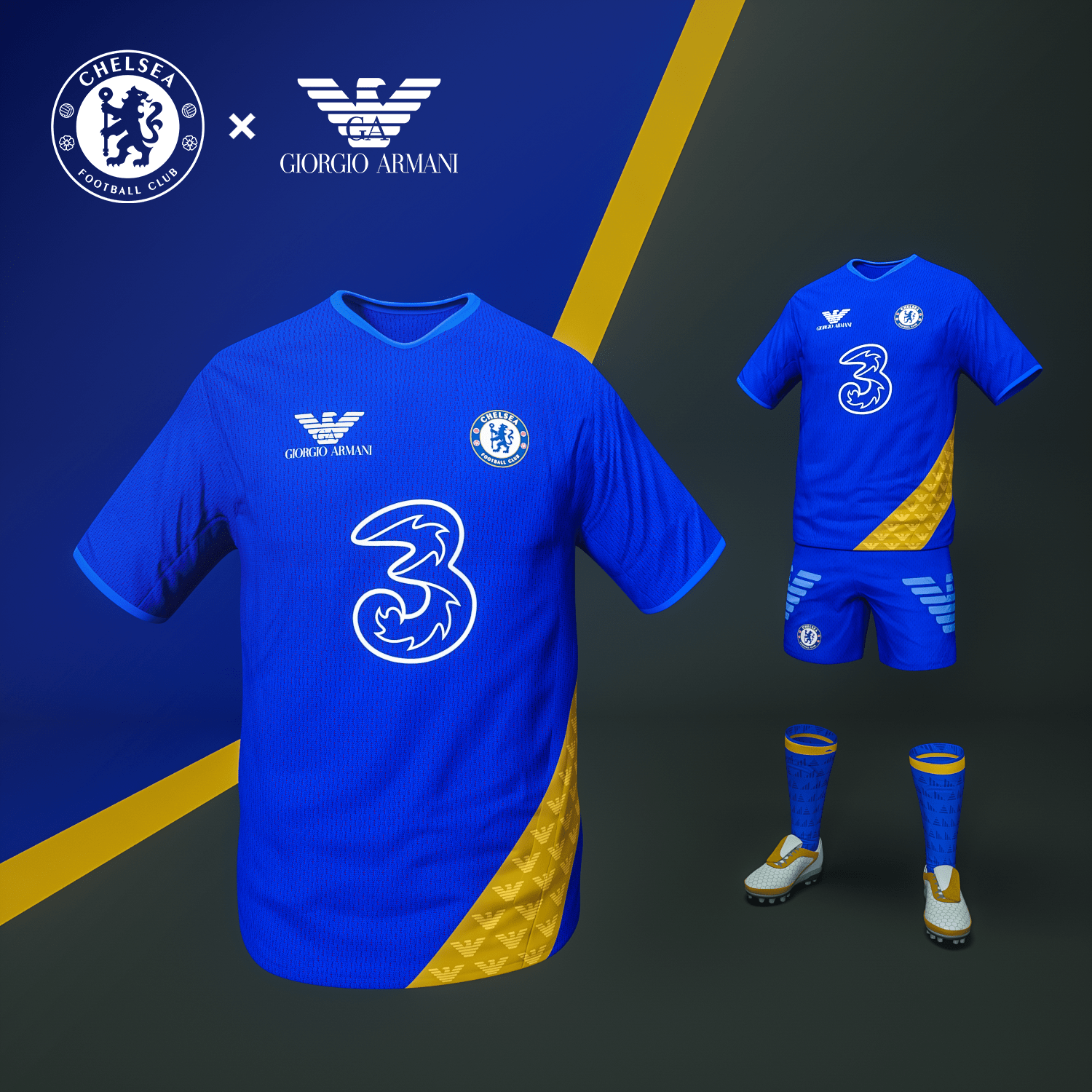 Chelsea FC was founded by Henry Augustus Mears in 1905 and has become one of the five clubs to win all three of UEFA's main club competitions. Chelsea FC is also the only London club to have won the Club World Cup and Champions League.
Besides the dominance of Chelsea FC in the football industry, fans will also look forward to the club's collaboration with Armani. This football kit uses blue as its primary color and accentuates the uniform with a yellow-colored streak on one side. The collaboration between these two big names is a great upgrade to the club's heavily blue-colored uniform.
Tottenham Hotspur × Valentino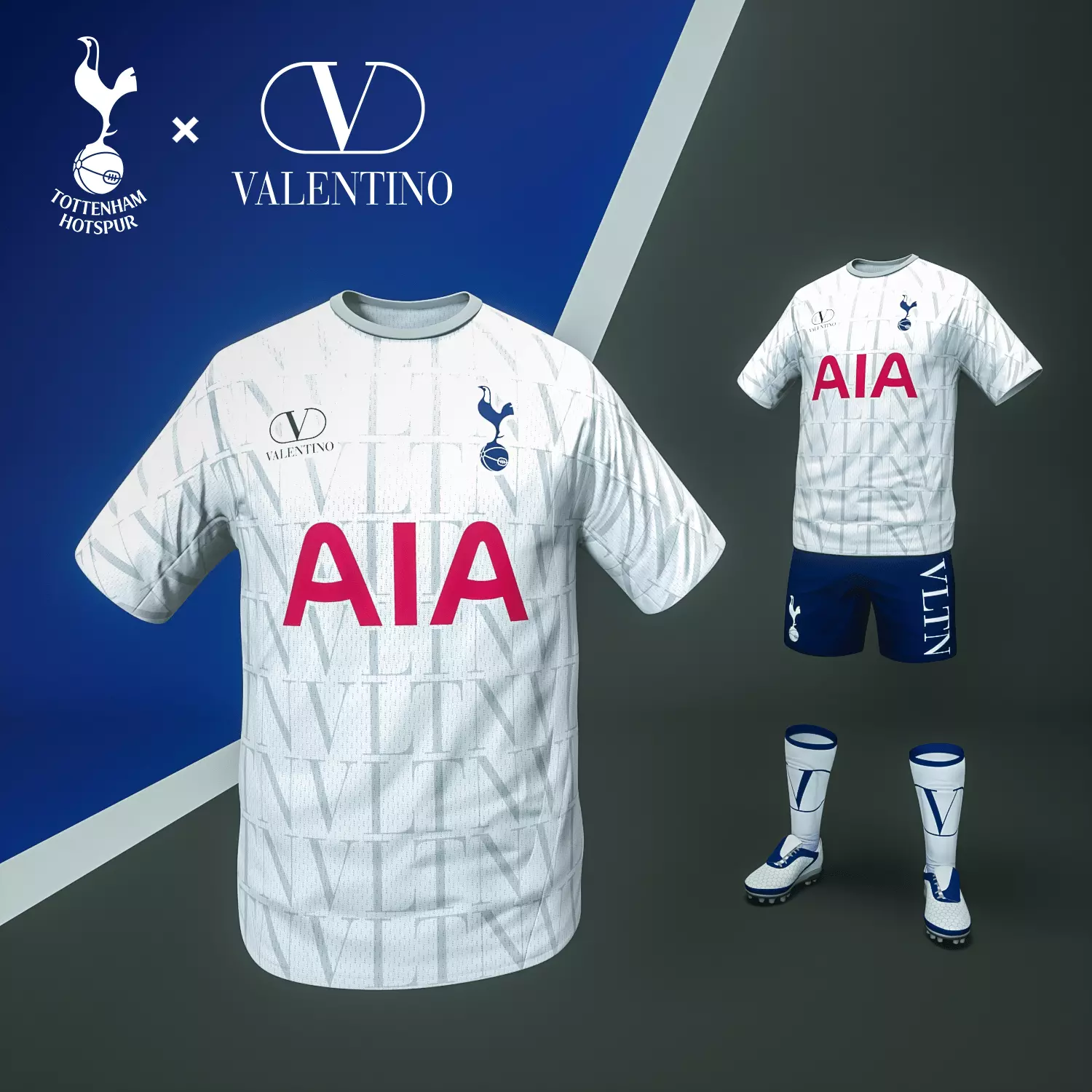 Founded in 1882, Tottenham Hotspur is the first club in the 20th century to win the League and FA Cup Double. Through the years, this football club has won eight FA cups, seven FA Community Shields, and four League Cups.
Some of the best players Tottenham Hotspur ever produced are Christina Gabriel Romero, Harry Kane, and Heuing min San. But aside from the prowess of its players, fans can expect more from Tottenham Hotspur — and that is its collaboration with Valentino.
The football kit designed by Valentino for Tottenham Hotspur primarily uses white and has the pattern of Valentino printed in the front and back. This collaboration still uses blue-colored shorts with white accents.
Juventus Turin × Versace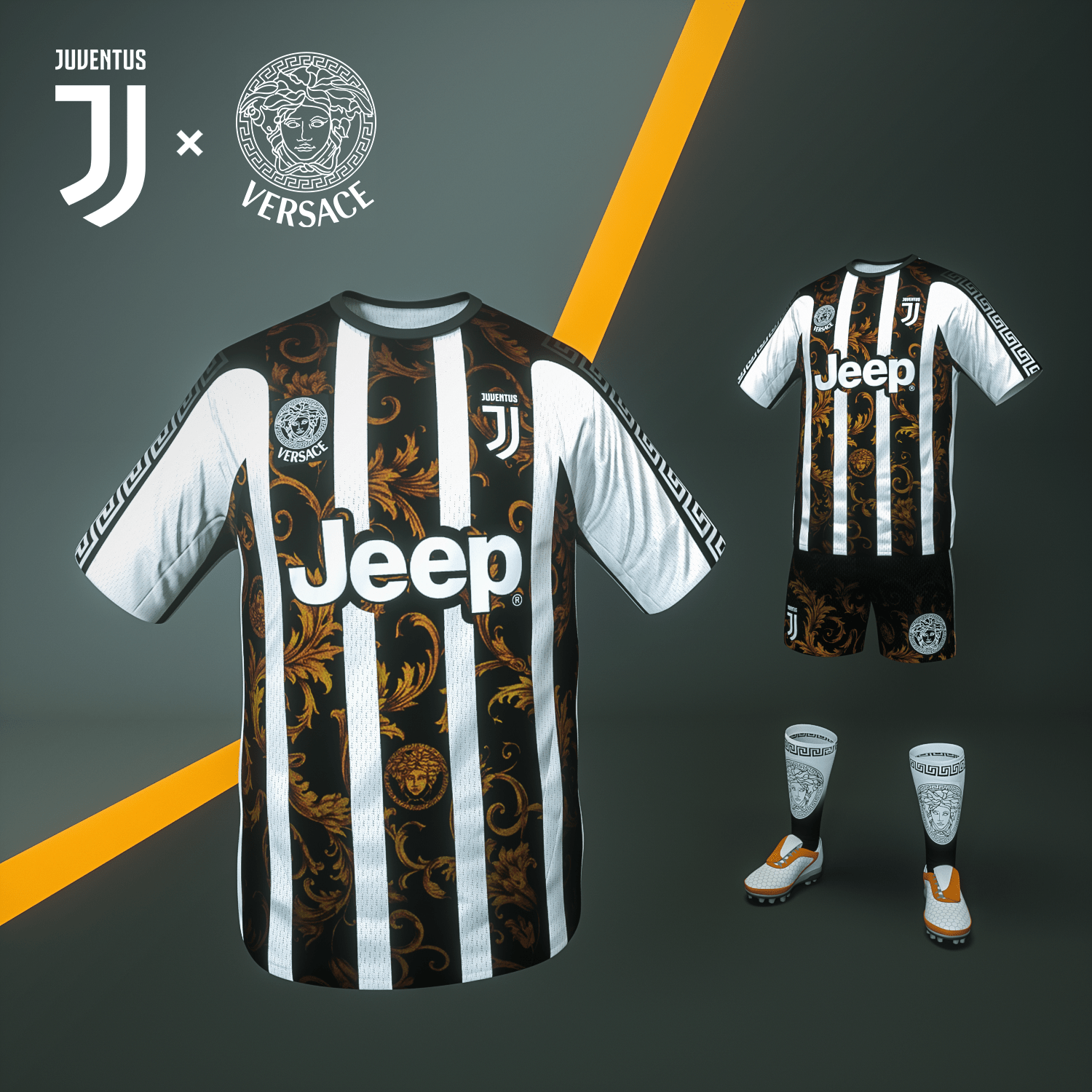 The Juventus Turin has had many names since it was founded in 1897. This team was first named as Sport-Club Juventus and then became the Foot-Ball Club Juventus two years after it was founded. The club joined the Football Championship in 1900 and changed its name to Juventus Turin in 1904.
The club's players received countless awards, including four FIFA World Player of the Year, eight Ballon d'Or, and 12 Serie A Footballer of the Year.
The players of the Juventus Turin will stand out in their next competitions not only because of their skills but also because of the football kits they've designed with Versace. This football kit combines the iconic Versace Medusa pattern with the club's white uniform. The kit also shows the same pattern on the socks and shorts.
Conclusion
So that concludes on our 10 designer football kits! What do you think? Some may be skeptical about introducing the fashion industry to sport, especially to such a loved sport like football. In spite of that, merging such differing industries is important in progression and offers a fresh perspective for fashion brands and sport supporters. Not only does it give the opportunity for brands to bring forward their new visions, but also players can look stylish and chic when bringing it home for their team!