Apple Pay is the proprietary online payment solution of Apple. Available to customers who own an Apple device, Apple Pay provides them with a quick and convenient way to make payments online. Users are able to add their bank cards to their Apple Pay app and to use it to safely issue transactions. Apple Pay is used in more than 50 jurisdictions all over the globe, with the number of supported countries expanding each year.
Apple Pay is one of the leading brands in the field of digital wallets. In its essence, an eWallet is a system that safely stores payment information and passwords for multiple payment methods and websites. Users can make easy and quick purchases, top up sports betting accounts, and create strong passwords. Digital wallets can be used together with mobile payment systems, which enable customers to execute transactions while on the go.
When the service came out in 2014, it was not long before the online gambling industry got wind of it. Soon after, many gambling websites began accepting deposits made via Apple Pay, giving iPhone and iPad bettors a new way to manage their bankrolls. While not the most widely supported service, Apple Pay is a great service to use for the purposes of online sports betting.
Main benefits of using Apple Pay:
Fast transactions
Secure payments
User-friendly layout
Below, we go into detail regarding the features of Apple Pay. We provide information about the service structure, how it operates, the benefits and drawbacks of using it, and other important aspects that will factor into your experience with the service.
Registering an Account with Apple Pay
Accessing Apple Pay is, naturally, only available to Apple customers. To this end, you will need an iPhone, iPad, Apple Watch or a Mac computer. It is worth noting that Apple Pay is only available on newer devices, such as the iPhone 6 or later versions, the iPad Mini 3 or newer models, and Mac devices which came out in 2012 or later. Apple Pay utilizes the Touch ID feature and your device must also support it. Currently, the devices you can install Apple Pay on are as follows:
iPhone models with Face ID
iPhone models with Touch ID, except iPhone 5s
iPad Pro, iPad Air, iPad, and iPad mini models with Touch ID or Face ID
Apple Watch Series 1 and later
Mac models with Touch ID
2012 Mac models or later with an Apple Pay-enabled iPhone or Apple Watch
Mac computers with Apple silicon paired with a Magic Keyboard with Touch ID
The operational system requirements and the availability of some services may differ from one country to another, so check the Apple Inc website for further details.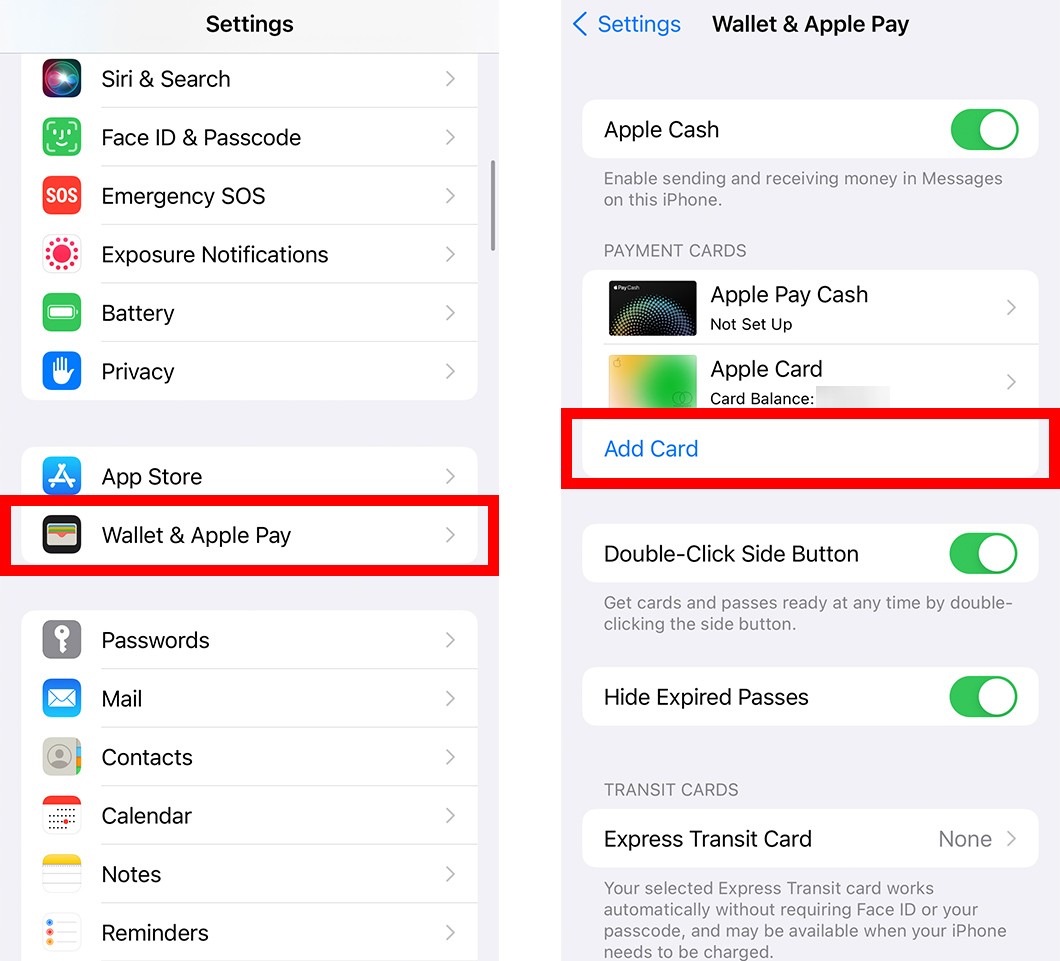 Apple Pay is quite simple to set up and you can get started in only a few minutes. You will need to launch your Apple Pay app and find the "+" symbol, which will prompt a window to enter your card details. The eWallet allows for holding multiple cards which you can easily reorder.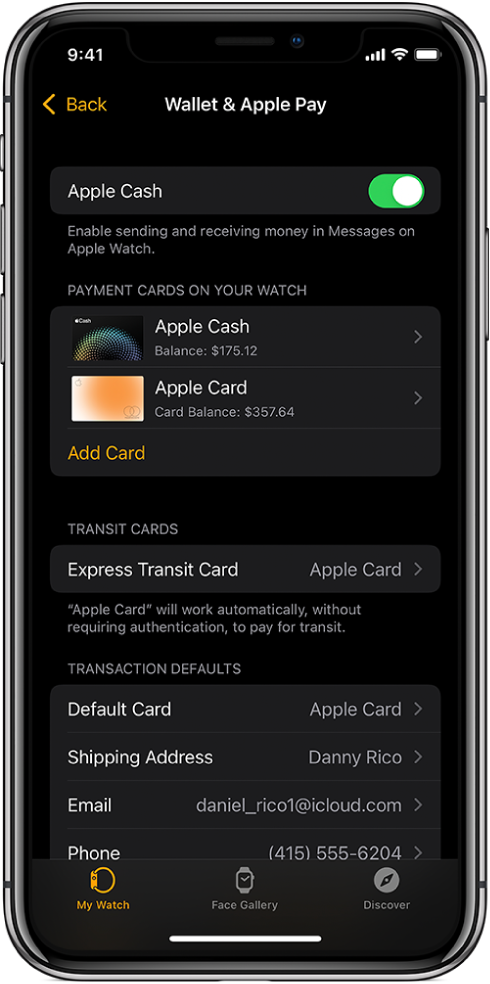 The process is mostly similar across the different device types, except the Apple Watch, where you have to enter the card details from the Watch App on your iPhone, rather than from the Watch itself.
Once you have put in the details, your banking institution will verify them before you are allowed to use the service. Keep in mind that it is possible for your card issuer to request additional steps to identify your identity.
Registration Requirements
Copy of ID/DL
no
Utility Bill
no
Link bank account
yes
Link bank card
yes
Depositing with Apple Pay
As you know, to place a bet with any online betting platform, you need to have your account funded first. Making a deposit via Apple Pay is very simple and fast. Making the payment is quite similar to other banking methods on the Internet and it takes only a moment.
Steps of Using Apple Pay in Online Sportsbooks
Create an account and set Apple Pay as your preferred payment method
Specify the deposit amount
Authorize the payment using Touch I.D. or Face I.D.
Receive a transaction confirmation
Place your bet
Both the Touch I.D. and the Face I.D. options allow for immediate authorization. Once you press the Home button of your device with the finger you have registered with, you can authenticate your transaction. If your mobile device is of a newer version supporting the Face ID option, you just need to look into the camera to enable identification. Thus, you can also confirm the payment you have started via Apple Pay.
Once you make a transaction with Apple Pay, the money will be transferred immediately from your card to your sportsbook balance. From this point on, you can use the funds as you see fit. There is practically no downtime from the moment you confirm the deposit to when the money is available in your bankroll.
Apple Pay serves an intermediary between you and the online sportsbook, handling the payment and adding some extra security and privacy features for your benefit. The convenience of making a payment with a single tap of your Touch ID scanner is also quite useful.
As Apple Pay is a convenient payment solution preferred by many users around the world, the number of online bookies accepting it is quite limited. Even if you use it to execute online purchases in your country of residence and abroad, you better first check what payment methods your sportsbook of choice supports.
Depositing with Apple Pay Summary
Timeframe
Instant
Minimum per transaction
Between $5 and $10
Maximum per transaction
$10,000
Fees
Free
Available currencies
Аll local currencies where Apple Pay is accepted
Withdrawing with Apple Pay
When you are done with your sports betting activities you will likely want to cash out your balance. As it happens, you cannot do it via Apple Pay. Unfortunately, Apple Pay only supports transactions in one direction and you do not have the option to cash in. Of course, this does not mean your money is lost. Instead, you will need to rely on a different banking method. At most online sportsbooks, this will be a Bank Transfer and you will need to discuss this option with the support staff. Specifically, you will have to provide the sportsbook with the relevant banking information required for the payment to be sent.
Bank Transfers can take several business days to process, usually between one and five, depending on your bank and jurisdiction. As such, they are hardly the ideal withdrawal solution but it is the only way for you to cash out your bankroll. If quick access to the funds in your account is of great importance to you, it is more reasonable to switch to another payment method. A suitable option are digital wallets such as PayPal, Skrill, or Neteller. They also have certain pros and cons, so it is important to consider what you can compromise with and what you cannot.
Withdrawing with Apple Pay Summary
Timeframe
N/A
Minimum per transaction
N/A
Maximum per transaction
N/A
Fees
N/A
Available currencies
N/A
Fees Related to Apple Pay Betting
Every service comes with some form of fee structure as precious little in life is free. However, Apple Pay is one of the few services where you can go without paying a dime. This is one of the best aspects of this banking method and why it has become so prevalent with users. When making transactions with Apple Pay, you are not required to pay any sort of fee. The whole process is entirely without cost and this is great. The only aspect which features charges is when you top up you Apple Pay Cash card, which is a different aspect of the service. In this case, you will need to pay a fee of 3% to load money on it. However, you are not required to do so and can freely use your existing credit and debit cards as they currently are.
Every online sportsbook imposes different limits on the amounts you can deposit via Apple Pay and they are usually no more than $10,000 per transaction. The payment provider itself has some stipulations which you can see in the below table.
Apple Pay Transaction Limits
Adding money from an approved bank card
Min $10/Max $2,000 per transaction
Min $10/Max $10,000 per transaction
Send/receive
Min $1/Max $2,000 per message
Min $1/Max $10,000 per message
Transfer to a debit card or bank account
Max $2,000 per transfer
Max $4,000 per week
Max $10,000 per transfer
Max $20,000 per week
One thing to keep in mind is that while Apple Pay is mostly cost-free, online sportsbooks may charge commission on deposits. Granted, this practice is dying out in today's industry, but some platforms still maintain it. If that is the case at your sportsbook, you will have the option to either pay the fee or to switch to a different betting website. How large the fee will be is dependent entirely on the sportsbook. It could be a flat charge or a percentage of the whole transaction.
Fees Related to Apple Pay Summary
Initial setup
$0
Maintenance fee
$0
Inactivity fee
$0
Transfer to a debit card or bank account
1.5% (Min $0.25/Max $15 from the amount)
Benefits of Betting with Apple Pay
Using Apple Pay is not without its advantages. These are the most important aspects of Apple Pay and the primary reasons why you would use this service. Below, we will outline the most important features of Apple Pay and how they will positively affect your betting experience.
Immediate deposits
One of the main benefits of Apple Pay is the speed of the transaction. When you make a deposit with Apple Pay there is no downtime and you will get to stake the money immediately. By contrast, Bank Transfers can take several days to process, depending on your bank and location. What is more, using this payment solution for funding your betting account is extremely easy. Once you have indicated Apple Pay as your preferred transaction method, you only need to scan your fingerprint or face to authorize a deposit.
High level of security
Additionally, the security features of Apple Pay are some of the best out there. The biometric features of Apple Pay make it practically unusable by other people. When you also factor in that they need to have physical access to your device, you have nothing to worry about. The credit or debit card number is not used to execute purchases. Transactions are completed through a token called the "device account number," which further minimizes the risk of sensitive information being stolen.
No hidden fees
Finally, we also have to take into account how cost-effective Apple Pay is. This service is one of the cheapest out there and you can go on using it without ever paying a cent. Few services can match Apple Pay in this regard and we believe that this is one of the best features of this banking method.
Drawbacks of Betting with Apple Pay
Above we covered the positive aspects of Apple Pay, but there are several negatives one, as well. Sadly, no banking method has it all and you will also experience some drawbacks. Below, we will mention the undesirable features of Apple Pay so that you can weigh them against the positives before you reach a conclusion.
Scarce acceptance by online bookies
First and foremost, Apple Pay is not the most popular service and as such, it is not supported by a large number of online sportsbooks. Hundreds of thousands of people are using iOS smartphones older than iPhone 6 and iPhone 6 Plus, but they are not able to utilize Apple Pay. Currently, this mobile payment method is far behind more renowned banking solutions, such as Skrill, Neteller, or credit cards.
No withdrawals
Something else that you need to consider is that withdrawals are not possible via Apple Pay. This service will allow you to conduct quick and efficient deposits, but withdrawals can only be done via another method. In the field of online sports betting this is considered a significant drawback. Much like many of the prepaid solutions, Apple Pay is designed with direct purchases in mind, rather than moving money back and forth.
Limited availability
Finally, as the name implies, Apple Pay is only available to Mac and iOS users. Furthermore, the Apple Cash option is supported on the territory of the US only, which contributes to the relatively lower usage of the method in other regions. This limits the availability of the service and also plays into the first point regarding popularity. Unless the number of Apple Pay users at online sportsbooks increases drastically, the number of websites that will support it will not follow soon.
Regulations and Availability of Apple Pay
Of course, you should only trust properly regulated services and avoid any that are not. The global scale of Apple Pay makes it difficult for Apple to handle everything on its own. This is why it uses different service providers in the various jurisdictions it operates in. For example, the Apple Pay Cash service in the United States comes to users thanks to Green Dot Bank, which is a member of the Financial Deposit Insurance Corporation. In other countries, Apple has partnered with long-standing and trusted banking institutions to ensure smooth and reliable operation.
Apple Pay is available in a wide range of countries. When the service was released back in 2014, only US customers had access to it. However, over time Apple Pay was expanded to the point where Apple users in almost 70 jurisdictions can make use of it. The latest additions to the list of countries where customers can use Apple Pay are Costa Rica, Colombia, and Azerbaijan.
At the moment of writing, users from the United States, the United Kingdom, Canada, Australia, China, Singapore, Switzerland, France, Monaco, Hong Kong, Russia, New Zealand, Japan, Spain, Guernsey, Ireland, Isle of Man, Jersey, Taiwan, Italy, San Marino, Vatican City, Denmark, Greenland, Finland, Sweden, United Arab Emirates, Brazil, Ukraine, Poland, Norway, Kazakhstan, Belgium, Germany, Czech Republic, Saudi Arabia, Austria, Iceland, Hungary, Luxembourg, the Netherlands, Bulgaria, Croatia, Cyprus, Estonia, Greece, Latvia, Liechtenstein, Lithuania, Malta, Portugal, Romania, Slovakia, Slovenia, Faroe Islands, Macau, Georgia, Belarus, and some more countries can utilize Apple Pay. In mainland China, users can execute Apple Pay transactions on the web in Safari only, iPhone and iPad devices with iOS versions 11.2 or later.
In case you have difficulties using Apple Pay and need assistance, you can contact the customer support team. One of the best things about it is that there are separate phone numbers for most of the countries where this payment solution is available. Keep in mind that they can be dialed only from the relevant location.
Apple Pay Security
As far as security goes, Apple Pay is one of the best services you can use. This is realized in several different ways, all of which are beneficial for you. The first and most obvious security feature is that Apple Pay utilizes the hardware of the phone to confirm the transaction. Touch ID and Face ID are tied to your biometrics, which are unique to you. Since no one else has the fingerprints or face as you, you can be certain that only you can issue payments via Apple Pay.
The other aspect comes in the role that Apple Pay plays in the whole transaction process. Apple Pay does not store your money, as an eWallet would. Instead, the service will serve as a man-in-the-middle, protecting your privacy from the other party, in our case – the online sportsbook. It will not reveal your card information when making a purchase There are other services that function in a similar way which have proven quite popular and useful among online bettors.
As regards specifically online payments, Apple Pay receives encrypted transaction data which it subsequently re-encrypts with a developer-specific key. The role of this key is to ensure that only the mobile application or the website the user is purchasing from have access to the encrypted payment information.
It is advisable to turn on the Find My iPhone option on your device. Thus, in case you lose your smartphone, you can suspend Apple Pay by placing the device in Lost Mode, so you do not need to cancel your cards.
Apple Pay Security Summary
SSL
yes
Two-factor authentication
yes
Face ID
yes
Touch ID
yes
App/SMS Notifications
yes
Apple Pay Reviews from Around the Web
Bettors may not be fully determined whether Apple Pay is the best option for their deposits at online betting sites. To make your decision easier, we recommend checking different reviews across the web. You can find plenty of reviews online, covering both the advantages and disadvantages of this payment solution used as a deposit method at various virtual sportsbooks.
Most review websites consider Apple Pay to be a good deposit option for punters who wish to make real-money bets on their favorite sports online. Of course, like most payments solutions, Apple Pay has its disadvantages and some users have expressed preferences towards different options for their sports betting payments.
Apple Pay has also been reviewed by Trustpilot users who have expressed their unbiased opinion about the service. While there have not been that many reviews left on the website, about 10 people have ranked the service of Apple Pay, giving it an average score of 2.9 out of 5 stars.
Negative Apple Pay Reviews
Unfortunately, the negative reviews about Apple Pay at Trustpilot are currently overpowering the positive ones. Out of the 10 reviews, about 50% have given the service a "Bad" rating. About 10% of the reviewers ranked the service as "Poor", and only 40% of reviewers gave Apple Pay an "Excellent" score. Based on these scores, Apple Pay's rating at Trustpilot is currently "Average".
Some of the negative reviews came from customers who had their payments declined and could not resolve the issues. While many praise the customer support of the service, some users did not receive proper help with their declined payments or unauthorized charges. Blocked payments without any reason are also common among those who had unpleasant experiences with Apple Pay.
Positive Apple Pay Reviews
There have been some users who have been pleased with Apple Pay's services as they were able to easily handle their payments. Many appreciate that payments via Apple Pay are easy and secure, giving them a more convenient way to handle online payments.
The easy process of verifying payments is appreciated by many users of Apple Pay. Those who are pleased with the service also report always being able to make their payments in a fast and secure way., without having to use a physical credit/debit card.
Conclusion
Overall, Apple Pay is a great payment method for certain punters and not so great for others. The advantages offered by Apple Pay are undeniable, with advanced security features and instant deposits being the most important. If available as an option, you should certainly consider Apple Pay for the purposes of online sports betting. This service should not be ignored, as it can be quite useful.
Now, when we have covered all the significant Apple Pay pros and cons, it is up to you to decide if this mobile payment method is the right for you. You can only do this after giving it a shot.