Sports betting poses as a great way to entertain yourself and potentially, to snatch some nice prizes. As more and more punters decide to shift gears and to turn one's hands to placing their wagers over the Internet, it is a matter of course that they will be on the lookout for a convenient and hassle-free way to perform their financial transactions. Still, considering the fact that sports bettors are presented with loads of payment methods, they might find it somewhat challenging to pick the right fit for them. Although there is such an abundance of options, paysafecard has positively caught on among gambling enthusiasts because of the great benefits its usage carries.
The reasons why paysafecard has developed into one of the world's leading payment processors are aplenty. Punters tend to go for this nameless prepaid card mainly because of its promptness and reliability. It has been around for quite some time as paysafecard got its operations going back in 2000, thus making it possible for people from almost all corners of the globe to handle their online payments safely. Apparently, the company has marked pronounced growth since it was established, as presently, the service is available in 49 territories worldwide.
Obtaining paysafecard
It is true to say that using paysafecard when wagering on your favorite sports has a great many benefits, with one of the weightiest being that the prepaid cards are exceptionally user-friendly. A primary reason why an ever-growing number of punters decide to give the banking solution a chance is that they can handle their deposits to their preferred web-based bookie without them having a credit card or a bank account.
Obtaining a prepaid card is a piece of cake as paysafecard is being sold at numerous points of sale. If punters are not aware of their local shops, the first thing they need to do is head over to paysafecard's official website. Those who have never purchased such an e-voucher before might find the search feature extremely useful, as thanks to it, sports bettors will be able to figure out where the nearest sales outlet is.
Another great thing about paysafecard is that it is available in different denominations and in the local currency of each country, meaning that it will cater to the needs of gamblers from an extensive range of territories. When obtaining an e-voucher, sports bettors will be given a choice from a couple of amounts, including £10, £25, £40, £50, £75, or £100. As long as gambling enthusiasts have decided to purchase their prepaid voucher from PayPoint, they will be allowed to go for cards, the denomination of which is £125, £150, or £175 as well.
As soon as punters have got a prepaid card, its full amount will be available to them so that they can get down to placing their bets. It is important to note that using paysafecard does not necessitate signing up for an account, but gambling enthusiasts should certainly give thought to the benefits, which go hand in hand with establishing My Paysafecard account.
Those who have decided to launch their online payments account will be given the chance to manage all PINs they have obtained without any hassle as they will be able to keep track of their payments fluently. Best of all, as soon as they have loaded their account using the e-vouchers they have purchased, they will be able to deposit to their sportsbook of choice safely simply by providing their username and password.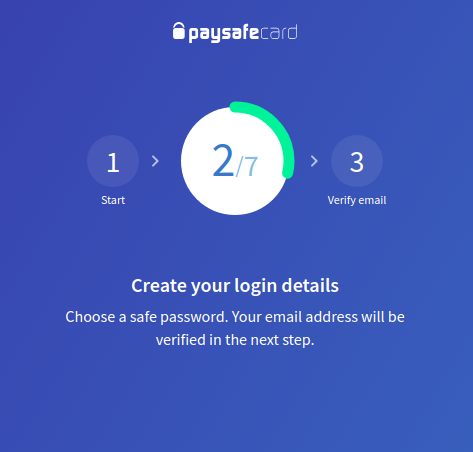 The sign-up takes only a few minutes, and punters will be promoted to provide some basic personal information such as their name, address, as well as a valid email address. On top of that, the registration is fee-free, which is also a great benefit. When sports bettors have completed the sign-up process, they will be assigned a standard status. The unlimited status is likely to meet the demands of high-stakes gamblers as thanks to it, they will be able to transfer bigger amounts and to make transactions more frequently.
Registration Requirements
Copy of ID/DL
no
Utility Bill
no
Link bank account
no
Link bank card
no
Depositing with paysafecard
One of the greatest things about using paysafecard during your sports betting session is that it is not rocket science to top up your account using the e-vouchers. This means that the payment method might turn out to be up to the alley of total novices and experienced punters.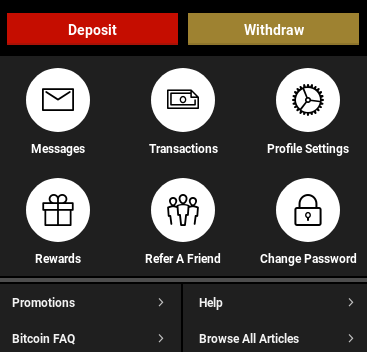 When sports bettors have found a paysafecard-friendly virtual bookie, they need to obtain a prepaid card with the desired denomination or to make sure that they have sufficient funds in my paysafecard. What gambling enthusiasts need to do next is to get around with the online sportsbook they have joined so as to find its banking page.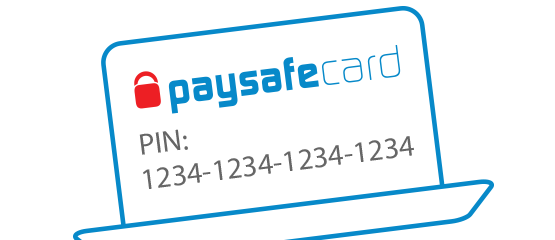 Once gambling aficionados have inspected the accepted payment solutions, they need to select paysafecard as their desired way to deposit. After this, punters will be prompted to lay out the 16-digit PIN of their e-voucher so as to proceed with their transactions. One of the greatest things about the prepaid cards is that punters will be given the chance to pay with multiple PINs. That way, sports bettors will be allowed to consume the remaining amount they have on multiple prepaid cards or to top up their gambling account with a larger amount. Those who are unsure if they have any funds left in their prepaid voucher can easily check out its balance by entering its PIN right at the website of the company.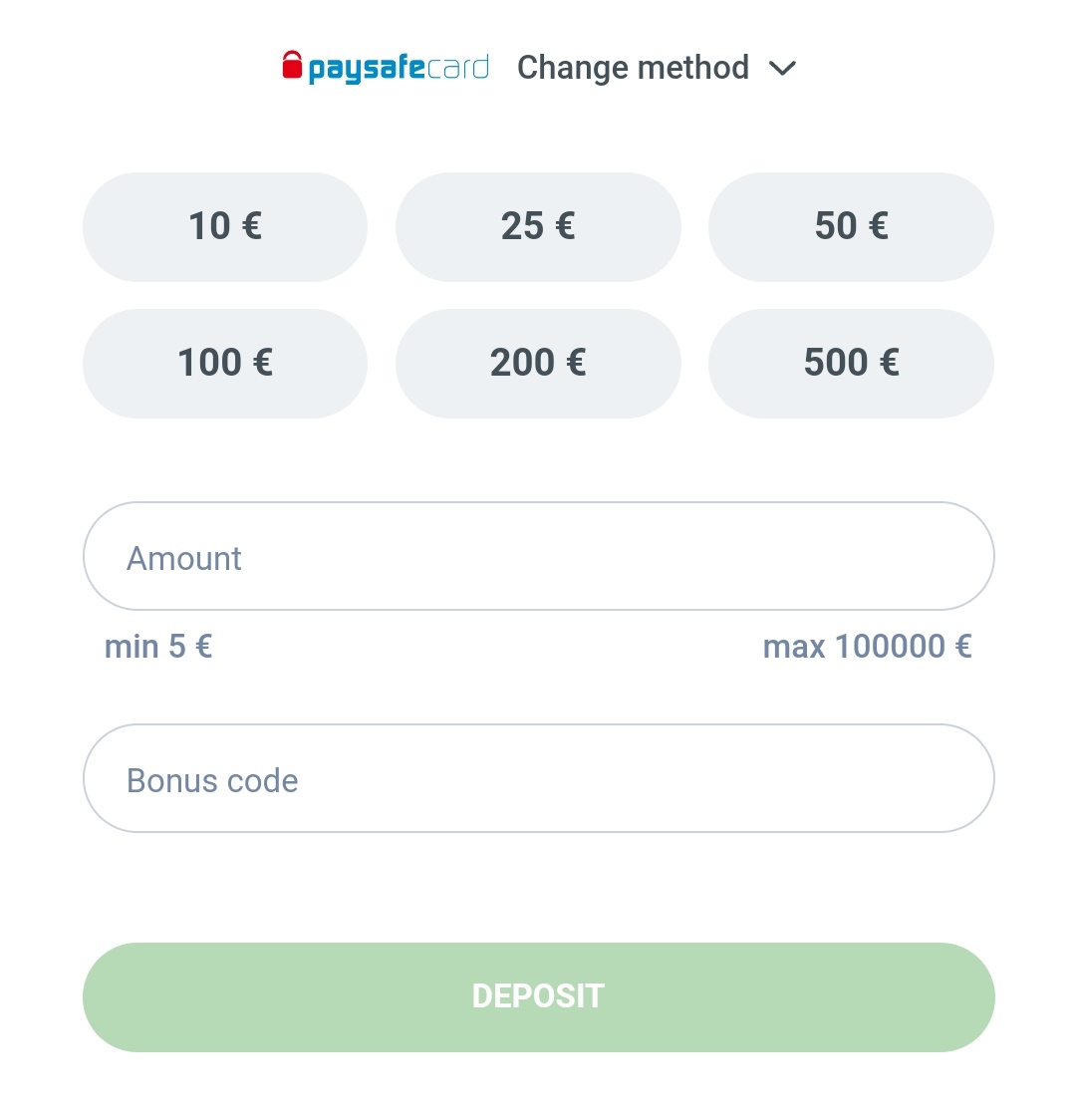 In order to complete the transaction, betting enthusiasts will be required to decide on the sum they would like to upload to their account and to authorize the payment. This payment method will work without fault for punters who insist on the swiftness of their payments as when depositing via paysafecard, they will have their funds credited in double-quick time.
Depositing with Paysafecard Summary
Timeframe
Instant
Minimum per transaction
Between £5 and £10
Maximum per transaction
Varies according to the sportsbooks' policy
Fees
Free
Available currencies
EUR, USD, GBP, AUD, BGN, BRL, CAD, HRK, CZK, DKK, GEL, HUF, ISK, KWD, CHF, MXN, MDL, NZD, NOK, PYG, PEN, PLN, RON, SAR, RSD, SEK, TL, AED, UYU
Withdrawing with paysafecard
One of the biggest downsides of handling your gambling-related transactions via paysafecard is that sports betting operators rarely accept it as a method for retrieving your profit. Unlike the majority of the other banking methods, which are supported by bookies, paysafecard usually does not double as a cashout solution, which might dissuade some gambling aficionados from using the payment processor.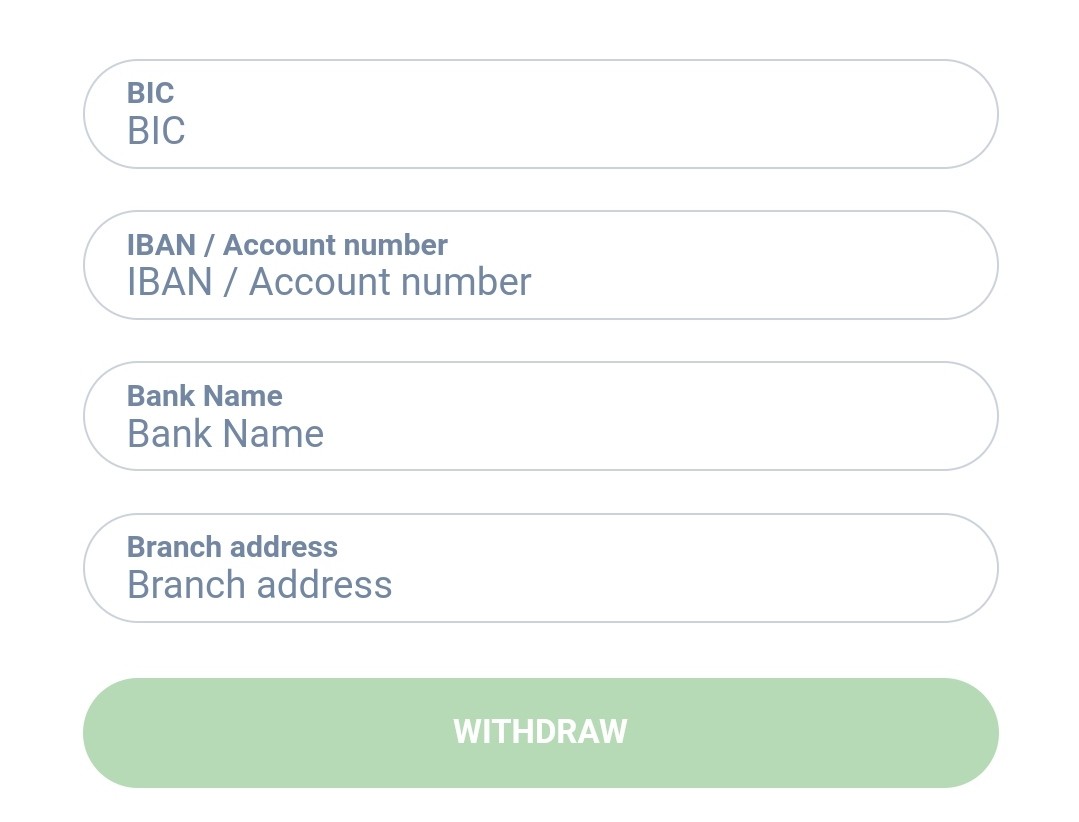 The inconvenience results from the fact that since punters cannot move their profit back to their prepaid voucher, they are left with no choice but to find another banking solution, which will enable them access their funds. Usually, online sportsbooks provide for bank transfer withdrawals. In this case, users must give all the needed information for the transfer to be made. This type of withdrawal can take up to 5 or 7 business days before money appears in your bank account.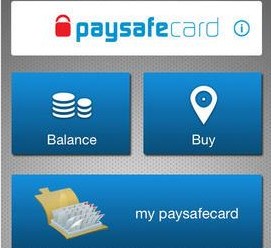 Some online sportsbooks take into account the fact that a great number of bettors prefer using prepaid payment solutions like paysafecard for their transactions and have enabled withdrawals too. This option can be utilized only by customers who have registered a My Paysafecard account. All they have to do is provide the email address they have registered with and after the transaction is processed funds will enter their paysafecard account's balance.
Withdrawing with Paysafecard Summary
Timeframe
1 – 7 business days
Minimum per transaction
Between £5 and £10
Maximum per transaction
Varies according to the sportsbooks' policy
Fees
Free
Available currencies
EUR, USD, GBP, AUD, BGN, BRL, CAD, HRK, CZK, DKK, GEL, HUF, ISK, KWD, CHF, MXN, MDL, NZD, NOK, PYG, PEN, PLN, RON, SAR, RSD, SEK, TL, AED, UYU
Fees Related to paysafecard Betting
Without question, paysafecard poses as a prompt and secure banking solution, which comes to explain why it has grown to become a fan-favorite payment method for sports bettors. While it stands out as one of the most affordable payment processors out there, gamblers should pay attention to the fees they may face when using the service.
The company has ensured that its users will be able to get a feel for the service without any trouble as it has dedicated a separate section for the charges punters will face when utilizing the e-vouchers. A fee of £3 will be deducted from gamblers' balance in the event that they have fallen through to use up all the funds they have in their prepaid card for 13 months. As long as punters have opened a my paysafecard account, and they have not carried out a single transaction from it, a maintenance fee of £5 will be applied to their current balance from the 13th month.
When depositing to their sportsbook of choice, punters should make sure that their account at the bookie is set up in the currency of their prepaid card. In the event that the transaction they have requested entails a conversion into another currency, sports bettors will end up paying a conversion fee as well. Luckily, gambling aficionados will be able to easily check out the current exchange rate right from the official website of the company. Another fee will be applied when paysafecard users request a refund as in such cases, a fee of £6 will be deducted from the amount they will have returned to them.
An essential thing to keep in mind is that gambling aficionados cannot make payments of sums larger than £250 monthly payout transaction limit.
One of the best things about depositing via paysafecard is that the majority of the gambling operators do not charge extra fees on such payments, which budget-oriented punters will appreciate. Still, in order to ensure that they will not end up in a tight spot, it would be best if they comb through the web-based bookie so as to have the comfort that the gambling operator will not impose extra fees.
Fees Related to Paysafecard Summary
Initial setup
Free
Maintenance fee
£3 per month only in case a voucher is not used entirely for more than 12 months
Inactivity fee
£5 per month if no transactions have been carried out in the last 12 months
Conversion fee
The fee in case of currency conversion is up to 6.09%.
Refund fee
£6 per refund
Benefits of Betting with paysafecard
As likely as not, gambling enthusiasts have already discerned that using paysafecard during their sports betting adventures has loads of advantages.
Broad acceptance by online sportsbooks
What punters might relish most about the e-voucher is that it is supported by thousands of online sportsbooks, including some of the most trusted brands, meaning that they will have a wide range of options to choose from as to where to make their wagers. What is more, paysafecard is available in a broad variety of territories and supports a profusion of currencies, which gives it a decided advantage over other payment methods, which work for the needs of punters from specific territories.
Top-notch privacy and security levels
Punters who have concerns with the safety of their funds or their personal data might be comfortable with using paysafecard. They will not be required to expose any such details whenever they decide to carry out a deposit. When gambling enthusiasts want to give their balance a boost, they will not be compelled to give any of their banking details to the operator. Instead, they just need to type in the 16-digit PIN of the voucher, which will render them nearly invulnerable to any unscrupulous activities.
Instant funding of sportsbook accounts
The speed, at which deposits via the prepaid card are conducted poses as yet another great benefit punters might particularly like. When using paysafecard to load their account with cash, gambling aficionados will be able to get into the action without any delays. As mentioned above, deposits via the prepaid voucher will be handled forthwith, which is not the case with some of the other payment methods punters can go for when gambling online.
Easy spending control
The reason why budget-oriented gamblers do not frown upon using the prepaid card is that it gives them much better control over the funds they spend while gambling over the Internet. Punters for whom self-control turns out to be an issue will certainly appreciate that when using paysafecard, they cannot go beyond the budget they have originally set as they can only deposit the amount they have on the card. If you prefer to load more money into your account, you will be required to go and purchase another voucher, which might help some gamblers come to their senses.
User-friendly transaction procedure
The ease of use of the payment solution is yet another explanation why paysafecard is so popular among sports bettors. Gambling enthusiasts will figure out that making payments using such prepaid cards is not demanding at all, which new kids on the block will appreciate.
Drawbacks of Betting with paysafecard
There is no denying that paysafecard is a great banking solution, especially when it comes to online sports betting, but there are still some aspects in which it lacks. So as to get a feel for the payment service, gambling enthusiasts should also examine its downsides because this is the only way to figure out whether it will work well for them or not.
Scarce sportsbook withdrawal options
One of the biggest inconveniences the usage of paysafecard entails is that punters can rarely retrieve their winnings back to their e-voucher. This means that they will need to pick one of the other banking solutions offered by the sportsbook when they feel like getting their winnings. Typically, operators tend to provide a sufficient enough variety of payment solutions, which are available for cashouts but it is always a good idea to inquire into this in advance.
Low maximum deposit limits
Some gambling enthusiasts might not be comfortable with using the prepaid card because they will not have the chance to make deposits of larger sums. On the positive side of things, punters who take sports betting seriously might be keen on the idea to combine several prepaid cards or to make use of my paysafecard.
Cost effectiveness
As with most prepaid vouchers, paysafecard is quite cheap and will not require you to pay extra fees. As regards online sportsbooks, even if they charge some fee for depositing with paysafecard, it is usually significantly smaller than the one you would normally pay for other payment solutions.
Regulation and Availability of paysafecard
As it turns out, paysafecard is owned by paysafe Holding UK Limited. Punters should not feel ill at ease while using the service as the company is authorized to provide payment instruments and to issue electronic money by the Financial Conduct Authority and more specifically, under the UK Money Electronic Regulations from 2011.
The availability of the payment method is one of its greatest advantages as the prepaid voucher can be obtained in nearly 50 countries in Europe, North and South America, and the Middle East. As mentioned above, paysafecard vouchers can be obtained from more than 650, 000 sales outlets, which can be found in the United Kingdom, Canada, the United States, Poland, Denmark, Spain, Portugal, the Netherlands, Germany, France, Italy, Sweden, Switzerland, Norway, Finland, Brazil, Australia, New Zealand, Malta, and the Czech Republic, among others.
It is also noteworthy that users cannot register a My Paysafecard account in all the countries that have shops selling the prepaid vouchers. Some of the regions are Canada, Brazil, Iceland, Mexico, Moldova, Peru, and Turkey.
Though paysafecard is officially approved in a certain country, it is not always possible to use it for deposits to online sportsbook accounts. Whether or not you can execute gambling-related transactions depends on the legislation of your country of residence. Because of this, before you buy a voucher it is highly advisable to make sure online sports betting is legal.
Paysafecard Customer Support
If paysafecard users have any questions regarding the service, they can reach the customer support team through a couple of channels. The payment provider's website has a convenient contact form, which is the most used contact method. The first step is to select a topic – Login, Registration, Upgrade of paysafecard account, Top-up, Payment, or Other. The next step is to type in your inquiry and email address and attach a screenshot if you want to.
Customers can also start a chat session with Lara, a 24/7 virtual assistant bot. Of course, they can discuss general topics only, since it is not a real-person type of live chat. Keep in mind that this option can be used only in the English language. Paysafecard also has a hotline with number 00 800 110 3260 that can be dialed from most regions of the world.
Paysafecard Security
Gambling enthusiasts might find paysafecard a perfect fit not only because it allows them to pay when and where they want but also because of the exceptional safety they will enjoy. In essence, payments via paysafecard are much like paying in cash as punters will not be required to provide their bank account, credit card information, or their personal details.
Another thing, which renders payments via paysafecard extremely secure is that in practice, punters cannot have their PINs hacked. The company has taken all the necessary measures to guarantee the security of its users because it will make them aware of trojans, viruses, and scams. Still, punters who have the feeling that they have become a victim of fraud will be allowed to lock their PINs, regardless of the time. That way, they can have the full peace of mind that the funds they have in their prepaid card will be safeguarded from further attacks. It should be noted, however, that if you have already locked your funds, you will need to request a refund in order to carry on with your payments.
Another thing gamblers can do so as to ensure the safety of their PINs is to make their real-money bets only at authorized online bookies. Of course, they should also abstain from sending their PINs via email or by phone as that way, they will become more vulnerable to frauds.
The good thing is that even if ill-intentioned individuals take advantage of your prepaid voucher, all you can lose is the amount it is charged with. This is much better than the conventional debit and credit cards for example, whose theft can lead to an empty bank account.
Finally, the company provides its users with information about some of the most popular scams, thus making them less open to attacks from fraudsters.
Paysafecard Security Summary
TLS
yes
Two-factor authentication
yes
Face ID
yes
Touch ID
yes
App/SMS Notifications
yes
Paysafecard Reviews from Around the Web
Prepaid cards have become a very convenient way to stay safe while making payments online. This is why it comes as no surprise that they are also very popular among virtual bettors who wish to make fast and secure deposits. Paysafecard is one such service that allows numerous punters online to initiate fast and very convenient deposits.
If you are wondering whether Paysafecard is the right option for you, there are plenty of reviews on the service you can find online. Many betting experts have covered the advantages and disadvantages of the method when it comes to funding one's betting account. That way, you can decide whether Paysafecard is suitable for your deposits.
Trustpilot users have also given their ratings for the services offered by Paysafecard. Currently, there are over 50,000 Trustpilot reviews on Paysafecard. Based on them, the method has received an average score of 4.7 out of a total of 5 stars.
Negative Paysafecard Reviews
Fortunately, the good reviews Paysafecard has received significantly outnumber the negative ones. That said, there are still some users who are not completely satisfied with the services of Paysafecard.
Some of the users who had unpleasant experiences with Paysafecard reported having issues signing up with the service. Others had their accounts suspended and were not able to make payments via the funds available in their Paysafecard balances. A few users have complained about the fees the service charged on every pin they have saved to their accounts.
Positive Paysafecard Reviews
The good news is that most of the customers who have left reviews at Trustpilot gave the prepaid card company a pretty good rating. Out of all the reviews that the service has received, 81% have ranked Paysafecard as Excellent. Meanwhile, 13% gave the service a Great score, 2% rated it as Average, and a little over 1% rated the method as Poor. Only 3% of reviewers gave Paysafecard a Bad rating, making the overall score of Paysafecard Excellent.
Many customers appreciate how easy it is to pay via Paysafecard. Since they are allowed to save their PINs into their Paysafecard accounts, many are glad they do not have to worry about losing their prepaid vouchers. Many of the positive reviews also praise the speed and security that Paysafecard payments ensure.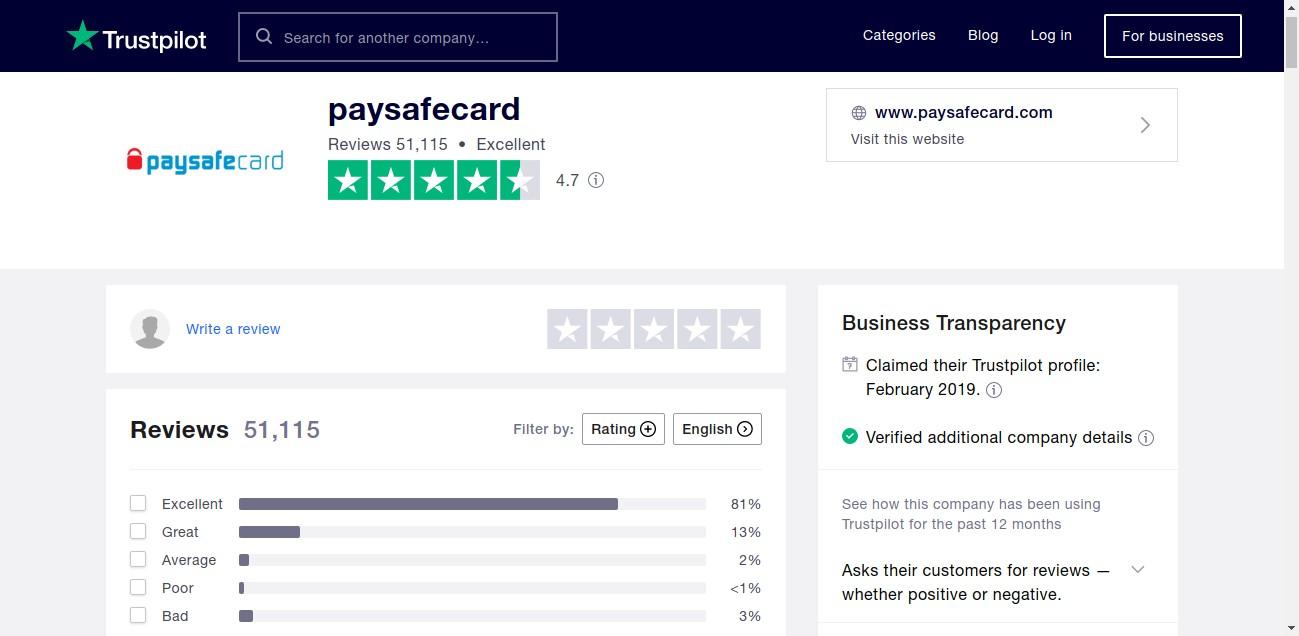 Trustpilot Rating of Paysafecard
Excellent
81%
Great
13%
Average
2%
Poor
<1%
Bad
3%
Conclusion
Sports bettors who are looking high and low for a payment solution to handle their gambling-related transactions should think about using paysafecard. When using the e-voucher, they will benefit from instantaneous and cost-free deposits, which is a major plus. Transactions via paysafecard are secure at that, which is an advantage many sports bettors will be pleased by. Although paysafecard hardly ever supports cashouts, this should not make gambling enthusiasts frown upon the payment method as its advantages are still weightier than its disadvantages.