As Donald Trump shows every sign of running for the presidency again, what many people keep on wondering now is who his running mate will be, especially after he made it clear that this time, Mike Pence will not join the ticket. This will be Trump's third bid for the White House, and apparently, his break-up with Mike Pence came as a result of the loss in the presidential election in 2020.
Of course, prior to picking his running mate, Donald Trump will first need to make sure that he will get a Republican nomination. As it seems, he is out for revenge, and many view him as a near-guaranteed nomination of the Republicans, but his political future is indeed in limbo because of his unwillingness to stop harping on his loss in the previous election.
Many sports betting platforms that accept bets on politics started offering odds for the new US president almost immediately after the results of the 2020 election were determined. Now, bookmakers do not only price up who might assume the presidency as they also have an ear for the vice-presidential pick.
2024 Presidential Election Odds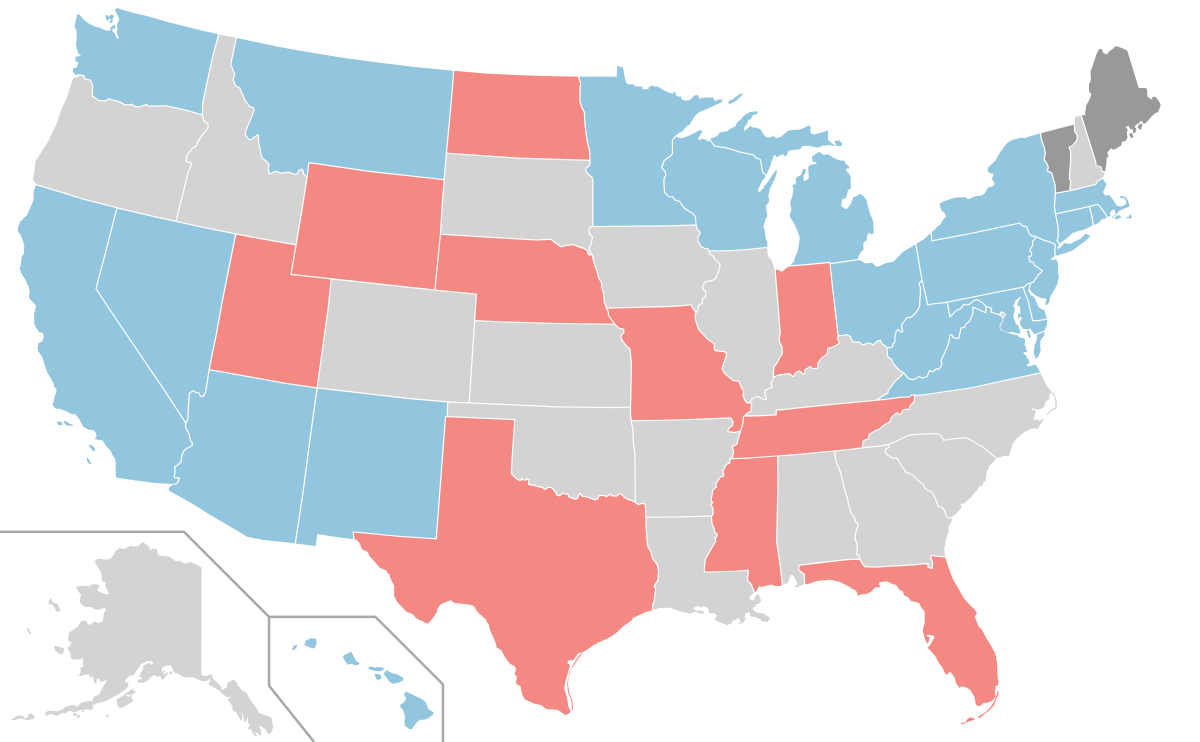 Even though Donald Trump has not affirmed whether he will run for office in 2024, if he ultimately decides to do so, Mike Pence will not be his running mate after their relationship reached the breaking-up point last year. This does not come as a surprise, especially to people who have kept tabs on the political life during the past couple of months.
The reason why Trump is unwilling to add Pence as his running mate on a prospective 2024 ticket is his refusal to overturn the 2020 election after voter fraud claims. In Trump's view, Pence could have used his power as vice president to prevent the election of Joe Biden as president of the US. Trump has repeatedly and wrongly said that this is within the purview of the vice president, but in spite of the pressure the former president put on Pence, he rejected these claims on multiple occasions and did not take any action. Back then, the Republicans lost the elections by more than 7 million votes, which is the reason why people are more than surprised by the rumors that Trump will go for another term.
In fact, rumors have it that Mike Pence might himself run for president in the 2024 elections, and his potential run for the Oval Office did not remain under the radar of bookmakers. Just a couple of weeks ago, Pence took a swipe at Donald Trump after he openly praised the Russian president Vladimir Putin. During his tenure, Pence was one of the biggest defendants of Trump, so much so that he showed his loyalty even during the biggest political firestorms. Still, according to a survey conducted among Republican voters, Pence is expected to trail DeSantis in a hypothetical primary as most voters pointed out that they would pick DeSantis.
As it turns out, at this point, Donald Trump is priced as the favorite to assume the presidency in 2024. Trump is favored to become a president over the incumbent vice president Kamala Harris and the current president Joe Biden. Interestingly, almost throughout the last year, Harris was priced as the next president of the US, but towards the end of the year, Trump took the lead.
As Trump mulls over his fourth bid for the presidency, Biden's job approval rating has shrunk considerably since he took office, and this can be ascribed to the surging gas prices and his current decisions and policies. Americans are so unhappy with the job Biden does that Donald Trump is expected to do better than him in hypothetical matchups by a wide margin. As you might already know, Biden is already the oldest person to be inaugurated as president of the US, which is the reason why many people doubt whether he will be able to successfully execute his duties after two years.
For now, polls show that Trump is the frontrunner for the next elections, and as it seems, the situation is unlikely to change that much even after the Democrats introduce their candidate. Kamala Harris and Joe Biden are among the would-be nominees, and considering the support they get now, none of them seems to be odds-on to assume the presidency. At this point, they are in a dead heat at the top of the board, but it is worth mentioning that voters are now exceptionally sour on Biden and his policies, and the Democrats as a whole.
What is worth mentioning, however, is that there are several other hopefuls to assume the presidency, including DeSantis and Tom Cotton. In spite of the fact that Trump won the straw poll, which was held during a Conservative Political Action Conference, many people now consider that the former president will lose the next presidential election. During the conference, the former president got 59 votes, while Ron DeSantis, who is Florida Governor, took second place with 28 votes.
In spite of the lack of clarity on whether Trump will mount another presidential campaign, he has already started testing the waters, and the fundraising and increased number of campaign rallies go to prove this.
For now, figures show that the most likely scenario is a standoff between Biden and Trump in spite of the constantly growing dissatisfaction of Americans with the decisions of the incumbent president.
The Probability of Each Candidate of Winning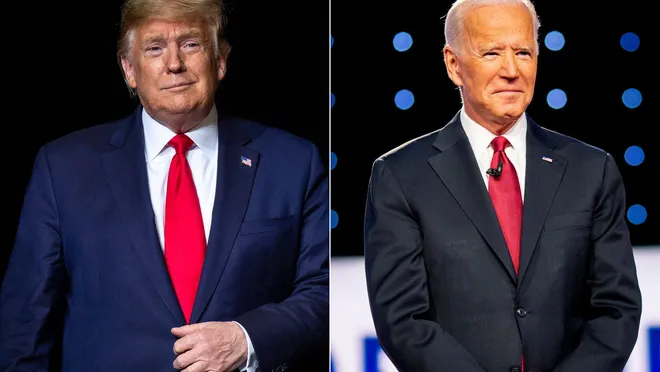 For now, most bookies consider that Donald Trump is the candidate who is favored to assume the presidency in 2024. As it seems, he also has the approval of voters as around 70% of Republicans think that he should run for another term. According to a survey, which was carried out among Republicans, more than 50% of them said that they will support Trump in a hypothetical 2024 presidential primary. It is also worth mentioning that from 2020 onwards, the levels of support Trump gets are constantly increasing, and there is also a surge in the share of people who view him favorably.
As for Trump's chances to get another term for the Oval Office, for now, the probability of becoming the 47th president is around 20%. Joe Biden is a close second, while Ron DeSantis ranks third. Kamala Harris, Mike Pence, and Nikki Haley are also among the top contenders to become the next US president.
As it seems, Hilary Clinton is yet another candidate that should not be ruled out of the competition for the presidency, and rumors that she might take part in the presidential race started emerging at the beginning of 2022. In spite of the fact that many people think that she can be an alternative to Kamala Harris and Joe Biden, what is hard to predict is whether she will get the support of voters. Judging from the odds bookmakers have introduced, some of them think that Clinton might well become a dark horse, while others consider that she is unlikely to go for another bid.
| | |
| --- | --- |
| Donald Trump | 22.2% |
| Joe Biden | 18.2% |
| Ron DeSantis | 14.3% |
| Kamala Harris | 11.1% |
| Mike Pence | 4.8% |
Winning Party Odds
Bookmakers do not only focus on the name of the next US president and his/her running mate as they also offer odds for the winning party. For now, bookmakers consider that the next US president will be a nominee of one of the two major parties, and for the moment, the Democrats are priced as a strong favorite, while the Republicans are far behind them. Judging from the prices bookmakers have introduced, none of the smaller parties are expected to take the lead.
That being said, according to a recently conducted survey, around 60% of Americans point out that the Democrats are out of touch when it comes to the problems and concerns of people.
Are There Any Celebrity Candidates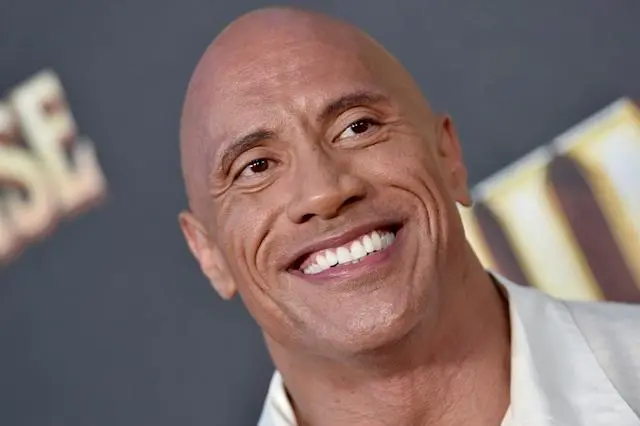 The name of the second-in-command undoubtedly attracts the attention of bookmakers, but as it seems, they also pay much attention to the celebrities that might take part in the running for the presidency. Judging from the prices bookmakers introduce, it can safely be said that they do not consider that such a candidate can assume the presidency.
That being said, gambling enthusiasts should keep in mind that when Trump attempted to take a Republican nomination, the odds bookmakers introduced for him were in their thousands. Considering how huge following some of the celebrity candidates have, no name should be counted out of the competition.
Dwayne Johnson The Rock is one of the celebrities that might be tempted by the office, and at this point, bookmakers give him the highest chances of getting a term. For now, the odds of winning for the wrestler and actor range between +3300 and +6000, and it is interesting to point out that most leading betting sites have introduced odds for The Rock. The actor did not rule out a White House bid, and although he ultimately did not take part in the 2020 elections, he left the door open for a future attempt for the presidency. According to a poll, which was carried out earlier this year, 46% of respondents said that they will support him.
Another celebrity who might be weighing a potential run for the presidency is Kanye West. For now, most bookmakers that have already introduced lines for the 2024 elections put West well behind The Rock, but there are also platforms that view him as a more likely candidate. Unlike The Rock, West has some experience under his belt as he made his first stab at the presidency in 2020. Yet, his showing was far from strong as he managed to collect slightly over 60,000 votes. In his first presidential attempt, Kanye West missed the filing date for most states, and thus, he ultimately made it to the ballots of just 12 territories.
The American podcaster, actor, former television presenter, and comedian Joe Rogan is also on the list of celebrities bookmakers offer prices for. He has the ear of millions of people but in spite of this, the odds for him show beyond doubt that bookmakers do not view him as a viable candidate for the presidency.
Odds on Donald Trump's Running Mate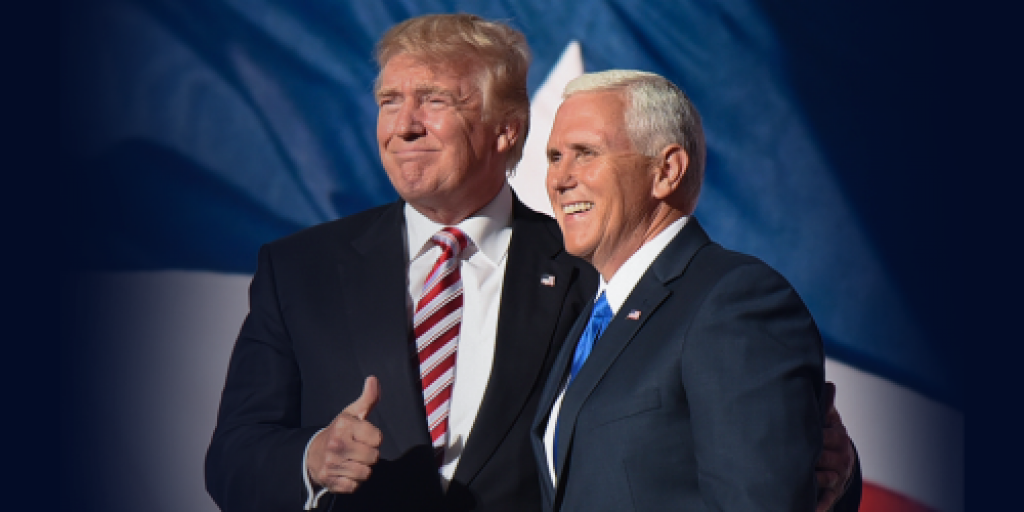 When the 2024 presidential election betting market was opened, the odds of Donald Trump being reelected were exceptionally steep, but now, he is the most chosen betting option by punters. It can safely be said that nothing is certain in politics, and Trump's odds have fallen significantly over the past few months, which is the reason why huge odds swings should never be ruled out.
Although the nominee Trump will pick is yet to be announced, several names have been in the limelight for a while. While Mike Pence is ruled out of the competition and he even seems poised to run for the presidency himself, an important thing to note is that oftentimes, the nominees are also runners-up for the party nod. This is to say that Donald Trump is sure to take into account if someone challenges his GOP nomination in the years prior to the election date. Whether those people will be off the list of vice-presidential nominees and whether there will be any surprises when it comes to Trump's running mate remains to be determined.
Ron DeSantis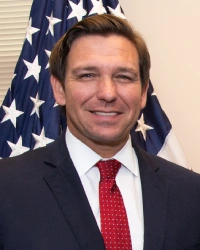 The 46th serving governor of Florida, Ron DeSantis, seems odds-on to become Donald Trump's running mate, all the more so considering that his popularity among Republican voters has been soaring.
A significant share of Republican voters consider that should Trump pull the trigger on another presidential bid, Ron DeSantis should be the vice presidential nominee. Figures show that Mike Pence is already well behind DeSantis as he only got around 15% of the vote. Polls show that prior to the most recent comments of Donald Trump, most observers considered that he was odds-on to become a vice president.
Nikki Haley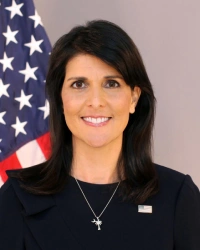 Donald Trump has a keen eye on assuming the presidency again in 2024, and although he is yet to announce his candidacy, it seems that he started considering who his running mate will be long ago. From January 2017 to January 2019, Nikki Haley served as the US Ambassador to the United Nations during the Trump administration and became the first female governor of South Carolina.
As it turns out, she is also expected to become a nominee, and it can safely be said that if the former governor of South Carolina indeed joins Trump on the GOP ticket in 2024, this will be much of a surprise. In spite of the fact that she was seen as an early vice presidential favorite, she was frozen out after she openly slammed Trump for the Capitol riot. Thus, she became one of the former Trump officials who openly scolded the behavior of the former president since he was not reelected.
Now, Nikki Hayley is widely regarded as a likely 2024 presidential candidate, and rumors have it that she has even started recruiting running mates on her own.
Tim Scott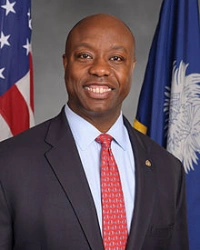 Tim Scott is a Republican who has served as the junior United States Senator for South Carolina since 2013. Last month, Scott hinted that he can become Trump's running mate should he mount another campaign. In fact, many consider that Scott might become a Republican nominee himself, but most observers believe that he is more likely to remain for the taking to Trump. That being said, he talks in a radically different way from Trump, especially when it comes to matters of race.
It remains unclear whether Scott is actually willing to become a vice president if an opportunity arises, as he also declared that at this point, he is not looking for a seat on a ticket. He has directed his efforts into his re-election in South Carolina instead. Interestingly, Scott is the first Black Republican to serve in the Senate since 1979 and the first black senator elected from the Deep South.
In spite of the controversy around his potential nomination, many observers do not rule out the possibility of Tim Scott running for the presidency himself in 2024. Yet, he made it clear that he will fall in line with Trump, and if the former president runs for another term, Scott will not take part in the race.
Ted Cruz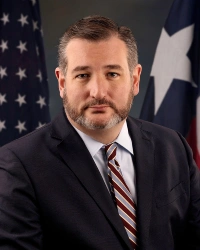 Another regularly mentioned 2024 candidate is Ted Cruz, and he already explained that he is well-positioned for the next elections. In the party's 2016 primary, in which 17 candidates competed, Cruz became a second-place finish after Donald Trump, and as it seems, he is determined to launch another bid for the White House. In his view, the runner-ups often become the next nominees but whether this can happen is yet to be seen. In an interview he gave earlier this year, Cruz hinted that he will only jump into the 2024 presidential race, on the condition that Trump does not go for another term.
In spite of the fact that the former president and Cruz sparred viciously, observers do not rule out the opportunity for Trump to pick up his runner-up for running mate. Interestingly, Cruz changed course after the Republican convention and became one of Trump's most staunch allies in Congress. Cruz was also among the Republican lawmakers who supported the idea that the results of the 2020 election should be overturned.
Although many might say that Cruz will not accept a VP nomination, the Texas senator should not be counted out of the race.
Glenn Youngkin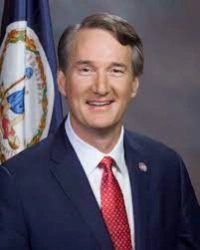 The 74th governor of Virginia, Glenn Youngkin, also looks poised to become Trump's running mate if he gets a nomination. Many consider that he can guarantee the Republicans a majority in the Senate and House mainly because of his hard work and the passionate approach he has taken to education issues.
In his 2021 campaign, Glenn Youngkin proved that he knows how to keep Trump at a politically safe remove without turning him away, and he also succeeded in not alienating Trump's allies as well, which is indeed a stretch.
It can safely be said that Glenn Youngkin was quick to figure out how useful Trump can be to his political prospects, and he became one of the supporters of the fraud allegations during the last presidential elections.
Joe Biden's Running Mate Odds
As it seems, Donald Trump is not the only candidate who is gearing up for the next election, as Joe Biden also looks determined to run for reelection in 2024. Although Biden confirmed that he wants Kamala Harris to be his running mate, bookmakers offer odds for several other would-be vice presidential candidates.
During his first news conference of the year, Biden confirmed that should he run for another term, Harris would be his running mate. Biden praised her work on voting rights and explained that because of her efforts, he is firm that he will put Harris on the ticket once again. For now, the probability of Harris becoming Biden's running mate has surged over 63%.
Most betting platforms price Harris as the next running mate should Biden ultimately take part in the race. In spite of the fact that she goes out of her way to enhance her chances to make it to the ticket, some people doubt that she will manage to draw as extensive support as she needs. This rings true, especially when swing states are concerned.
As mentioned already, it is still not clear whether Biden will run for another term as what should be considered is that by the time the next elections will be held, he will be 81 years old. In an interview Biden gave a couple of weeks ago, he was firm that he will run for reelection but what most people noticed is that he still left some wiggle room.