It is hardly surprising that football is universally considered the most popular sport all over the world. With an ever-increasing number of football devotees from the four corners of the earth, it is no wonder that betting on football is a much-liked source of entertainment as well. Technology is changing the way we live and thus betting on football online has gained immense prevalence over betting in land-based establishments.
Football betting aficionados have the opportunity to place bets on their favorite sport all year round as there is an abundance of local, continental, and international leagues and competitions. Whether it is the UEFA Champions League, the English Premier League, the Spanish La Liga, or the German Bundesliga, fans of football betting are supplied with numerous opportunities to have fun and gain some profit in the process.
Other than the profusion of football championships, football betting enthusiasts are supplied with an overflowing variety of betting markets. It is no wonder football attracts a great deal of betting action, considering that some bets are quite straightforward and do not require outstanding expertise to grasp.
The present article focuses on the major aspects, characteristics, and terms related to football betting, which punters may be interested in further investigating and mastering.
Short History of Football and Betting
When it comes to industries related to football, sports betting inevitably comes to mind. Although today they are invariably intertwined, it may be tough to say exactly when this relation originated.
The origins of football could be traced back to ancient times, as Egyptians, Greeks, Chinese, and Romans are known to play a game reminiscent of contemporary football. Many believe that England is the home country of football. In 1863 the newly-established Football Association compiled a set of structured rules on football, which were amended over time.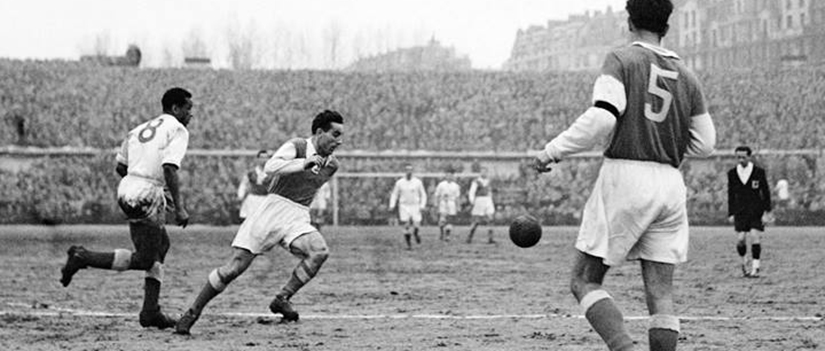 Similar to the sport itself, the start of football betting cannot be precisely determined. Although it seems reasonable to suppose that some form of betting existed throughout the history of the sport.
The sports betting industry, and football betting, specifically, have gained momentum particularly due to the development of technologies. To place a bet on their favorite football team, punters had to visit land-based betting operators, whereas today, thanks to online betting platforms, this form of recreation is easily accessible via a desktop or a mobile device.
The first online bets on football were made shortly after the first online casinos were launched. The mid-1990s marked the inception of the online sports betting industry, where the undeniable frontrunner has always been football.
Nowadays, football betting is a huge multi-million industry and there are hundreds of online betting operators, delivering their services to punters from all parts of the world.
Bet Slips
Bet slips are essential betting tools. They are tickets containing all your betting information, including markets, odds, and stakes. Punters can see the potential payouts and review their bets before actually placing them.
It is of essential importance for bettors to know how to handle their bet slips properly no matter if they have opted for land-based sports betting operator or interactive bookmaker. Punters can seek help over the filling in of their bet slips when they are at a brick-and-mortar bookmaker.
At online bookies, the bet slip is usually located in the upper left corner of the screen, allowing a convenient view. Bet slips are very often divided into sections for single, combo, and system bets. Once punters select a preferred football match and betting market, it appears in the bet slip. Sports betting fans can place more than one bet and their bet slip reflects all of the selections they have made.
Then they are supposed to populate the amount of the bet they wish to place and the system automatically calculates the potential payout. Bet slips also indicate information regarding the value of odds.
To confirm the bets in the bet slip punters should click on the button reading "Place A Bet" or "Confirm Bet". If they wish, they can remove a certain bet from their bet slip or clear all the bets.
In case punters are having trouble with any aspect of the bet slip they can contact the support staff of the online bookie and ask for assistance. The contents of bet slips can vary from one bookmaker to another.
Bet Types
One of the reasons why football is a sport preferred by many punters is the plethora of betting markets available. Knowing all the important specifics of football bet markets is essential for a successful betting experience. Some bettors like to concentrate on one or two bet markets, while others prefer to experiment with the available variety. Below we provide short information regarding the most popular football betting markets.
Depending on their preferences, punters can choose between pre-match betting and live betting, also referred to as in-play betting. With pre-match betting, they are placing bets on a match before it begins, while with in-play betting they are enabled to place wagers during a sports event.
In-play betting

In-play betting delivers multiple possibilities and unsurpassed betting thrill, and that is why it is equally favored by inexperienced and seasoned bettors. Other than the thrill and excitement of live betting, it is also worth mentioning that bookmakers offer the best odds for the in-play markets. Depending on the state of the game, odds change dynamically, and some sportsbooks offer the Early Cash Out feature.

Single bets

Single bets, also known as straight bets, are quite simple to grasp. Punters are merely wagering on the winner of the game, without concentrating on the goal difference.

Money line bets

Match odds, 1×2 bets, or money line wagers provide punters with three opportunities to choose from – whether the final result will be a home win, a draw, or an away win. The 1 stands for a home win, 2 is for an away win, and the x signals the draw.

Point spread betting

Point spread betting or handicap betting is a more elaborate form of betting where punters are concentrated on the accuracy of their wager, and not simply the winner of a certain game. The main idea behind point spread betting is to even out the chances of both teams by boosting the odds of the underdog.

Parley Bets

Parley bets or accumulator bets are yet another example of more complex bet markets, which are usually preferred by more experienced bettors. For instance, if they are betting on football, they can make several selections, which ultimately make up their combined wager. To win a parlay bet, punters should be accurate in all of their selections. If their parley bet has a total of six legs, for example, and only one turns out to be inaccurate, the whole bet will be lost. Although these types of bets allow for larger profits, they are associated with greater risk.

Over/under Bets

Over/under bets are also referred to as totals. With totals, bookmakers specify the total number of points that are to be scored in a game, and punters are supposed to decide whether the final result will exceed or not the number suggested by the bookmaker.

Both teams to Score

Both teams to score is yet another betting market, which punters may select if they believe that both teams will score a goal. The final result for this betting market is irrelevant.

Futures Betting

Futures betting is concerned with the winner not just of a single match but the whole tournament or league. Usually, bookies provide the opportunity to place futures bets before the tournament has commenced.

Proposition Betting

Proposition betting is also referred to as prop betting, exotic, novelty, or side bets. It has to do with factors of the game that do not have a direct influence over the final result. The possibilities for proposition betting on a certain football game are practically endless, from the performance of a certain player to the number of yellow penalty cards, or the total number of corners in a game.

Correct Score Bets

The name of correct score bets is indicative of what they are about – predicting the exact outcome of a game. Winning such a bet involves a higher payout, as it is pretty difficult to predict an outcome with great precision.

Scorecast

Yet another example of a difficult to predict bet is the scorecast. Apart from predicting the final score of the match, this betting market also requires predicting the first goalscorer.

Goalscorers

When it comes to goalscorers, punters have several possible bet markets to choose from. Apart from the first goalscorer market, there is also the last goalscorer market and no goalscorer. Other related markets include player to score 2 or more, player to score a hat-trick, player to score in both halves, etc.

Half-time/full-time Bets

With half-time/full-time result bets, punters are supposed to predict the outcome of a football game at the end of the first half and at the end of the full time. This type of bet is also referred to as double result betting.
Betting Odds
Decimal Odds
Fractional Odds
American Odds
Calculations
Placing bets in an informed and knowledgeable manner requires a good understanding of the main types of betting odds and the ability to interpret the various formats. Football betting odds indicate the amount punters will earn, or their payout in case they place a winning bet.
The higher the odds are, the greater the potential payout will be. Notwithstanding, bettors should also be aware that higher odds typically suggest that the probability of the result is less likely. The betting term Odds Against indicates that the potential amount one can win will be greater than the staked amount.
Conversely, the lower the odds are, the lesser the final payout will be. However, lower odds are indicative that the likelihood of a certain result is greater, so the chances of winning are ultimately better. The betting term Odds On, suggests that the potential amount bettors will win will be less than the wagered amount.
Punters from all over the world have different preferences for the format of betting odds they use. Essentially, there are three most common odds formats – Decimal, Fractional, and American. Depending on their country of residence, punters are used to working with a certain type of odds format.
Fractional odds, for instance, are favored by punters in the United Kingdom and Ireland. Decimal odds are widely popular in Europe, Canada, and Australia. American odds, also known as moneyline odds are predominantly used in the United States.
Most interactive bookmakers offer the functionality to change the format of odds with a single mouse click or a tap on your mobile device's screen. Punters are also able to utilize various online odds converters. Other than that they should invest some time in learning the specifics of the different odds formats to have a better grasp of this essential aspect of football betting.
The Decimal odds format displays the potential return of a bet including the staked amount. To calculate the potential return of decimal odds, punters should multiply the staked amount by the decimal odds.
The Fractional odds format indicates the ratio of the profit to the staked amount. In case the numerator is a number greater than the denominator, the profit will be greater than the staked amount. Conversely, if the denominator is larger than the numerator, the stake is more substantial than the profit.
The American odds format or the moneyline format is characterized by a positive or a negative sign that stands before the numeric value. The positive sign indicates the odds for the underdog, whereas the negative sign denotes the odds for the favorite. Positive odds also indicate the amount that needs to be wagered to win $100, while negative odds show the amount won for every $100 wagered.
| Fraction | Decimal | American (Moneyline) |
| --- | --- | --- |
| 1/4 | 1.25 | -400 |
| 1/2 | 1.5 | -200 |
| 1/1 | 2 | 100 |
| 5/4 | 2.25 | 125 |
| 9/1 | 10 | 900 |
Popular odds conversion
Factors Influencing Football Games
Profitable football bets are a consequence of accurate assessments. The factors that need to be carefully considered to make accurate predictions are various.
Generally, there is an infinite amount of variables that influence the course of football matches. Trying to consider them all for a single game would be a tough task. However, there are a number of factors that invariably affect football games and should be considered a priority by punters willing to make precise decisions.
Current Form of the Team

First of all, punters should check the current form of the team they are interested in. Checking the latest results of the team and comparing them with the accomplishments of the other teams within the league delivers a clear idea of their current form.

This information is readily available on a variety of different websites related to football betting or the club's own website. Considering the quality of the team's opponents, the margins of winning and losing previous games, and the general quality of the recent games are also not to be underestimated.

Head to Head Results

Secondly, Head To Head Record should be checked by punters as well. Although important, Head To Head Results are not to be considered as the single most influential factor. Past results are not always indicative of the present form of the team.

Style of Play

While the first and second factors are statistical, the third one comes as a result of careful analysis and continued observation. Defining a team's style of play requires a deeper understanding of football and a significant amount of time. Inexperienced football bettors may take advantage of existing football analysis of the style and performance of the team they are interested in.

Discipline

Yet another factor that may impact the outcome of a football game is the team's or a single player's discipline. This factor can influence the team's performance to a great extent, so in case your team has a bad discipline record and is prone to a lot of fouls, think twice before placing the wager.

Home and Away Records

Football teams playing home games tend to perform better in general and in case two evenly matched opponents are playing against one another, the home team will be made the favorite. Home and away records are not to be underestimated, although some teams are better performers when playing away matches.

The Weather

The weather is a factor that may not be predicted with precision and does not depend on the team. However, it does not hurt to check the forecast and add it to the list of factors as it can influence the team's performance to a great extent. Knowing the weather conditions and how they can influence the style of play of your team can bring about quite precise predictions.

Other Factors

There are many other factors that punters may consider such as the schedule of the team, the injuries and suspensions, the overall team quality, and motivation.
Football Betting Systems
Punters are oftentimes utilizing different betting systems to maximize their profits from football betting. There are several football betting systems that they may use to increase their winnings from football bets. Such systems include arbitrage betting, matched betting, value betting, the Fibonacci Betting System, the Labouchere System, and the Kelly Criterion. It is important to choose the betting strategy that suits your goals and risk tolerance.
Arbitrage Betting
Arbitrage betting is a system guaranteeing winning bets every time punters decide to wager on football. However, profits are not as substantial as with value betting. The essence of arbitrage betting lies in placing one bet per outcome with different betting operators. Since online bookmakers determine the odds they offer, it is only natural for punters to come across discrepancies at prices.
Although the arbitrage system of football betting is not illegal, it is not tolerated by bookmakers and punters might end up having their accounts closed.
Matched Betting
Matched betting is another technique that makes use of the free bet promotions supplied by bookmakers to generate a profit. Matched betting involves placing multiple bets in order to cover all possible outcomes of a match thus ensuring risk-free betting. Free bet offers are a very common incentive used by online bookies to entice new customers. In order to apply the matched betting system, punters need to have active accounts in at least two online sportsbooks.
Value Betting
Value betting is yet another popular technique for gaining greater profits from football betting by relying on overpriced odds. Unlike arbitrage betting, it requires punters to place a single bet. Value betting works by assessing the true probabilities of the games' outcome and doing some research on the particular football competition you are betting on. Using odds comparison websites is much helpful. What is more, value betting does not ensure winning every single bet, thus leading to variance in your profits.
With value betting, punters should apply a sound staking plan to minimize the risks of bankroll depletion. As value betting involves betting only on the side with the overpriced odds, punters may expect to win greater profits in the long run, in comparison to arbitrage betting.
The Fibonacci Betting System
The Fibonacci Betting System is a negative progression betting system, involving an increase in your stake after placing a losing bet and a decrease in your next stake after placing a winning bet.
To apply this system bettors should be aware of what a Fibonacci sequence is. This series begins with 1, followed again by 1, and each of the following numbers equals the sum of the two preceding numbers. When used in football betting, the Fibonacci system involves making a stake that the matchup will end in a draw. The essential idea of this approach is that soccer fans will ultimately be able to overcome their losses.

The Labouchere System
Another negative progression system that was developed initially for Roulette and can be applied to football betting is the Labouchere System. To utilize the system in football, punters should go for bets where two results are possible, such as Draw No Bet, or Double Chance. Punters are supposed to decide on the amount of money they expect to win and divide this amount into separate values.
If your target profit equals €6, the sequence of your numbers would look like this 1-2-3. Punters start by making a stake that equals the amount of the first and the last number from the sequence, meaning that they should wager €4 on an even-money bet. In case it is a winning wager, bettors should remove the first and the last digit from the sequence, which leaves them with €2 to use for their next bet.
Conversely, if the initial wager of €4 turns out to be a losing one, bettors should add 4 to the initial sequence of 1-2-3. This system is not entirely void of flaws but ultimately it has the potential to yield stable profits.
The Kelly Criterion
Yet another type of staking strategy that can be applied to football betting is the Kelly Criterion. It is a mathematical formula, which can be utilized to calculate the upper limit of the stake, i.e. what would be appropriate for bettors to stake by taking into consideration their sports betting bankroll. Bettors should also consider that for the purposes of the Kelly Criterion, the most suitable odds format to use is the Decimal one.
Punters are also able to develop their own football betting system which gives organization to the betting process and a clear strategy to follow. Reading statistics and tips from professional football bettors also helps a great deal and serves to build up your football knowledge.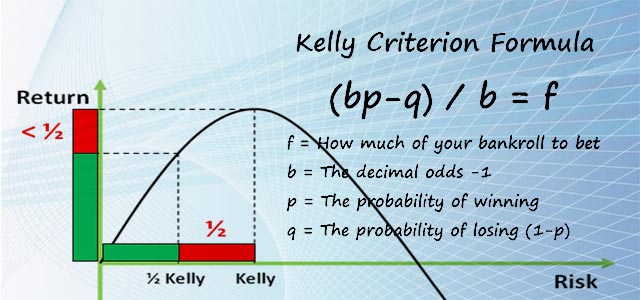 Sportsbook Promotions
Promotions
Match Bonus
Free Bets
Enhanced Odds
Aside from the standard welcome bonuses and free bets offered by contemporary sportsbooks, some operators add a number of other incentives designed to enhance the punters' betting experience and potentially maximize their winnings.
Acca Insurance
Acca Insurance, or Accumulator Insurance, is a promotion offered by many bookmakers. It delivers punters with insurance on the accumulator bets they have placed.
Accumulator bets are much sought-after by punters as they allow them to sweep more substantial profits from sports betting. However, these betting markets involve a greater degree of risk and that is why Acca insurances come in very handy.
Should one of the selections of your accumulator bet let you down, football fans get all or part of their stake back in the form of a refund or free bets. Similar to other incentives supplied by sportsbooks, the Acca insurance offers come with certain conditions regarding the minimum odds of selections, as well as the leagues and competitions to which it can be applied.
Other than that, bookmakers state their conditions regarding the minimum number of selections of an accumulator bet that makes it eligible for the Acca insurance offer. Bookies also provide a list of the sports where their Acca insurance can be applied, and football is almost always present.
Odds Boosts
Sports betting odds boosts are yet another promotional offer delivering great value for bettors. Some bookmakers provide the opportunity to wager on betting markets with enhanced odds. They are usually offered on much sought-after football markets from prominent leagues such as the English Premier League or the Bundesliga.
The leading global betting operators use odds boosts to attract new customers and keep their existing ones. Some of the bookies even offer price boosts on accumulator bets thus delivering unmatched potential winnings.
Sports Betting Features
Contemporary sportsbooks offer various betting features allowing football betting fans to improve their betting experience.
Early Cash Out
The Early Cash Out is a popular sport betting feature applicable to pre-game, in-play, future, and parley bet markets. It delivers bettors with the opportunity to get paid for a bet before the outcome of a sports event is complete.
Sports betting fans usually opt for the Early Cash Out feature for two reasons. Essentially, it allows punters to secure part of their winnings or reduce their losses. Firstly, they may choose to cash out a bet that might not end up a winner. Secondly, bettors may opt for it to avoid losing the entire amount they have wagered.
That being said, it is important to consider that sportsbooks may have different rules for cashing out. They should be individually checked, as they tend to vary with different sportsbook operators. Punters should choose wisely when and if to cash out early. Payouts are made upon confirming the Cash Out and funds are deposited to the punters' accounts immediately.
Bet Builder Feature
Many online bookmakers offer specially designed features for building up bets, known as Bet Builder, or Bet Maker feature. The Bet Builder tool allows punters to build their bets, most commonly, for football matches. Sportsbooks that offer the Bet Builder feature deliver punters with several markets to choose from, and by combining them, they can make their personalized accumulator bets.
Other important features adding much value to online sportsbook platforms include the Edit Bet feature, live streaming, statistics, and more.
Betting Exchanges
Betting exchanges enjoy ever-growing popularity among sports betting fans. A betting exchange is a platform that permits punters to bet against each other as opposed to sportsbooks where each individual punter bets against the bookie. Bets are accepted on a wide range of sporting, entertainment, and political markets.
Betting exchanges make their profits thanks to the commission rate imposed on winning bets. On a betting exchange punters are free to place bets on the odds they choose themselves and wait for another customer to place a bet at the opposing odds. In case no one has made an opposing wager, punters get refunded.
That being said, it is important to distinguish between the notions of back betting and lay betting. A back bet means that a punter places a wager, for instance, on a certain football team to win the game. Conversely, to lay a bet entails backing something not to happen.
Punters enjoy both traditional sportsbooks and betting exchanges, as they both have their benefits and drawbacks.
Finding great betting opportunities and making winning bets is ultimately targeted by every football betting aficionado. However, as with anything else, it takes a lot of effort, diligence, and persistence to become a football betting professional.