The Danish betting regulation system is often given as an example for many countries that have trouble regulating this sector. While the gambling laws in Denmark are very strict, they definitely have a positive effect on the industry and make sure that bettors enjoy fair and safe betting both online and at land-based sportsbooks.
Many admire the way the laws of Denmark are formulated as they are straight-forward, modern and ensure that the betting market in the country is properly regulated. Currently, the Gambling Act which came into effect in 2012 is the law that has set the rules and boundaries for online and land-based betting in Denmark.
As Danish people enjoy many freedoms, betting both online and at land-based facilities is legal and many sports betting fans can make bets at operators that are licensed by the Danish Gambling Authority. For those who conduct illegal betting, the fines are quite harsh which shows that the Gambling Act of 2012 implements a proper way of regulating the betting sector in Denmark.
Legalities of Online Sports Betting in Denmark
Overview
History
Legalization
Software
Historical Betting Overview
The current situation of the betting scene in Denmark is a lot different than the one back in the days. King Frederick was definitely not a big fan of gambling which explains why, in 1753, he forbid all forms of gambling. This law was the reason why for more than two decades, the only form of gambling that was allowed in Denmark was the lottery which was actually owned and regulated by the state.
Until 1990, there was only a single casino in the country and it could be accessed only by a certain wealthy group of the society. In 1990, a law was passed which was permitting the Danish Ministry of Justice to license more casino which was a big change for the gambling industry in the country.
For quite a few years, the most influential company in the gambling scene of Denmark was Danske Spil. The government owned 80% of the company which acted as a regulator for all of the gambling activities in Denmark. This was clearly a monopoly model that was present in the Danish gambling scene for many years.
As the Danish government was pressured by the EU to change its policy and break the betting monopoly model, in 2010, there were changes to the law, introduced with the Danish Gaming Act. The new law took effect on 1st January 2012 and it changed the gaming and betting scene completely by legalizing online gambling and lowering the taxes for online casino and sportsbook operators.
What You Need to Know About Sports Betting in Denmark
For over 60 years, the provision of sports betting services in Denmark was subject to a monopoly held by Danske Spil. The state-owned company was established in 1948, and it was the only one authorized to offer sports betting and gambling services in the country. From an economic perspective, the government was in a favorable position. However, sports fans grew bored of the monopolistic regime and embraced the opportunity to use foreign betting sites.
This gave rise to illegal gambling and sports betting activities, from which the government did not receive even one krone. The Danish government realized that the monopolistic regime was no longer effective.
In 2010, the regulatory climate dramatically changed after legislators passed the Danish Gaming Act that came into effect two years later. The piece of legislation finally put an end to the gambling and sports betting monopoly in Denmark.
At the moment, betting at an online sportsbook is legal as long as it bears the stamp of approval from the Danish Gambling Authority also known as Spillemyndigheden. According to the local media agency Copenhagen Post, the government decided to amend its laws after a lawsuit filed by the European Commission.
Operators who would like to debut on Danish soil have to apply for a license. Sports betting licenses are valid for 5 years and cover both online and land-based operations. Licensed bookmakers can accept bets on any sport except for horse, dog, and pigeon races.
The fees for obtaining a license from the Danish Gaming Authority are quite burdensome, and some reputable bookmakers refrained from entering the Danish market. Others decided to accept sports fans from Denmark without having a license. This resulted in their addition to the country's blacklist of unlicensed operators.
Under the current regulatory regime, only individuals who are 18 years old or above are allowed to bet on sports. Punters do not have to pay taxes on their winnings. In 2020, the Danish Gambling Authority approved that all sports fans have to set mandatory deposit limits at the time of registration. Next to that, licensed sportsbooks have to offer various responsible gambling tools to protect punters and casino fans from gambling-related problems.
Odds Format in Denmark
Decimal Odds
Fractional Odds
American Odds
Calculations
Many virtual sportsbooks make sure that their members will be able to enjoy online betting that is tailored to suit their tastes. This is why punters will often have the chance to choose the format of odds which will help them determine the possible profit they can enjoy when they make winning bets.
The most common formats you will encounter at bookmaker sites include decimal, fractional and American. Decimal odds, which are also known as European odds, are considered one of the easiest formats to understand. They are preferred by many punters in Europe which also include Danish bettors. While decimal odds are pretty popular among Danes, many virtual sportsbooks will also allow them to pick another odds format if they find it more suitable.
You can take for example odds of 1.98 which are expressed in decimal format. These odds indicate that bettors who stake 1 unit, will end up winning 0.98 units if their bet is successful. This would mean that their final profit is going to be 1.98 units.
Denmark Betting Laws and Legislation
The current law which has shaped the current form of legal betting in Denmark was first introduced in 2010. Before that, the betting sector in the country was regulated following a monopoly model. Danske Spil was the only regulator for every type of betting in the country and a big part of it was run by the state.
Thanks to the new Gambling Act, the betting market in Denmark was open for more operators and online betting was legalized. In addition to that, the taxes that online operators have to pay are lower than the ones that land-based gaming facilities are obliged to pay.
The Gambling Act was implemented in 2012 and its purpose was to liberalize the betting sector in Denmark but to also regulate it with strict laws. Thanks to the changes introduced with the Gambling Act, a lot more operators have the chance to apply for and receive online betting and gaming license. This naturally leads to more Danish operators that conduct legal and regulated online casino and sportsbook activities.
One of the main purposes of the Gambling Act is to protect Danish punters and players and prevent underage gambling. With serious fines for those who conduct illegal betting, the law makes sure that gambling on the territory of Denmark is always fair and safe.
The winnings that bettors earn from online betting or any other form of gambling, except for lottery, are not subjected to any taxes. The taxes for online gambling operators have also been lightened by lowering the rate to 22% of their total gaming profit.
Denmark Betting Restrictions
As far as the restrictions that apply to online betting, according to the Gambling Act, only individuals who are at least 18 years of age will be able to join online sportsbooks and make real-money bets. In addition to that, punters must first open an account with the operator to be able to make sports bets.
The sportsbooks which are licensed to offer sports betting odds to Danish punters must always express odds correctly and never imply that the chances of winning are greater than they actually are. As for the promotions offered by betting sites, the terms and conditions for each bonus must be clearly stated on the website. In addition to that, punters must have at least 60 days to fulfill any conditions that are related to the payment of a bonus.
Since spread betting is considered a financial service, simply obtaining a betting license will not qualify virtual sportsbooks for offering their members spread betting. Offering such type of betting is allowed only to registered financial companies that are regulated by the Danish Financial Services Act.
Online Betting Regulatory Body in Denmark
The Danish Gambling Authority is the jurisdiction that issues licenses to operators that wish to offer online betting to Danish punters. The Gambling Authority makes sure that licensees conduct fair and legal online betting and protect punters.
Before the changes in the law, the Danish Gambling Authority was just a department of the Danish Tax Administration (SKAT). However, after the Gambling Act came into effect in 2012, the Gambling Authority has become independent and is now responsible for regulating all gambling activities in the country.
The Danish Gambling Authority follows a thorough process of verifying the operators that can obtain a betting license in Denmark. What is more, it is constantly checking for websites that offer illegal betting and blacklists them as a result. This further proves that the Gambling Authority is very serious about ensuring a fair and properly regulated betting scene in Denmark.
Since it is not that easy to obtain a betting license by the Danish Gambling Authority it is regarded as one of the strictest and most trustworthy jurisdictions in the online betting industry. Operators that obtain a combined online casino and betting license will be able to legally offer virtual gaming and betting to residents of Denmark. However, they must go through a thorough process before obtaining the license.
Popular Betting Markets in Denmark
Football
Basketball
Handball
American Football
Betting on sports has always been a popular pastime among Danes. That explains why the sports betting industry is on the rise throughout the country. According to a study conducted by the Danish Gaming Authority in 2020, the betting activity spikes during the weekends, and most sports fans wager on football.
Hence, we can safely say that football is the most popular sport in Denmark. The country is home to many successful footballers and teams. The Danish Superliga is the professional domestic football league. It was founded in 1991, and at the moment, it features 12 teams. Other leagues that attract a relatively high betting action are the Danish 1st Division, Danish 2nd Division, Danish 3rd Division, and Danmarksserien.
Even though handball is classed as a secondary sport, it enjoys great popularity in Denmark. There are over 100,000 licensed handball players in Denmark at the moment. Damehåndboldligaen is the professional women's handball league, while HTH Ligaen is the highest professional handball league for men.
Another beloved sport in Denmark is ice hockey. The Denmark Ishockey Union is the body that governs the sport. The country's top ice hockey league is Metal Ligaen. It was established in 1954, and over the years, its name was changed multiple times. It is currently called Metal Ligaen for sponsorship reasons.
Denmark is among the countries with the most bicycles per capita. Perhaps, that is why it is home to some of the best cyclists in the world, including Bjarne Riis, Tony Rominger, Henry Hansen, Michael Rasmussen, and others. Many online sportsbooks geared toward the Danish market cover major cycling events, the likes of Tour de France, Giro d'Italia, World Championship – Cyclo-cross, Milan-San Remo, and others.
Other popular sports Danes love to wager their money on include American Football, basketball, badminton, gymnastics, and others.
Popular Betting Markets in Denmark Summary
Sport
League
Football
The Danish Superliga, Danish 1st Division, Danish 2nd Division, Danish 3rd Division, Danmarksserien, and others
Handball
Damehåndboldligaen and HTH Ligaen
Ice Hockey
Metal Ligaen and Danish Division 1
Cycling
Tour de France, Giro d'Italia, World Championship – Cyclo-cross, Milan-San Remo, Vuelta a España, and others
American Football
National Ligaen, NFL, NCAAF, and others
Basketball
Basketligaen and Dameligaen
Badminton
The Danish Badminton League
Denmark Online Betting Bonuses
Promotions
Match Bonus
Free Bets
Enhanced Odds
As long as they abide by the Gamblin Act and properly list the bonus terms and conditions, Danish betting operators are allowed to offer their members different sports betting promotions. While the incentives that bettors can enjoy differ from one site to another, several bonuses are commonly seen at virtual sportsbooks.
Most betting sites offer their new members Welcome Bonuses. This can be triggered by a minimum deposit made for the first time by newcomers. Usually, Welcome Bonuses can match the bonus that new bettors make and provide a bonus amount which can be wagered on different sports bets. Punters should always carefully read bonus terms and conditions as they will inform them what is the required minimum deposit and what are the limits of the bonus that can be received. Most often than not, there are also wagering requirements that must be met before a withdrawal and punters have to stake their bonus on odd of certain minimum or even higher odds.
Other sportsbooks may provide free bets which are offered after bettors have made a certain bet. Typically, there is a minimum for the odds you must place your qualifying bet on, as well as the minimum sum you must spend on your bet. When bettors use their free bet and collect winnings thanks to it, they usually have to be wagered a certain number of times. Just like other sportsbooks bonuses, winnings from free bets must also be wagered on odds of a certain minimum or even higher.
The promotions that are usually offered to sportsbook members can often be seen on the Promotions page of a betting site. There, bettors can also read the terms and conditions of a bonus and determine whether they should claim it.
Mobile Betting in Denmark
Mobile Play
Download App
Browser In-Play
Download via QR
As most Danes are constantly on the move, most people in the country are used to handle most things in their daily lives with a single tap on their phones. This is why mobile betting is also very popular in the country and numerous sportsbooks offer their members the opportunity to make bets on the go.
The majority of Danish betting sites are fully optimized to run on mobile devices. This means that you will be able to load the sportsbook of your choice anywhere you go, as long as you have a stable Internet connection. Some virtual bookmakers also offer their dedicated mobile apps that can be installed on Android and iOS devices.
Mobile betting sites will allow punters to place the usual bets they enjoy and will offer the same odds which are available at their web-based versions. All you need is to tap on the odds you wish to bet on and they will be quickly added to your betting slip.
Another very convenient thing that bettors can still do while betting on the go is managing their funds. As long as you head to the Cashier, you will be able to deposit money or request a withdrawal with a few taps on the screen. Even though you will be initiating payments on your mobile device, you can be sure that they will still be carried through safely as mobile sportsbooks utilize the same security measures as their web-based versions.
Bonuses are also available to mobile bettors who will have the chance to claim the different promotions sportsbooks have prepared for them. As one can easily top up their account on the go, claiming deposit bonuses will be a piece of cake for mobile punters.
Popular Betting Banking Methods in Denmark
Bank Transfer
Credit Cards
E-Wallet
Prepaid Cards
Danish punters tend to have an easy time managing their payments at betting sites. Most virtual sportsbooks that cater to Danes have included DKK to their supported currencies. This allows Danish bettors to easily handle their deposits and withdrawals, without having to worry about conversion fees.
One of the typical methods that can be used at most sportsbooks is a credit/debit card issued by Visa or Mastercard. This option allows punters to instantly top up their accounts and it can often be used for withdrawals as well. The Dankort card is probably one of the most suitable methods that many Danish punters can use. This is a Danish credit card-issuing company which will allow punters to easily handle their payments at numerous virtual sportsbooks.
Although card-issuing companies take measures to protect the funds of their cardholders, many punters do not feel comfortable sharing their card details with betting websites. This is why they often look for alternative payment solutions.
A safe way to handle your payments at Danish virtual sportsbooks is to use an e-wallet. You can resort to digital wallets by Skrill, Neteller, PayPal as they are accepted at most interactive bookies. E-wallets allow bettors to instantly deposit to their betting account, without exposing any sensitive information. Often punters can also use e-wallets for their withdrawals which will allow them to receive their winnings in a secure and fast way.
Nordea is also another service that is popular among Danes and can be used as a payment method at many betting sites. It allows punters to easily handle their deposits and withdrawals, without exposing any type of sensitive information to the sportsbook. Since Nordea works with some of the biggest and most reliable banking institutions in Denmark, bettors who utilize the service can be sure that their payments will be handled with care and extreme caution.
Often, punters might be able to resort to other payment solutions, depending on the methods that each betting site accepts. However, the options mentioned above are commonly available at most Danish online sportsbooks and allow punters to enjoy fast, secure and easy payments.
Popular Banking Methods in Denmark
Payment Method
Fees
Deposit Limits
Deposit Times
Withdrawal Limits
Withdrawal Times
Visa
A fee of 2.5% on average may apply
DKK40 – DKK100,000
Instant
DKK80 – DKK290,000
1-3 banking days
Mastercard
A fee of 2.5% on average may apply
DKK40 – DKK100,000
Instant
DKK80 – DKK290,000
1-3 banking days
Dankort
Fee-free
DKK40 – DKK100,000
Instant
DKK80 – DKK290,000
1-3 banking days
Skrill
Fee-free
DKK40 – DKK100,000
Instant
DKK120 – DKK100,000
Up to 12 hours
ecoPayz
Fee-free
DKK40 – DKK100,000
Instant
DKK120 – DKK100,000
Up to 48 hours
Neteller
Fee-free
DKK40 – DKK100,000
Instant
DKK120 – DKK100,000
Up to 12 hours
Paysafecard
Fee-free
DKK50 – DKK10,000
Instant
N/A
N/A
Trustly
Fee-free
DKK100 – DKK50,000
Instant
DKK80 – DKK75,000
Up to 2 business days
MobilePay
Varies
DKK100 – DKK10,000
Instant
N/A
N/A
Bank Transfer
Varies
DKK40 – DKK100,000
2-3 business days
Withdrawals usually start from DKK120
3 – 5 business days
Apple Pay
Fee-free
DKK40 – DKK2,500
Instant
N/A
N/A
PayPal
Varies
DKK50 – DKK50,000
Instant
DKK40 – DKK110,000
Up to 12 hours
Instant Payments by Citadel
Fee-free
DKK50 – DKK1,000
Instant
Most web-based sportsbooks do not support withdrawals via Citadel
N/A
Nordea
Fee-free
DKK40 – DKK5,000
Instant
N/A
N/A
What to Watch When Picking Denmark Betting Sites
Security
Customer Support
Mobile Compatibility
In-Play Betting
Selecting a sportsbook is not as easy as it sounds to be. Finding the right betting platform is of vital importance if you do not want to be disappointed with your betting experience. Provided that you reside in Denmark, the first step toward choosing the right sportsbook is to make sure that it accepts punters from your jurisdiction and is licensed by the Danish Gambling Authority.
Then, you might be tempted to check what promotions you can benefit from. This is understandable as everyone wants to receive value for money. But do not forget to read the fine print as some bonuses come with too high wagering requirements. And once you get acquainted with the terms and conditions, check what are the supported payment solutions and currencies. Danes are advised to select online sportsbooks that support Danish krone.
Many betting platforms geared toward the Danish market are available in the Danish language. Try to find such a sportsbook as it will be easier for you to use the platform in your native language. Of course, you have to check whether the sportsbook provides lines for the sport you like to bet on and compare the odds with other betting sites.
All sportsbooks offer dedicated customer support departments, but not all of them are available 24/7. We advise our readers to go for betting platforms that feature around-the-clock customer support care. Furthermore, checking the usability and mobile compatibility of an online sportsbook is also of paramount importance.
Best 10 Betting Sites in Denmark
Multiple betting sites accept punters from Denmark, but unfortunately, not all of them are to be trusted. Joining a sportsbook that has no license from the Danish Gambling Authority is not criminalized, but it is also not the safest thing to do. Finding a reliable sportsbook that will meet your preferences is not rocket science, but it is time-consuming.
To make things easier for Danish sports fans, our expert team compiled a list of the top 10 sportsbooks. If you decide to join any of them, we give you our word that you will enjoy a first-class betting experience.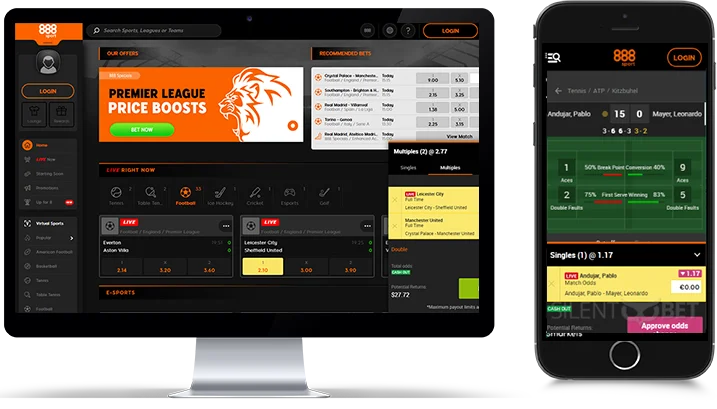 If you are looking for a web-based sportsbook with vast experience on the market, 888Sport is a good choice. The betting platform went online in 2008. Over the years, it has been focused on pleasing the preferences of sports fans from all over the world. Thanks to its fair approach to its users, the sportsbook has established a withstanding reputation.
Licensed by some of the strictest gambling authorities, and more precisely the UK Gambling Commission and the Malta Gaming Authority, sports fans can be sure that 888Sport is an above-board betting platform.
Furthermore, the web-based sportsbook is regulated by the Danish Gambling Authority which is great news for sports fans from Denmark. It supports the Danish currency and language to provide punters from Denmark with a smooth betting experience.
Compatible with Android and iOS-based devices
Generous promotions for punters from Denmark
Excellent sports betting coverage
Deposits via PayPal, Skrill, Neteller, and Paysafecard do not qualify for the promotions
Finding the live chat feature is a bit of a hassle
Not many payment solutions that support withdrawals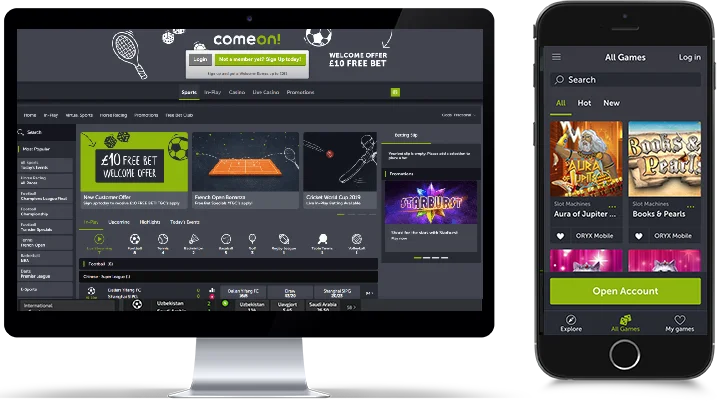 ComeOn is a bespoke web-based sportsbook that was launched in 2010. The betting site operates under a license issued by the Malta Gaming Authority. It also received the stamp of approval from the Danish Gambling Commission, meaning that it legally accepts sports fans from Denmark. To please the needs of Danish punters, ComeOn accepts DKK currency and supports the Danish language.
ComeOn has dedicated apps for mobile devices that run on Android and iOS, but it is also available through a browser-based app. Navigation through the betting platform is a breeze. Punters from Denmark are treated to a wide range of sports to bet on. Next to that, the betting platform supports multiple reliable payment solutions, allowing sports fans to deposit and withdraw funds safely and promptly.
Competitive odds
Live betting, live statistics, and scores
User-friendly betslip
No customer support over the phone
The customer support is not available around the clock
A fee applies on deposits under DKK1,000 via credit/debit cards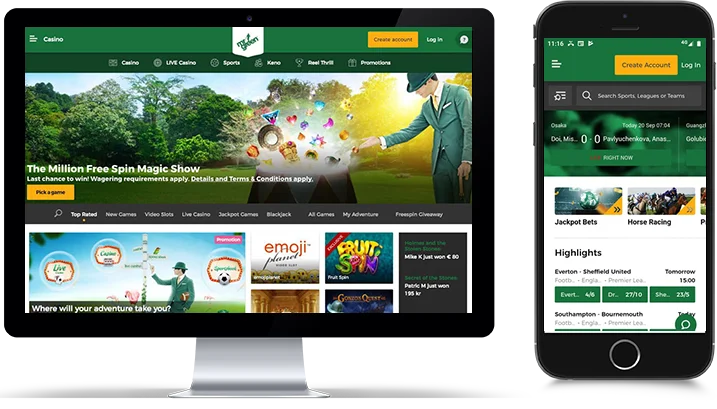 Mr Green is a trustworthy sports betting platform that has been catering to the needs of sports enthusiasts since 2007. The web-based sportsbook is licensed by the UK Gambling Commission and Malta Gaming Authority. Punters from Denmark are also welcome to join Mr Green as the sportsbook is regulated by the Danish Gambling Authority.
The betting site is available in several languages, including Danish. Furthermore, it supports DKK currency to please the preferences of its Danish users. If you join Mr Green, you will be able to benefit from a generous Welcome Bonus and other incentives for existing punters. What is more, the betting platform provides lines for major and niche sports.
The sportsbook features in-play betting and an Early Cashout option
Intuitive user interface
Generous promotions up for grabs for Danish punters
The bookie imposes fees on deposits and withdrawals via some payment methods
Sometimes the betting platform loads slowly
Some payment solutions do not process withdrawals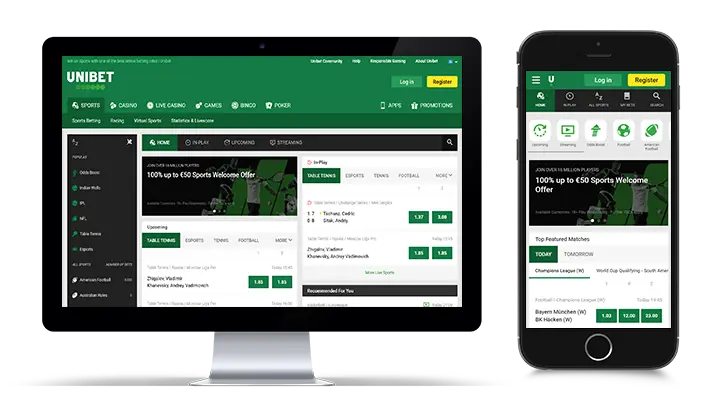 Unibet is an appealing betting platform that excels its competitors when it comes to available betting markets. The bookie realizes that not all sports fans have the same interests, and that is why it covers almost all kinds of sports one could think of. Next to that, it is licensed in several jurisdictions, including Denmark. Danish sports fans can initiate DKK payments to and from the casino via different payment solutions.
Navigating through the different sections of the sportsbook is a smooth process. Betting on the go is also possible thanks to the Unibet dedicated apps. Of course, the sportsbook also has an excellent browser-based app.
Multiple payment options available to Danish punters
A wide range of sports to bet on
Live streaming, live statistics, and in-play betting
A lack of phone support
The Welcome Bonus could be more generous
Hard to find the live chat feature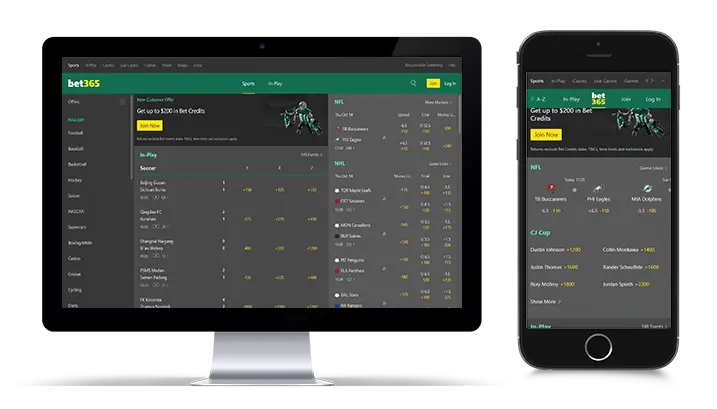 Launched in March 2001, bet365 has established a name for itself. The betting platform is committed to providing a safe and fun-filled betting experience. It is licensed by the Malta Gaming Authority, the UK Gambling Commission, the Danish Gambling Authority, and others. Thus, Danish sports fans can be sure that bet365 is fully compliant with the law.
What makes this betting platform extremely popular among sports fans from Denmark is the multiple trustworthy payment solutions it supports. Next to that, bettors who are not fluent in English can change the language of the betting platform. The available options are German, Spanish, Swedish, and Danish, among others.
User-friendly interface
A plethora of betting markets and payment solutions
In-play betting, live streaming, and statistics
The betting platform loads slowly sometimes
The promotions for existing punters are thin on the ground
The sportsbook tends to limit successful punters
Nordicbet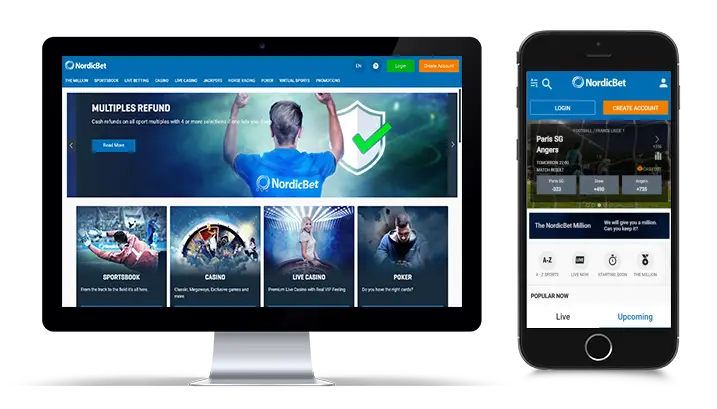 As the name of the sportsbook implies, Nordicbet is among the biggest betting platform servicing the needs of sports fans from Nordic countries. It holds a license from different jurisdictions, including Denmark. The sportsbook accepts bets on a wide range of sports, from the likes of football, basketball, tennis, ice hockey, cycling, etc. Next to that, it treats its new registrants from Denmark to a generous Welcome Bonus.
Provided that you reside in Denmark, you will have the opportunity to top up your sports betting account at Nordicbet via some of the most trustworthy payment solutions. Furthermore, you can enjoy a remarkable betting experience on the go thanks to the Nordicbet native and browser-based apps compatible with Android and iOS.
A reputable sports betting platform
The sportsbook supports DKK currency
Live statistics and scores
Some payment methods process deposits only
The Danish-speaking customer service is not available 24/7
Fees on deposits via credit/debit cards
Bwin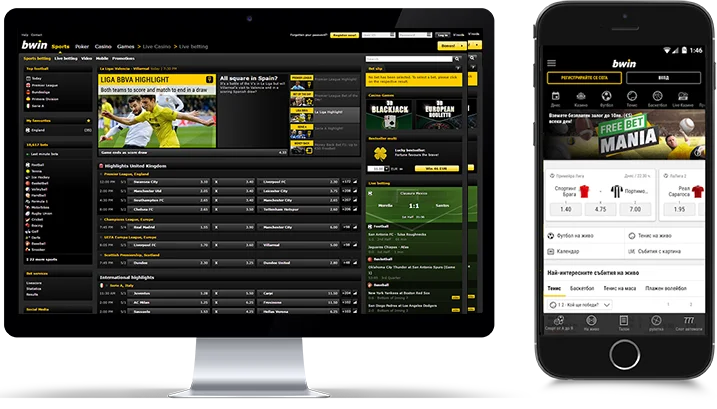 Bwin is a sportsbook that hardly needs an introduction. In fact, some sports fans may also know it under its former name betandwin. The betting platform operates under the umbrella of Entain Group – a reputable company associated with other prestigious online sportsbooks. Bwin is another licensee of the Danish Gambling Authority. Sports fans from Denmark can join this betting platform if they want to bet on various sports and enjoy competitive odds.
The bookmaker greets its newcomers from Denmark by offering them the opportunity to benefit from a bountiful Welcome Bonus. Next to that, Danish sports fans can rely on various payment solutions to deposit and withdraw funds.
The betting platform is compatible with various mobile devices
Generous Welcome Bonus for Danish punters
The customer support department is available 24/7
The user interface looks a bit outdated
Withdrawal times could be better
Does not support crypto payments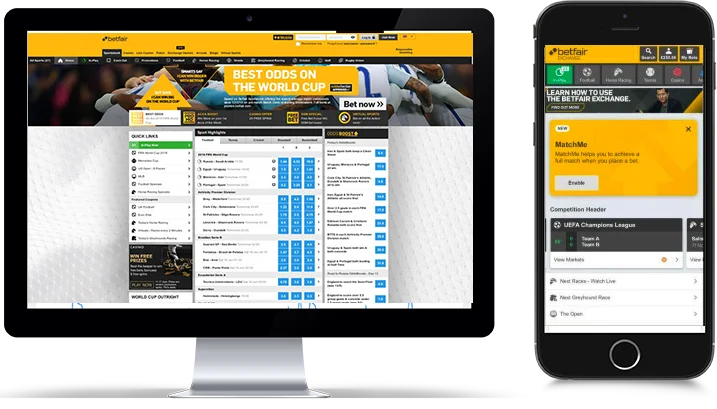 Betfair is a reputable sportsbook that delivers first-class betting services to sports fans from Denmark. The betting platform holds a license issued by the Danish Gambling Authority. Betfair has turned into a preferred betting site thanks to the numerous betting markets it covers.
Besides, it offers some lucrative promotions for newcomers and existing punters alike. The betting platform supports reliable payment solutions that guarantee safe and quick transactions. Furthermore, punters from Denmark can deposit and withdraw funds using the DKK currency. Betfair is a betting platform designed with mobile punters in mind. You can either download its browser-based app or use the mobile version of the site.
Generous promotions for new registrants and existing punters
Provides lines for major and niche sports
Early Cash Out feature
Limited working hours of the customer support department
A cap on the maximum winnings from the Welcome Bonus
The betting platform looks a bit cluttered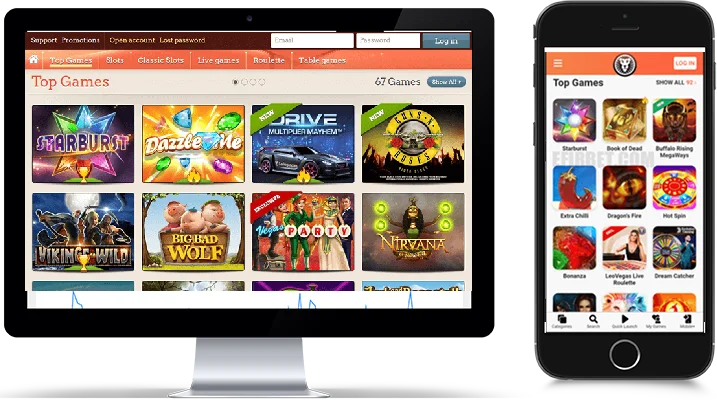 Leo Vegas is a reliable sportsbook that offers something for everyone. The betting platform is licensed by the Danish Gambling Authority. From the moment the betting site entered the Danish market, its customer base has kept on growing steadily. Leo Vegas provides lines for all kinds of sporting events. What is more, it allows its punters from Denmark to use the DKK currency to deposit and cash out funds.
Another advantage of the sportsbook is that it features live betting. Leo Vegas also works like a charm on various touchscreen gadgets. The numerous accolades it has collected over the years demonstrate the sportsbook's integrity.
Supports multiple currencies, including DKK
In-play betting, live statistics, and scores
Manageable user interface
Deposits via Skrill and Neteller do not qualify for the Welcome Bonus
The customer support department is not available 24/7
The supported payment solutions are limited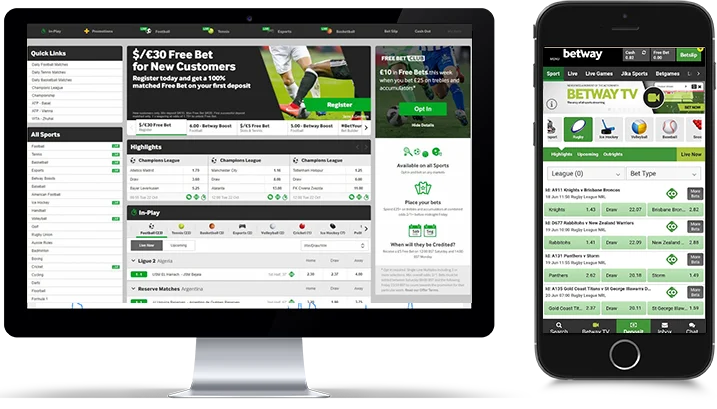 Betway made its foray into the online betting market in 2006. The company behind the sportsbook is Betway Ltd. The betting site entered several jurisdictions in Europe, including Denmark. Betway's presence on the Danish market is very strong, attracting the attention of many sports fans from Denmark every day. The betting platform promises hours upon hours of fun thanks to the multiple betting markets it covers. Sports fans from Denmark are provided with multiple convenient payment processors to top up their accounts and cash out their profits.
An array of sports to bet on
Setting up an account is a hassle-free process
Nice promotions up for grabs
Hard to find the live chat feature
Customer support over the phone is not available
Withdrawal options are limited
Denmark Betting Sites FAQ