Turkey is a transcontinental country with a geopolitically strategic location and a population of more than 84 million people. It is a secular state but is it easy to see that Islam has a strong impact when shaping up the government's attitude towards gambling. The country's gambling industry is highly regulated, and the gambling activities in which its citizens are allowed to partake in are highly restricted.
In spite of the low tolerance on gambling in the country, betting activities were thriving only a couple of years ago, netting millions of dollars to the government. Yet, Turks were put in a bind after lawmakers started to take measures to limit the availability of gambling activities.
In spite of the fact that gambling is highly frowned upon in the country, the Turkish people are known for their thirst for betting on sports and horse races. The country goes out of its way to keep its citizens away from overseas casinos and sports betting platforms, thus leaving them with no alternative but to use the state-run betting site IDDAA.
Legalities of Online Sports Betting in Turkey
Overview
History
Legalization
Software
Historical Betting Overview
Although many people in Turkey disapprove of gambling activities, there was a stream of legislative changes that legalized brick-and-mortar casinos and betting on horse races. The legislative changes that made betting on horse races legal were given the nod back in 1984, while casinos were legalized in 1990.
This change in the course of lawmakers lasted for a short time, and the government started to tighten its grip on land-based casinos back in 1996. Gambling premises were allowed to stay open for a maximum of eight hours per day, and new requirements about the winnings paid were also introduced. The idea about the closure of casinos was put on the table the same year, and after it was widely approved, their closure was brought back in 1998.
Online gambling did not remain under the radar of lawmakers, and back in 2006, such activities were also forbidden. Yet, the measures the government took to prevent the Turkish people from betting over the Internet did not achieve the desired results. For this reason, legislators came up with the idea to introduce stricter control over transactions to such betting sites and increase the penalties offenders will face.
What You Need to Know About Sports Betting in Turkey
Perhaps, the most essential thing punters need to know about the gambling industry of Turkey is that it is tightly regulated. Throughout the years, lawmakers have swayed from one extreme to another, and there were periods during which a blanket ban was imposed and such when some gambling activities were authorized.
Under the current legislation of the country, which is cracking down on most forms of gambling, its citizens are allowed to bet on sports, on the condition that they use the services of the state-run betting platform IDDAA.
In addition, games of chance are among the activities that are freely available to residents of the country. These include numeric games, the lottery, and sweepstakes or instant-win games.
It is important to note that the gambling-related legislation of the country does address offline and online gambling separately, and instead focuses on gambling activities in general. For this reason, the general description of gambling is applied at all times, no matter how punters prefer to place their bets.
As for the tax regimes in the country, residents of the country will not be required to pay any fees or taxes if they have won a prize while playing the lottery, instant-win games, or numeric games. Yet, it is important to note that this only applies to games of chance that are held and operated by Milli Piyango, which is the national lottery body of Turkey.
When it comes to horse race betting and wagering on sports, however, winnings are taxable. What is interesting to point out is that although citizens of the country are not allowed to use foreign betting platforms, if they get in-kind prizes or cash when betting at such websites, they will need to pay a 20% inheritance tax. Moreover, gambling enthusiasts will be required to declare their winnings within a maximum of one month from the date when the non-cash or cash prize was won.
Odds Format in Turkey
Decimal Odds
Fractional Odds
American Odds
Calculations
Similarly to many other fans of sports betting around the globe, while betting over the Internet, the Turks prefer to use decimal odds. The straightforwardness of this odds format is what makes bettors prefer it over fractional or American odds.
The underlying difference between the three odds formats stems from the fact that they do not focus on the same aspect of punters' winnings. With decimal odds, punters can find out what their potential return will be for every unit they stake right off. To do so, they need to multiply the amount they are about to wager by the value of the odds they are presented with.
While using decimal odds, it will be easier for punters to determine which team or player to bet on. No calculations are required to achieve this, as all they need to do is compare the value of the lines. Thus, if punters wager $10 at odds of 1.25, their potential return will be $12,50 (10 x 1.25). What gambling enthusiasts should note is that their original wager is included in this amount, which is to say that, in this case, their potential profit will be $2,5.
The intricacy of the American odds format is that the prices for the favorite are shown with a negative sign, while the positive sign indicates the team or player, which is considered to be an underdog. Additionally, with American odds, punters will work out how much they might get back after staking $100, or what amount they need to wager in order to get $100, which sounds slightly confusing, especially for total novices.
Using fractional odds means that punters will be able to work out the amount they are required to stake in order to get a specific return.
Turkey Betting Laws and Legislation
In spite of the heavy restrictions, this is not to say that the Turkish people are completely prevented from engaging in gambling activities. In fact, there are certain forms of betting and gambling that are not described as such in the legislation of the country and are regulated. Betting or Müşterek Bahis and games of chance or Şans Oyunları are the only gambling activities that are within the law in Turkey.
Sports betting and betting on horse races also fall within the range of the regulated forms of gambling. The Turkish Criminal Code is the piece of legislation punters need to turn to in order to find a description of gambling activities. It should also be pointed out that the Law Regarding Roulette, Pinball and Gaming Machines describes gaming machines, roulette, and pinball as special forms of gambling, and imposes a ban on them.
Its should be noted that the legal forms of gambling are regulated separately. When games of chance are concerned, they are regulated under Decree No. 320, which addresses the National Lottery Administration. The Law Regarding Soccer and Other Sports Betting, on the other hand, is the piece of legislation under which betting on sports is regulated. Betting on horse races is also independently viewed, and this form of gambling is governed by the Law Regarding Horse Racing.
There are multiple other rules that determine the way games of chance, betting on horse races, and sports betting can be conducted, and some of these include Electronic Communications Law, Law Regarding Internet Broadcasting and Combating Criminal Offences Committed via Internet Broadcasting, and Law Regarding Taxes, Funds and Public Charges Levied Upon Gaming.
Under the current body of laws in Turkey, all forms of gambling, apart from the exempted ones, are illegal, and no difference is made between offline and betting over the Internet.
It is important to note that Turkey is the very first country, which does go after operators that infringe law by providing its services in the country, but targets its citizens as well. The sanctions infringers will face are fines, while imprisonment might be what bankers and gaming operators will face.
The stringent and prohibitive measures that were introduced back in 2007 left gambling enthusiasts from the country with just one betting site to use. Presently, the state-own sports betting company IDDAA is the only betting site, which is authorized to cater to people from the country. After non-state online gambling was forbidden in Turkey, there were still operators that ignored the legislative changes and continued to accommodate punters from the country.
The country introduced even stricter control over online gambling activities back in 2017, which forced many operators to come up with rather imaginative solutions to continue supplying their services.
Turkey Betting Restrictions
Gambling activities are undoubtedly not closely controlled only on paper in Turkey, and the government has taken steps to pursue and prosecute those who infringe the law. Using the services of betting platforms that are not authorized to provide their services in Turkey is indeed a risky undertaking. Depositing funds to overseas betting platforms also entails risks, no matter whether bank transfer or top-ins through credit or debit cards are concerned.
The Banking Regulation and Supervision Agency is an independent authority in Turkey, which is entitled to monitor transactions and block the ones that are carried out to and from overseas sports betting platforms and casinos.
To further impede the transfer of funds to online bookies other than the IDDAA, the authorities have also introduced measures to prevent gambling enthusiasts from using cryptocurrencies. In spite of the fact that cryptocurrencies like Bitcoin, Ethereum, and Litecoin, among others, were considered a safe haven for gambling enthusiasts, they fall foul of the laws in the country.
Online Betting Regulatory Body in Turkey
There are several regulatory authorities that oversee the regulated betting and gaming activities in Turkey, but there is no unified licensing body in the country. Betting on sports falls under the oversight of the Ministry of Sports and the Spor Toto Association. The Ministry of Agriculture and the Turkish Jockey Club are tasked with the oversight of betting on horse races. It is interesting to point out that the Turkish Jockey Club has been in charge of the organization of mutual betting since 1953.
In addition to this, it should be noted that Turkey Wealth Fund is a government agency, which is delegated the power to monitor, supervise, and administer horse race betting and the authorized games of chance. This is a sovereign wealth fund, which was set up back in 2016, and which was given a seal of approval to operate such activities back in 2017 after a decision of the Council of Ministers. The license took into effect back in 2018 and will expire after 49 years.
Popular Betting Markets in Turkey
Football
Tennis
Volleyball
Basketball
There are a number of sports citizens of Turkey enjoy watching and betting on, and, to a large extent, the availability of prices for these events determines their choices in terms of the betting platform punters will use.
It turns out that they have a fascination with football, and this does not only apply to watching games but to betting on such events as well. Matches in which Galatasaray, Fenerbahce, and Besiktas, which are often referred to as the Big Three, enjoy overwhelming viewership and betting action. Because of this, most Turkey-friendly sports betting platforms make sure that such events are present on their agenda.
Naturally, football fans do not focus exclusively on betting on matches in which these three teams take part as they also get a thrill out of betting on international competitions like the UEFA Super Cup, UEFA Cup, the World Cup, UEFA Champions League, and Copa America, among others. Major domestic competitions, the likes of Seria A and Bundesliga are also an appealing option for gambling enthusiasts.
Betting on horse races has a long history in Turkey, and its citizens were allowed to bet on this sport back in the 1980s. Today, the Turkish Derby is among the races that attract huge viewership and betting volume, not only from citizens of the country but from abroad as well. As we said earlier, Turkey's Jockey Club is a non-profit organization, which administers horse race betting.
Basketball is another of the most followed and best-liked sports in Turkey, all the more so after the participation of Mehmet Okur and Nedo Turkoglu in the NBA. Considering how fond of basketball the Turks are, it makes sense that the sportsbooks that face the market offer lines for the Basketball Super League, which is the domestic professional basketball league in the country. Besides, matches in which the national basketball team competes also enjoy enormous interest.
Popular Betting Markets in Turkey Summary
Sport
Leagues
Football
Super League, UEFA Champions League, Super League, and UEFA Super Cup
Basketball
Basketball Super League, the NBA, and NLB
Volleyball
The Efe League, Turkish Women's Volleyball League, Orange Cup, Men's Challenger Cup
Tennis
ITF, UTR, Pro Tennis Series, Black Sea Open, and Pro Liga
Ice Hockey
Supreme Ice Hockey League and Ice Cup
Turkey Online Betting Bonuses
Promotions
Match Bonus
Free Bets
Enhanced Odds
As is the case with punters from other countries, bonuses and promotions tend to be among the biggest deal-breakers for the Turks. Fortunately for gambling enthusiasts, the greatest part of the sports betting platforms that are Turkey-facing offer quite the selection of special deals. Normally, those who have just created their accounts will be presented with a token of appreciation, which might come in the form of a deposit match or a free bet.
It bears repeating that the steps punters need to follow in order to get the sign-up deal depend on the sportsbook they are betting at. With some bookies, the bonus funds punters will be in for will be created to their account immediately after they complete the qualifying deposit, while with others, they might be asked to enter a coupon code.
The least amount they will be prompted to add to their account and the amount they will get also vary wildly between the bookies. Punters should carefully examine the fine print of the bonus deal they are about to claim as there might be restrictions about the sports, events, and bet types they can use the bonus funds for. Additionally, the lowest level of the odds at which punters can place bets using the bonus funds might also be mentioned.
Cashbacks and reload bonuses are also frequently found at the Turkey-friendly bookies, and the latter type is activated after punters deposit funds in their accounts. When they take part in cashback deals, gambling enthusiasts will get a refund of some of the funds they have lost.
Most interactive sportsbooks that accommodate punters from Turkey tend to offer referral bonuses, odds boosts, and sometimes, even loyalty rewards. Before they claim any of these bonus offers, punters should examine in great detail all restrictions that apply, including the wagering requirements, expiration period, and the eligible bet types.
With some sports-related bonus incentives, limitations are imposed on the payment methods gambling enthusiasts can use to carry out their qualifying deposits. Finally, the ceiling on the winnings is one more key term to always pay closer attention to.
Mobile Betting in Turkey
Mobile Play
Download App
Browser In-Play
Download via QR
As we explained earlier, the Turkish laws do not contain provisions that make a difference between online and mobile gambling. Engaging in any form of gambling is punishable, no matter whether it comes to offline or online betting.
Therefore, the set of rules that govern games of chance, betting on horse races, and sports betting apply to such activities, no matter if citizens of the country prefer to engage in them via their tablet, smartphone, computer, or using any other electronic platform. There is no shortage of options for punters who are enthusiastic about betting on the move as the lion's share of the operators that are facing this market offer their products on desktop and mobile platforms.
In fact, mobile betting is developing rapidly in Turkey, and the growing demand can be ascribed to the convenience of placing bets through your tablet or smartphone. IDDA is also not behind the times, and the local sports betting platform offers downloadable apps for devices running on Android and iOS.
The majority of the Turkey-friendly sports betting brands have also introduced such apps that will allow gambling enthusiasts to hold their entire sportsbooks in the palm of their hands. As an alternative, punters might go for the full-size versions of the sports betting sites by loading the website of the preferred sportsbook straight in the browser of their handheld device. Once gambling enthusiasts load the mobile version of the bookie, everything will load in Turkish, thus allowing them to get ahead with their real money bets right off.
The route punters will go in order to access their sports betting platform of choice on their tablet or smartphone makes no difference in terms of the sports variety, market coverage, bonus deals, or payment solutions they will be presented with. Punters will not miss out on features like live-betting, statistics, live results, and live streaming even when they are on the go, thus ensuring that their betting session on the go will be in no way inferior to what they will enjoy while using the desktop variant.
Popular Betting Banking Methods in Turkey
Bank Transfer
Credit Cards
E-Wallet
Prepaid Cards
Loading their account with cash and getting their winnings off their sports betting platform of choice will be nowhere near as easy for Turkish punters as it is for gambling enthusiasts from other parts of the globe.
The deposit and withdrawal means sports bettors are presented with are heavily restricted, and, as we explained already, credit and debit cards are not the best option for gambling enthusiasts from Turkey. Bank transfers are also not the best option punters will have, and as was the case with card payments, they are also staved off. Going for any of these payment methods carries a risk because of the stringent control of the Banking Regulation and Supervision Agency (BRSA).
As for the technical measures that are available in the country and aim at protecting and preventing its citizens from accessing unauthorized sports betting platforms, the authorities do not only rely on payment blocking but on IP blocking as well. Under the provisions of the Law Regarding Internet Broadcasting and Combating Criminal Offences Committed via Internet Broadcasting, access to such betting sites will be blocked on the basis of the domain name and IP address, while content providers, along with online platform providers, will be required to delete all such content.
Digital wallets like Neteller and Skrill are among the most chosen deposit and cashout methods for sports bettors from many countries, but unfortunately for punters from Turkey, none of these options is available there. Both digital wallets have added Turkey to the list of the non-services countries. That being said, punters are not left without options if digital wallets are the payment solution they prefer while betting over the Internet, as ecoPayz is a good alternative to the above-mentioned payment processors.
Other payment methods some Turkey-friendly sports betting sites offer are Jeton and WebMoney. The former is a digital wallet, which offers lightning-quick deposits and cashouts without paying exorbitant fees. Additionally, it allows sports bettors to carry out their payments without leaving any of their banking information online, which goes to explain why it is so widely used.
WebMoney is another payment solution many gambling enthusiasts from Turkey prefer to use while betting on sports over the Internet. Normally, it is available for top-ups and withdrawals, which helps add up to the appeal of this payment method.
It turns out that the popularity of prepaid vouchers is heavily on the rise among Turkish punters, and this is so not only because of the narrow range of options they are presented with. Paysafecard is a must-try payment method for sports bettors for a number of reasons, and the speediness of the transactions is one of them.
The high safety levels the usage of the prepaid Paysafecard vouchers results in is yet another reason why gambling enthusiasts tend to use it. With this in mind, the fact that this payment method does not always double as a cashout option and that the amount punters can deposit is normally smaller should also be mentioned.
Popular Banking Methods in Turkey
Payment Method
Fees
Deposit Limits
Deposit Times
Withdrawal Limits
Withdrawal Times
Ukash
Depends on the sportsbook
Min ₺10 – Max ₺2,000
Instant
N/A
N/A
ecoPayz
Depends on the sportsbook
Min ₺120 – Max ₺66,000
Instant
Min ₺240 – Max ₺240,000
A couple of hours
WebMoney
Depends on the sportsbook
Min ₺120 – Max ₺66,000
Instant
Min ₺120 – Max ₺240,000
A couple of hours
Jeton
Depends on the sportsbook
Min ₺50 – Max ₺100,000
Instant
Min ₺100 – Max ₺10,000
A couple of hours
AstroPay
Depends on the sportsbook
Min ₺50 – Max ₺2,000
Instant
N/A
N/A
Paysafecard
Depends on the sportsbook
Min ₺50 Max ₺2,000
Instant
N/A
N/A
UPI
Depends on the sportsbook
Min ₺500 – Max ₺15,000
Instant
Min ₺120 – Max ₺20,000
Up to three days
Papara
Depends on the sportsbook
Min ₺50 – Max ₺2,000
Instant
N/A
N/A
Instant QR
Depends on the sportsbook
Min ₺10 Max ₺500
Instant
N/A
N/A
Perfect Money
Depends on the sportsbook
Min ₺ 50 – Max ₺66,000
Instant
Min ₺120 – Max ₺100,000
Up to three days
What to Watch When Picking Turkey Betting Site
Security
Customer Support
Mobile Compatibility
In-Play Betting
Although there is a small number of overseas operators that accommodate punters from Turkey, they can still take their chance to bet at several sports betting platforms. Identifying the sports betting platforms that are worth your while takes some time, and one of the yardsticks of good betting sites are the seals of approval they operate under.
Unlike some other countries, Turkey does not have a licensing system, but the seal of approval the operator works under is worth checking right from the gate. The measures the operator has taken to keep punters' funds and personal details safe are also worth considering from the off of your betting session.
The line-up of sports and markets is next in line, and gambling enthusiasts should not forget to inspect the portfolio of the operator to ensure that all sports they get a kick out of are supported. Additionally, while looking for a Turkey-oriented betting site, punters are recommended to check the available odds formats and whether in-game betting is available. While looking through the options, gambling enthusiasts should pay close attention to the availability of statistics, results, and live streams.
The types of promotional deals new and existing members of the bookie will be offered also deserve attention, along with the deposit and cashout methods they can decide between. Most punters are in the habit of judging for the quality of the preferred sports betting platform mainly from the bonus incentives it boasts, but they must not forget to go through the bonus terms.
Before punters sign up for an account, they should check if betting on the go is available through in-browser or dedicated apps, especially if they are not fond of the idea of betting exclusively via their computer. Lastly, the working time and the communication channels of the help desk are also among the criteria punters should pay attention to.
10 Best Betting Sites in Turkey
The Turks undoubtedly live and breathe betting on sports, and they enjoy the convenience and freedom online betting brings. For this reason, we have compiled a list of ten premium-quality sports betting platforms that cater to the Turkish market and have a number of features that make them worth giving a try.
IDDAA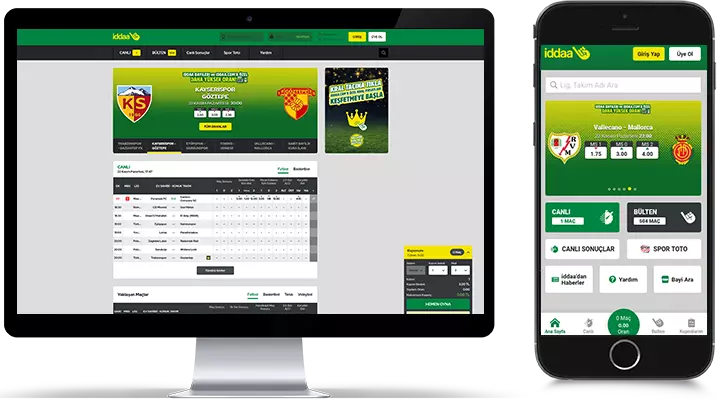 As we explained earlier, IDDAA is the only home-based betting platform citizens of Turkey can freely access. That being said, the site is likely to tick all the right boxes for avid sports fans as they are sure to enjoy the assortment of sports they are presented with.
To ensure that punters will not be hard-pressed to find a sport to bet on, the operator offers an ample mix of options. Prices are offered for football, tennis, snooker, MMA, ice hockey, and volleyball. Betting on special events is also among the preferred options by members of the sportsbook.
In terms of the devices punters can use to power up the sports betting platform, they might be happy to hear that betting on the go is on the agenda of IDDAA. The dedicated apps for iOS and Android-based devices make the sports betting platform accessible on the go, so is the in-browser app.
Before they go for placing their bets on the preferred sports or events, gambling enthusiasts might first wish to head over to the results or live results section.
Offers dedicated apps for iOS and Android-based devices
Results and live results
Satisfying sport, event, and market coverage
Offers different special deals
Getting assistance is possible only via phone
No niche sports
BetWinner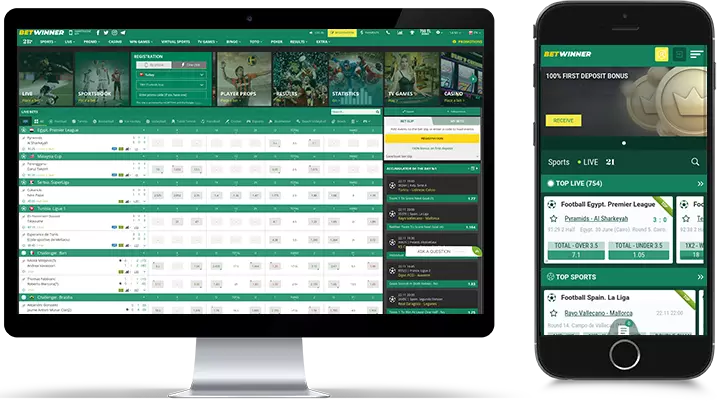 BetWinner is one of the Turkey-focusing sports betting sites that are on the list of the worthwhile platforms. It started accommodating gambling enthusiasts back in 2019, and today, BetWinner is many punters' favorite betting sites because of its competitive odds and sizeable portfolio.
Punters from Turkey who become members of the betting site are bound to enjoy their stay to the fullest as they will find a number of sports they might like, including football, cricket, handball, ice hockey, eSports, horse racing, and basketball. Niche sports are also well accounted for, and such options include squash, figure skating, and futsal. The live, multi-live, statistics, and results page will certainly grab the attention of punters who take their betting session seriously.
Loading the betting site is possible in a staggering number of languages, including Turkish, and what is even better for punters is that they can carry out payments in their local currency. Payments to and from BetWinner will be far from being a headache, thanks to the wide range of payment processors members of the bookie can decide between.
Many popular and niche sports
Wide range of deposit and cashout methods and fee-free payments
Offers multi-live and live betting, results, and statistics
Offers a slew of sports-related bonus incentives
Accepts payments through cryptocurrencies
Cashouts might take longer
Bwin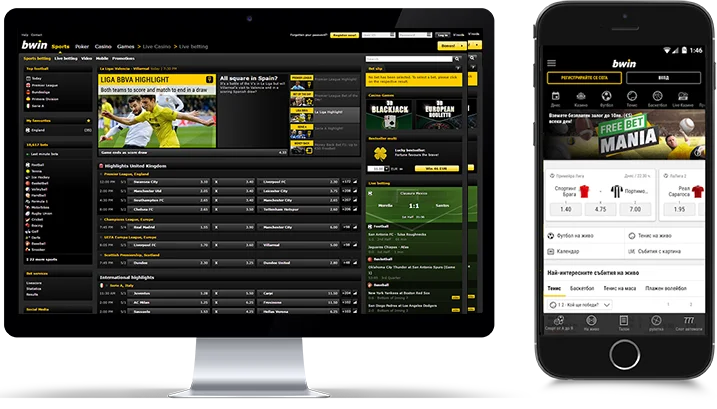 Bwin is a Turkey-friendly sportsbook with a growing reputation, and this is completely justified. The operator has years of experience under its belt, and undoubtedly knows how to win punters over. To carry this off, the operator has created a comprehensive portfolio where all sports citizens of Turkey might be interested in are added.
The betting options are wide and varied, and some of the sports punters can decide between include horse racing, virtual sports, football, American football, rugby, volleyball, and basketball, among others. Not to mention that they might be overwhelmed by the number of markets they are allowed to select from.
The live betting section is worth checking out, as well because of the extensive range of covered events and markets. While the stats and results centers are available prior to registration, if punters want to watch live streams, they will be prompted to log into their accounts before that.
The sportsbook does also not underperform in terms of bonuses, and there are a number of sports offers punters will look forward to.
Wide assortment of sports and betting markets
Offers betting on the go
Offers live streams, live betting, statistics, and results
A trustable operator
With some withdrawal methods, cashout times exceed five days
Some payment methods have transactions fees for withdrawals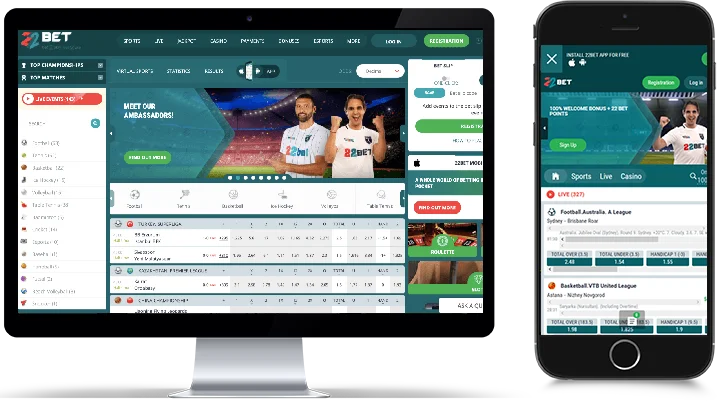 Offering a great selection of sports and competitive odds, 22Bet is also on the list of the bookmakers that accept punters from Turkey. Although it is a relatively young betting site, it has quickly developed into a major platform for sports betting. The number of events gambling enthusiasts can reach after they register for an account is mind-boggling, and the availability of lines for football, esports, tennis, basketball, volleyball, and golf will undoubtedly be appreciated.
Even the choosiest punters are certain to find sports betting opportunities that will meet their demands as the number of live events also impresses. Punters can select from a number of odds formats, go for statistics, and live results any time and anywhere.
Punters will have no trouble placing their bets, no matter if they decide to do so via their computer or portable device.
Offers downloadable apps
Offers high security and privacy levels
Offers six odds formats
Offers one-click betting
Help is offered via email, live chat, and over the phone
Withdrawing your winnings might take up to seven days
Limited range of deposit options
Mystake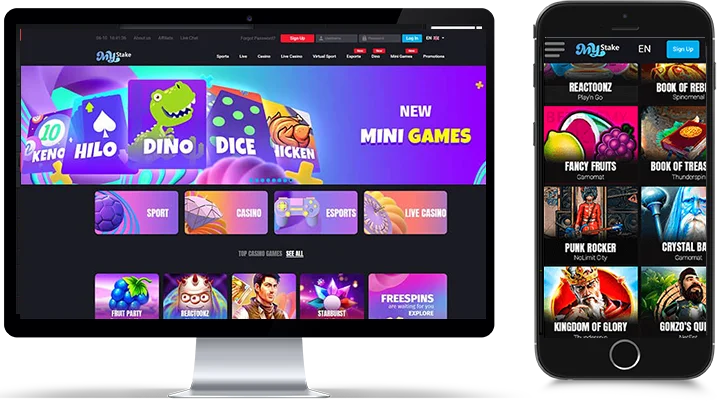 Mystake is a developing interactive sportsbook, which is set out to conquer a great number of gambling markets, the Turkish included. In spite of its short-term presence on the online gambling scene, the operator has already managed to create a comprehensive list of sports betting opportunities for its customers.
Mystake's biggest claim to fame is indeed its selection of sports, which currently contains some of the most followed sports, including MMA, football, baseball, ice hockey, table tennis, American football, basketball, boxing, and rugby. Esports were also recently added to the portfolio of the bookie, thus providing gambling enthusiasts with an even greater range of options to choose between.
The market variety is up to scratch, and to make punters' betting session complete, the operator provides live streams, pre-match betting, and in-game betting. If they wish, punters can also go for event views, and in the event that they are interested in several games, they just need to opt for the multi-event feature.
Members of the sportsbook can switch between decimal, fractional, and American odds, while the view types they can decide between include European and Asian. If there is something members of Mystake want to ask, they need to decide if the live chat or email is the option they prefer.
The event and market coverage are on par
Offers pre-match and in-game betting
Accepts payments through multiple banking solutions
Offers lines for esports and virtual sports
No phone line
A limited range of sports-related bonuses
Does not accept payments in TRY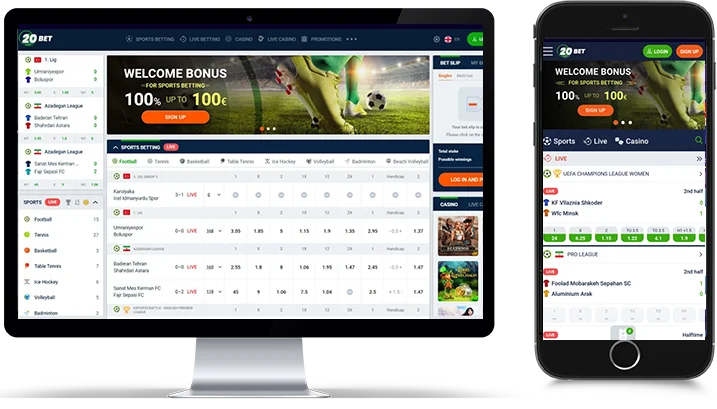 Online bookies are as good as their odds, and 20bet is one of the sports betting platforms that were quick to understand this. In spite of its limited presence on the online gambling scene, the betting platform already prides itself over its multifarious portfolio.
The sports the operator has accounted for are thick on the ground, and some of the most sought-after options include football, boxing, rugby, handball, volleyball, ice hockey, basketball, and tennis. The majority of these sports can also be found under the section for in-game betting, for which 22Bet deserves plus points. Say nothing of the fact that all competitions 20Bet offers lines for are carried over to the downloadable apps users of iOS and Android-based devices can benefit from.
The operator accepts a number of payment methods that will work perfectly for punters from Turkey, including digital wallets, cryptocurrencies, and card payment, to name a few. Depositing funds through any of these payment solutions will allow members of 20Bet to decide between a number of sports-related bonus deals that are gettable by newcomers and regular users.
Offers 24/7 customer support
Offers dedicated apps for betting on the go
Supports digital currencies
Offers forecasts, results, and statistics
Offers a plethora of bonus incentives
Does not load in Turkish
Does not accept payments in TRY
Stake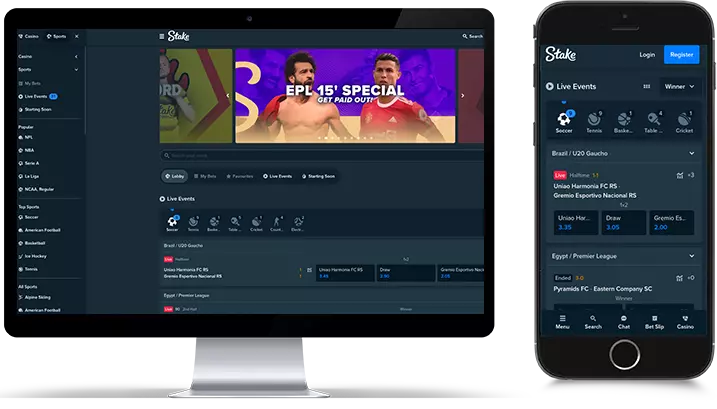 Dedicated to offering the ultimate sports betting experience, Stake is yet another bookmaker that has added Turkey to the list of the accepted countries. It set up shop back in 2017, and today stands out from the crowd with its comprehensive portfolio and premium prices.
The sports betting platform loads in Turkish, but what punters will be most pleased with is the ample mix of sports they can bet on. On the list of the top sports, members of the sportsbook will see basketball, football, ice hockey, and tennis, but lines are also offered for Aussie rules, American football, politics, and volleyball, among others. Going for live events is also possible, but the variety of options gambling enthusiasts will be presented with will be more limited.
Stake's portfolio will undoubtedly make punters stick with the betting site, so are the special incentives they will be in for from the outset of their betting session and along the way.
The operator claims to offer instant cashout, and what punters might be pleased to hear is that cryptocurrencies are among the accepted payment solutions.
Offers six odds formats
Accepts payments through cryptocurrencies
A wide variety of special deals
Limited range of live events
Assistance is available only via live chat
Sportbet.one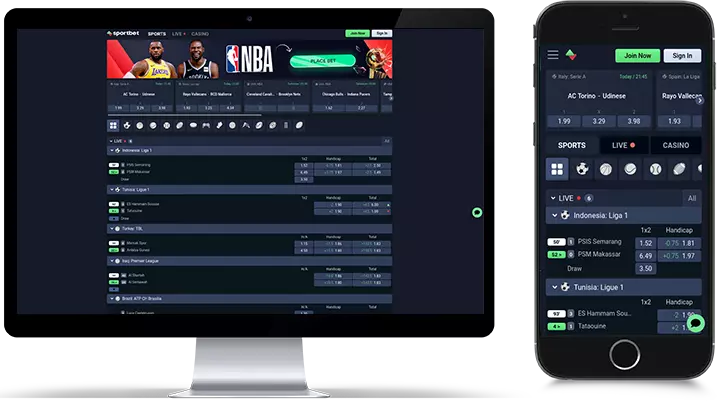 Sportbet.one is a Turkey-friendly sports betting site, where punters can bet on a plethora of events whenever and wherever they prefer. It is a go-to platform for punters who get a kick out of betting on football, rugby, ice hockey, boxing, tennis, and esports, among others. It offers prices for some of the most followed and less popular tournaments that take place around the globe, thus promising that gambling enthusiasts will find the events they want to bet on right off.
Say nothing of the mind-blowing number of markets punters are offered the chance to select from with almost all of the covered events. Live betting is also hugely enjoyed by users of the betting platform, which is not surprising considering the massive event coverage they are offered.
Getting in touch with the help desk of the sportsbook is possible via live chat and email, and best of all, the live chat functionality will be within reach even if you are yet to sign up for an account.
The website is available in Turkish
Accepts payments via digital currencies
Extensive market and event coverage
Offers live betting
Allows betting on the go
No telephone support
The information about payments is scarce
Sportaza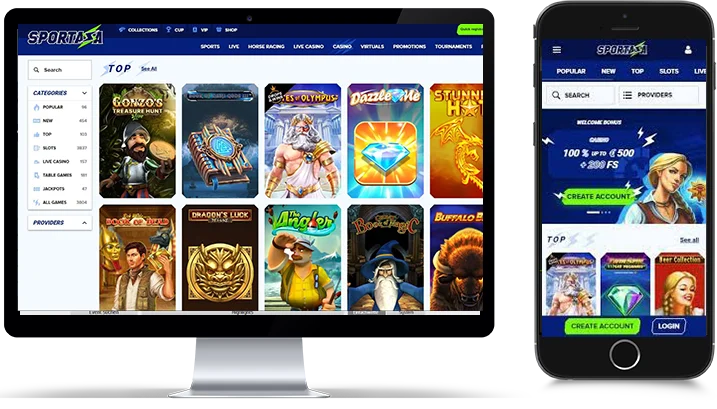 Another gambling site, which is tailor-made for punters who insist on having a huge variety of sports to bet on is Sportaza. Users of the betting platform can punt on a slew of sports, and as usual, football is the most heavily accounted for. Along with a number of European football leagues, punters will see lines for tennis, cycling, motorsports, rugby, boxing, and Aussie rules, among others. Punters are sure to find their favorite sports or event features in the sportsbook, and they should not miss to check the markets as normally, there are some interesting options.
In terms of betting features, Sportaza offers in-game betting and the cash-out feature that are both extremely sought-after by punters.
Aside from ordinary payment methods like bank transfers and card payments, Sportaza also allows its users to carry out their payments through cryptocurrencies. That being said, the transaction limits are slightly at the lower end of the spectrum, which might not appeal to high-rollers.
Sportaza is easily accessible even when gambling enthusiasts are out and about, and although no dedicated apps are available, they can still use the in-browser app and have a whale of a time.
Offers prices for many sports and events
Offers in-game betting
Offers different bonus deals for recruits and returning users
Punters can contact the support agent via email, over the phone, or through the live chat
Does not accept payments in TRY
Low deposit and withdrawal maximums
No downloadable apps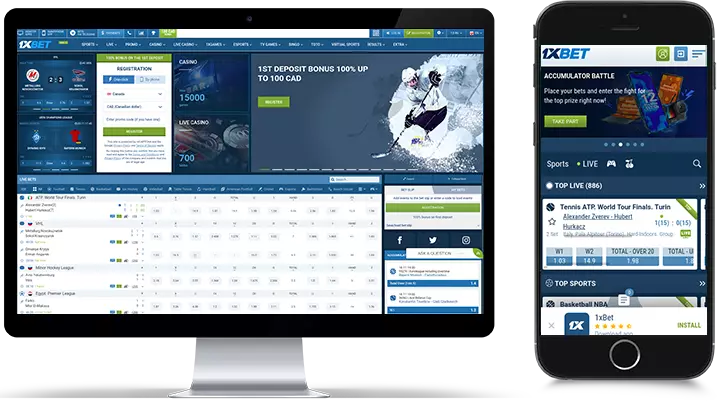 Punters from Turkey who are on the lookout for a bookie with extensive experience should consider giving 1xBet a try. The sportsbook opened its virtual doors back in 2007, and today, it welcomes users from numerous jurisdictions, Turkey included.
With more than a decade of experience, the operator knows how to ensure that punters will have quality time. The sports gambling enthusiasts will be given access to exceed 50, and the market variety also impresses as oftentimes, punters go for hundreds of options. The choice of odd formats punters are presented with is not limited exclusively to American, decimal, and fractional odds, as Malaysian, Indonesia, and Hong Kong are also featured.
At 1xBet, there is no shortage of special features, and users of the sportsbook can opt for in-game betting, use the cash-out feature, or watch the preferred events live. Bet builder is another feature gambling enthusiasts prefer using even when they place their bets on the go or via their computer.
The deposit and withdrawal methods are easily not thin on the ground, and aside from the fast processing times, punters might be happy to hear that 1xBet processes payments in their local currency.
Massive sports and market coverage
Accessible for bets on the go
The live chat operates around the clock
The website is available in Turkish, and payments are processed in TRY
Multiple odds formats
Many country restrictions
Assistance is offered in a limited number of languages