The way in which people perceive gambling has undergone various momentous changes of recent, and the main reason for that is the development of technologies. New Zealand is one of the geographies where gambling has always been a relished entertainment for a huge part of the nation.
Obviously, punters from New Zealand are keen not only on pokies as wagering on sports has also grown to become a drawcard for them. This is one of the nations, for which gambling is not simply a regular activity as instead, they see it as an integral part of their daily routine, and the huge amounts of money they spend on this form of entertainment come to show that.
Apparently, the number of Kiwi punters increases almost every day, which is not that surprising, especially when considering the vibrant gambling atmosphere in the country. For that reason, it makes sense that the country has come up with a set of regulations so as to ensure that all gambling-related activities will be heavily overseen.
Despite the fact that according to the Gambling Act from 2003, remote interactive gambling is considered illegal, the state has remained rather open-minded as for that type of sports betting. That way, sports bettors' choice will not be limited exclusively to the Racing Board of the country as instead, they will be given a choice from a huge variety of overseas bookies.
Legalities of Online Sports Betting in New Zealand
Overview
History
Legalization
Software
Historical Betting Overview
Although Kiwis have never been strangers to gambling, the industry saw its greatest upsurge in the past few years. More specifically, the upswing in the market began after the introduction of the Gambling Act of 2003. Still, this should not leave gambling enthusiasts under the impression that prior to that time, the state has turned a blind eye to the gambling industry.
Interestingly enough, bookmaking was declared illegal back in 1920, meaning that wagering on racing was available solely on-course. Things changed in 1961 when the Totalizator Agency Board was ushered in.
Lotteries, on the other hand, have always been extremely popular among gamblers from New Zealand, and the very first national lotteries saw the light of the day back in 1933, while the New Zealand Lotteries Commission appeared back in 1961. The Totalisator Agency Board appeared in the same year, thus becoming a monopoly organization, which is governed by the New Zealand Racing Board.
The need for a coherent policy became apparent in the subsequent years, which led to the introduction of several regulations that determined the framework within which gambling extends.
Presently, the market is well-regulated as there are several entities that oversee the different forms of gambling, which take place in the country. These include the Ministry of Internal Affairs, Ministry of Health, and the Gambling Commission. Frankly speaking, things have changed to such an extent that currently, the gambling industry has significant social and economic impacts.
What You Need To Know About Sports Betting in New Zealand
Even though New Zealand neighbors Australia, there are certain differences in the legal landscape of the two countries when gambling is concerned. Kiwis are avid gambling fans, not only when it comes to slots or pokies as they are also known, but also when betting on sports is concerned.
Before they engage in any gambling activities, Kiwis should give particular attention to the legal and regulatory environment of the country. The gambling industry of the country is, to a large extent, determined by the Gambling Act of 2003, but online sports betting was left outside its scope. It is important to note that The Act only addressed remote gambling as illegal, but this only applied to interactive gambling in New Zealand and did not extend to overseas operators. The passage of the Racing Industry Act 2020 was greatly anticipated because it laid down the requirements operators need to abide by in order to accommodate Kiwis.
Part 5 of the Act addresses offshore gambling and states that overseas operators are allowed to offer their services on the territory of the country only after they have got permission to use the sporting and racing information to facilitate betting. Under the provisions of the Act, operators are required to pay charges in order to make use of the above-mentioned information.
The Racing Industry Act was amended earlier in 2020, and according to the introduced changes, Racing New Zealand was created. Its core duties are to act as a consulting forum for all three racing codes in the country that include Greyhound Racing New Zealand, Harness Racing New Zealand, and New Zealand Thoroughbred Racing.
Kiwis can legally bet on sports, provided that they are at least 18 years old. This is also the case with lotteries and instant win games. Yet, the restrictions that apply to the legal age differ based on the gambling activity, and some games are accessible by individuals who are under the age of 18. These regulations do not apply to brick-and-mortar casinos, as visiting such is possible if you are at least 20 years old.
Odds Format in New Zealand
Decimal Odds
Fractional Odds
American Odds
Calculations
Kiwi punters are well aware that online wagering on sports is not all about having an enormous range of betting options to pick from. One of the most essential steps towards maximizing the profit gambling enthusiasts will snatch is to figure out what odds tell them. Since their value indicates how likely a specific event is, punters will be able to discern the advantageous wagers much easier as they will have the opportunity to estimate the profit they might potentially snatch.
For beginners, the value of the odds can be posted using the moneyline, fractional, or decimal format, and each of these formats is popular in specific geographies. As for New Zealand, gambling devotees from that region opt mainly for the decimal format as figuring out the way in which it functions is a five-finger exercise.
As the name of the format gives a hint, the value of the odds is posted through the medium of decimals. When utilizing this odds format, sports bettors will be able to work out the profit they will collect if their wager is a winning one by multiplying the amount they intend to wager by the value of the odds.
Hence, if the market, which has drawn their attention offers odds of 1.5 and they decide to lay a wager of $200, for example, they can collect $300, given that their prediction was correct.
Kiwis who plan on gambling at any of the off-shore sportsbooks should be conscious of the fact that in the majority of the cases, such gaming websites offer all the above-mentioned formats together.
New Zealand Betting Laws and Legislation
Although there are many gambling aficionados that plunge into wagering on sports over the Internet without much thought, a wiser approach would be to inform themselves about all laws and regulations, which have to do with gambling in advance. Luckily, New Zealand is one of the territories where the legislation is set out clearly, thus eliminating any possible ambiguity or uncertainty.
It is safe to say that presently, the most important piece of legislation, which operates in New Zealand is the Gambling Act from 2003. An important detail about it is that in practice, it repeals both the Lotteries Act 1977 and the Casino Control Act 1990 by merging them into a single legislative document. That way, the government has managed to provide the long-overdue legislative framework of the market.
Before the introduction of the Gambling Act, the Responsible Gambling Bill was poised to Parliament back in 2002. According to the act, gambling activities can be divided into four separate categories and all activities, which cannot be assigned to any of the classes are considered against law.
Some of the provisions gambling enthusiasts do not feel at with is that all forms of remote gambling are illicit. According to the act, all forms of gambling using a communication device the likes of computers, phones, or other similar devices are considered remote online gambling.
Despite the fact that online gambling is deemed unlawful in New Zealand, this does not refer to wagering at overseas sportsbooks or casinos. To put it in another away, it is not illegal for Kiwis to gamble using their touchscreen or desktop device as soon as the operator is based overseas. Still, Kiwis should not overlook the fact that since the bookie is based elsewhere, their legal protections will be determined exclusively by the legal system of that particular territory.
The Gambling Act also stipulates that punters who are found to take part in unauthorized gambling activities will be imposed a fine of $10,000. Those who are found to provide such services will face even heftier fines.
What residents of New Zealand should keep in mind is that racings continue to fall under the sway of the Racing Act 2003.
The Gambling Amendment Act of 2015 gives further provisions about the prohibition of advertising offshore gaming websites. Furthermore, it determines the status of racing clubs and the New Zealand Racing Board and provides the grounds for obtaining a license, depending on the type of gambling activities operators provide.
New Zealand Betting Restrictions
Gambling enthusiasts who want to ensure that they will abide by the legislation of New Zealand should bear in mind that there are several other restrictions they should be familiar with.
Perhaps, one of the most essential things, which have to do with gambling in New Zealand is that the minimum legal age there is 18. Yet, gambling enthusiasts should be in the know that this only refers to wagering on sports, lotteries, and scratch cards. Lovers of casino games, on the other hand, should be at least 20 years old so as to be permitted to play at brick-and-mortar casinos.
It is vital to remember that residents of New Zealand are not permitted to publish or arrange any advertisements, which refer to overseas operators. Those who are found to infringe this regulation will be imposed a fine, which can amount up to $10,000.
It is safe to say that the income tax is yet another talking point for gambling enthusiasts. On that score, sports bettors might be delighted to find out that the winnings they will accrue are not subject to an income tax.
What Kiwis should be abreast of is that the Gambling Act of 2003 also described several prizes, which are prohibited. For that reason, it is advised to go through the list of these prizes before one plunges into whatever gambling activities they prefer.
Online Betting Regulatory Body in New Zealand
New Zealand is certainly one of the geographies where the state has ensured that all forms of gambling fall under stringent control. Interestingly enough, the legislation of the country has placed a heavy focus on responsible gambling and the minimization of all risks, which might potentially occur.
One of the main regulatory agencies in New Zealand is the Department of Internal Affairs, as its role is to administer the gambling legislation. Its role is also to guarantee compliance with all legislative measures, which have to do with the specific form of gambling. Finally, it ensures that residents of the country will be provided with education and information on the topic.
The Ministry of Health also plays a crucial role, especially when problem gambling is concerned due to the fact that it funds and coordinates diverse such services, which aim at dealing with such problems.
The other regulatory body, which operates in New Zealand is the Gambling Commission. It is not only accountable for issuing and renewing the licenses of gambling operators, as it also modifies the terms operators need to stick to so as to get permission to provide their services.
Popular Betting Markets in New Zealand
Football
Ice Hockey
Rugby
Basketball
The legal forms of gambling Kiwis can engage in are by no means far and few between, and aside from casino games, lotteries, bingo, sports betting also generate lots of buzz. Figures go to show how keen gambling enthusiasts Kiwis are, and the gambling expenditure has seen a steady growth from 2011 onwards.
Considering the British colonial heritage of the nation, it is understandable why sports like cricket, horse racing, rugby, football, netball, and basketball are the most chosen ones. When it comes to the growing popularity of rugby, it can also be ascribed to the success of the nation in a number of competitions as they have won 10 out of the 16 Tri-Nations trophies and have lifted almost all trophies in the Rugby Championships. Besides, it is the sport, which enjoys the greatest viewership, which is hardly a coincidence, considering that Rugby union is New Zealand's National sport.
In spite of the fact that cricket is not nearly as followed as rugby in New Zealand, international games are what fuel the continually growing interest. The national team has made it to the semi-finals and finals of the Cricket World Cup, which is the reason why events in which it vies are followed by such a large portion of the population.
Basketball is another crowd-pleaser in New Zealand, and currently, the only team, which has made it to the National Basketball League of Australia is New Zealand Breakers. Naturally, the NBA and EuroLeague are among the competitions Kiwis flock to watch, all the more so after several players from New Zealand started to play in the NBA.
Although football is a significant sport, it might come as a surprise that it is not the most well-liked sport by Kiwis. All Whites, which is how the national team of the country is often referred to, has made it to the FIFA World Cup two times, but their success was rather limited. Speaking of the World Cup, New Zealand has already hosted it multiple times and is about to do so again in 2023. Of course, internationally held football competitions also enjoy a massive following, and UEFA Champions League and The World Cup are only some of the best-liked competitions.
These are by no means all sports that earn acclaim in New Zealand as horse racing athletics, Aussie rules, baseball, boxing, and cycling are also on the agenda of the fans and punters.
Popular Betting Markets in New Zealand Summary
Sport
Leagues
Rugby Union
National Provincial Championship, Rugby Championship, Heartland Championship, and Super Rugby
Football
New Zealand National League
Basketball
National Basketball League
Ice Hockey
New Zealand Ice Hockey League
New Zealand Online Betting Bonuses
Promotions
Match Bonus
Free Bets
Enhanced Odds
Most of the time, sports bettors get overly carried away by the long swathe of events bookies have covered or by the promotional offers they extend to their recruits and existing customers. Since new online sportsbooks sprout out nearly every day, it is not that surprising that operators give their utmost to retain the attention of punters using different tools such as free bets, reload bonuses, and deposit-match bonuses, among others.
Nearly every Kiwi-friendly bookie has on offer a welcome bonus of some kind. Some bookmakers endeavor to attract new users by offering them no-deposit bonuses, which means that they do not need to deposit a dime in order to take part in such special deals. Other gaming websites have assumed a slightly different approach as they grant sign-up bonuses, given that punters have cashed in a specific amount to their balance.
Luckily, bookies have various other ongoing promotional offers, which are likely to retain the attention of their regular customers. One such are the enhanced odds bookies tend to offer on certain markets. As their name implies, bookmakers will supply higher prices on certain markets than they would typically do. Another special offer Kiwis might be intrigued by is the reduced juice. For beginners, when there is such an offer, they will be required to pay the bookie a smaller vigorish on the stakes they will make.
A good deal of the New Zealand-friendly betting sites has in store cashback bonuses. Such exclusive deals aim at returning punters a small percentage of the losses they have experienced throughout a specific period.
Those who are on the lookout for larger bonuses and better perks should check out if the bookie they have set up an account with has a Loyalty Program. That way, gambling enthusiasts who frequent the gaming website and who show the biggest allegiance should expect to get various boons in return.
Needless to say, bookies will go out of their way to make the bonuses they boast as appealing as possible. Still, punters should always be on the alert for the terms and conditions of the special deals as that way, they will be able to determine if the bonus is worthwhile. Some of the most essential things to keep your eyes wide open for are the rollover requirements, the maximum on the winnings they can retrieve, the minimum/maximum odds at which they can make their wagers, or whether there are any restrictions in terms of the banking solutions they can utilize. Finally, it might be wise to check out the markets on which the promotion is valid.
Mobile Betting in New Zealand
Mobile Play
Download App
Browser In-Play
Download via QR
A good deal of the New Zealand-friendly betting sites recognizes the demands of punters that they are seeking to gamble anytime and anywhere, without being constrained to do so only through their computer. In fact, most bookies have responded accordingly due to the fact that they have either released downloadable apps for devices running on OS such as Android or iOS or they offer browser-based apps, which only require a stable Internet connection.
Good mobile sportsbooks have numerous lineaments, which make them easily recognizable for Kiwi punters. One of the key features, which make decent sportsbooks stood into relief is their user-friendliness. Thanks to it, punters from that geography can navigate through the different sections and find the lowdown on their payments, wagers, and special deals on offer in a worry-free fashion.
Another front on which proper bookies do particularly well is providing gambling enthusiasts with an adequate variety of betting options. Thus, if punters figure out that the gambling operator has not fixed only on some of the most popular markets, this can serve as a proof that the operator might be worth giving credit to.
While looking at the gaming websites, which provide odds on the events they prefer, Kiwi punters should also explore the special features they will have at their fingertips. Tools the likes of live-betting and live-streaming will not only make punters' experience rather enjoyable but can also assist in snatching better payouts.
Typically, such gaming websites will process deposits and withdrawals without any do, thus allowing sports bettors to get down to punting on their favorite sport on the spot or to get hold of the winnings they have collected in a prompt fashion. For that reason, it is always wise to check out the processing time for cash-ins and withdrawals so that you could have the full peace of mind that you will not end up waiting forever to have your transactions handled. Speaking of payments, a decent New Zealand-friendly bookie will also provide sports bettors with a satisfying variety of banking methods in an effort to meet their demands.
Popular Betting Banking Methods in New Zealand
Bank Transfer
Credit Cards
E-Wallet
Prepaid Cards
Kiwi punters who would like to remain on the ball when it comes to their sports betting adventures will be able to do so, provided that they have at their disposal an ample range of payment solutions. Since punters from the region are exceptionally enthusiastic about sports betting, this makes it self-evident why gambling operators greet punters from New Zealand eagerly and give their utmost to live up to their expectations.
Deciding on the payment method you will employ when performing your gambling-related transactions is not less important than settling on a web-based bookie. It appears that one of the banking solutions Kiwi punters tend to set a great store by is POLi. Thanks to it, sports bettors will have the opportunity to utilize their online banking so that they could make transactions to bookies securely and promptly. Perhaps, one of the main reasons behind the popularity of the method is that using it will not cost punters a dime.
Cryptocurrencies are positively one of the most touted ways of payment of recent, especially among gambling enthusiasts. The most obvious explanation why Kiwi punters do not frown upon depositing or withdrawing via Bitcoin, Ripple, Litecoin, or any of the other digital currencies available out there is mainly due to their promptness, security, ease of use, and the anonymity they ensure.
Currently, card payments are synonymous with swiftness and reliability, which comes to make it clear why an ever-growing number of punters prefer utilizing them. Debit and credit cards issued by Mastercard and Visa are better known also for their great availability as nearly every online sportsbook accepts payments through them. What is more, this is one of the fully-functional payment methods as most of the time, it is available for deposits and cashouts.
Options the likes of PayPal, paysafecard, and bank transfers also list among the ways of payment, which are likely to cater to the needs of gambling enthusiasts from New Zealand.
Popular Banking Methods in New Zealand
Payment Method
Fees
Deposit Limits
Deposit Times
Withdrawal Limits
Withdrawal Times
Visa
Depends on the betting site
Min $10-Max $10,000
Instant
Min $10-Max $100,00
Between one and three days
Mastercard
Depends on the betting site
Min $10- Max $10,000
Instant
Min $10-Max $100,000
Between one and three days
Neteller
Depends on the betting site
Min $10- Max $15,000
Instant
Min $10-Max $10,000
A couple of minutes
Skrill
Depends on the betting site
Min $10- Max $10,000
Instant
Min $10-Max $10,000
A couple of minutes
Paysafecard
Depends on the betting site
Min $100- Max $1,000
Instant
N/A
N/A
POLi
Depends on the betting site
Min $10-Max $10,000
Instant
N/A
N/A
PayPal
Depends on the betting site
Min $10- Max $15,000
Instant
Min $10- Max $10,000
A couple of minutes
Neosurf
Depends on the betting site
Min $10- Max $5,000
Instant
N/A
N/A
Apple Pay
Depends on the betting site
Min $10- Max $10,000
Instant
N/A
N/A
Bank transfer
Depends on the betting site
Min $10- Max $50,000
Instant
Min $50- Max $100,000
Up to five days
What To Watch for When Choosing a New Zealand Betting Site
Security
Customer Support
Mobile Compatibility
In-Play Betting
Even though the criteria for picking the best New Zealand-friendly sportsbook might differ depending on the preferences of gambling enthusiasts, there are several crucial features they should always look for.
To begin with, a sure-fire way to find a trustworthy operator is to check which authority has issued its seal of approval. Of course, verifying the validity period of the license is also of crucial importance. The clear-cut and unambiguous terms and conditions, along with the impeccable ,also list among the distinctive traits of proper New Zealand-facing bookies.
The covered events and markets might also turn out to be deal-breakers for gambling enthusiasts, and, for this reason, it is advisable to check what sports the operator has covered before they fill in the registration form. Checking the sports the bookie offers action on is a must, especially if gambling enthusiasts are not only interested in major sports, but in niche ones as well, as the second-mentioned are not that widely available. The variety of markets is also of high significance and is yet another thing to watch for while picking a sportsbook.
The user-friendliness of the sportsbook should not be overlooked, and the things punters should consider here is how easy it is to register for an account, add and remove bets from their betslip, and find their way around the different categories, among others.
To continue discussing the convenience punters are offered, they should also make sure that the bookie has introduced standalone apps for play on the go, or, instead, they can kick off their betting session on the go using the mobile version of the sportsbook.
One more way to ensure that the chosen betting platform is not behind the times is to check the offered betting features. There are a lot of features that can add up to the excitement betting on sports brings, and some of these include the bet-building and cash-out features. In-game betting has also grown to become an inseparable element of interactive sportsbooks these days.
The available banking options, processing times, and fees are features that are necessary to check. To ensure that they will have no qualms with their payments, Kiwis are advised to look for bookies that provide them with payment solutions to fund their account with cash and get paid that work best for their country.
The available bonuses and rewards also make the good sportsbooks instantly recognizable, and punters should not get carried away by the bountiful perks they might be offered as they should always give the fine print due attention to ensure that they are worthwhile.
Punters should take the safety of their funds and personal details seriously, and they should make sure that the chosen operator does so as well. If the operator has taken the needed measures to safeguard punters' sensitive information, then they should consider giving it a try. The last things gambling enthusiasts should evaluate are the quality of the customer support, the available contact venues, and whether assistance is available around the clock.
Best 10 Sports Betting Sites in New Zealand
Finding a sportsbook, which measures up to the requirements of punters is extremely important, but what makes it a somewhat arduous task is the sheer variety of options they can select from. Since we already walked you through the criteria to pay closer attention to during the decision-making, it will not be a headache to pick a bookie. To make things even less problematic, we have put ten New Zealand-friendly sportsbooks on the shortlist that are easily worth taking a look at.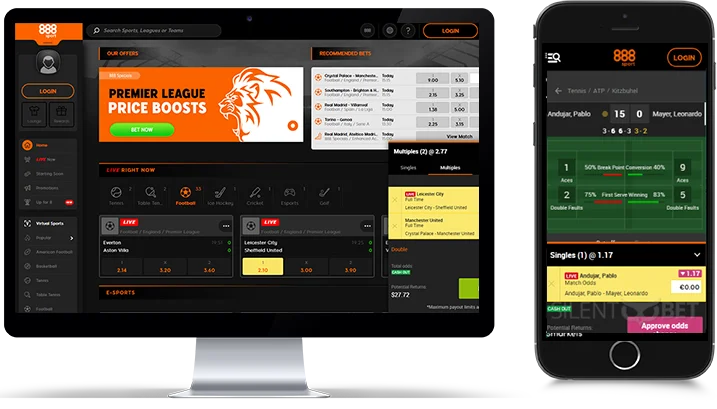 It is enough to say that 888 is a brand, which has been around for more than 20 years and that it has penetrated a staggering number of markets, the New Zealand one, included, to get an idea about how well-established the operator is. The operator is known for its well-wrought portfolio, which, aside from betting on sports, allows for playing casino games, bingo, and poker, among others.
Gambling enthusiasts will be poised to strike with their real-money bets, thanks to the in-browser and dedicated apps that will give them access to the complete list of sports and markets. With more than 30 covered sports, the bookie has what it takes to meet the demands of gambling enthusiasts who are heavily into betting on American football, boxing, basketball, baseball, Rugby Union, Rugby League, football, MMA, esports, and cricket, among others. The navigation around the sportsbook is a five-finger exercise, and punters will be able to find their preferred sport or event without any hassle, thanks to the filtering options.
Boasting lightning-quick payments, Kiwis can have the full confidence that their funds will be added to their balance in next to no time. There is an adequate number of banking solutions for punters to make use of, and they can opt for prepaid vouchers, card payments, e-wallets, and bank transfers, to name just a few.
Fully licensed and reputable operator
A plethora of sports and markets
Great variety of accepted payment methods
Great variety of bonus deals
Available for play on the go
Contacting the support agents might be challenging
Cashout might take longer
Pinnacle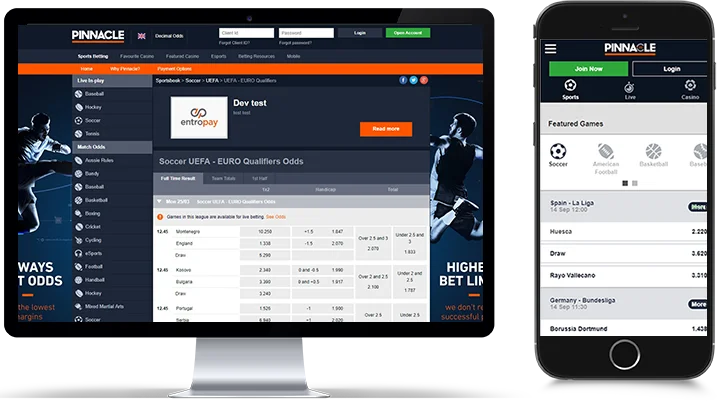 Pinnacle is easily not a come-and-go sports betting platform as it set its operations going back in 1998. The operator is set out to provide its users with a premium gambling experience, no matter what they are intrigued by as, aside from sports betting, the platform also facilitates the play of casino games. Punters can seize on the opportunity to bet on a considerable number of sports, including football, esports, hockey, American football, baseball, and basketball, among others.
Pinnacle has also met the preferences of punters who enjoy live betting, but they should bear in mind that accessing the live center is possible only after registration.
The question is not so much what punters will be offered in terms of sports coverage, but also whether the bookies ticks all the right boxes in the other important departments. The multi-language sports betting platform is easily here to stay as it delivers also when payments are concerned. What is important to note is that Pinnacle has chosen not to treat its users with bonuses and promotions. Instead, the operator has chosen to provide reduced margin pricing, thus ensuring that sports bettors will get the most out of their betting session.
Naturally, punters should not sleepwalk towards registering for an account without giving due attention to the licensing details of the operator, and, with Pinnacle, they should not worry about the uprightness and legitimacy of the operator.
Lots of accepted deposit and withdrawal methods
Adequate number of covered sports and markets
The help desk operates around the clock
Punters are offered live betting
Only decimal and American odds are available
No bonuses and promotions are offered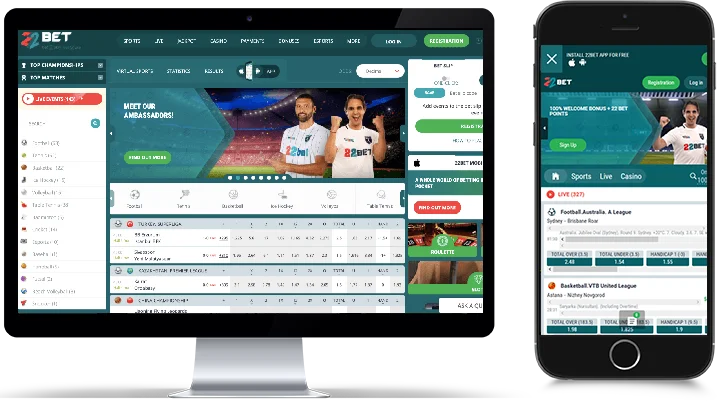 Seeing a rapid expansion during the past few years, 22Bet is also among the bookies that welcome Kiwi punters. Although it does not have a wealth of experience like the above-mentioned operators, it is safe to say that 22Bet bodes well. In spite of the fact that 22Bet is not all about wagering on sports, its sportsbook is its draw, and for a reason.
Examining the entire list of sports the operator offers lines for will take up a long time as there are well over 50 options. No matter what the taste of punters is, they are bound to enjoy their stay at 22Bet as along with the common set of sports like football, tennis, and basketball, the operator offers odds for badminton, darts, esports, and snooker, among others. To expedite the decision-making, the operator has dedicated sections for statistics and results Kiwis will undoubtedly appreciate.
Payments to and from the bookie are made smooth, thanks to banking solutions like debit cards, digital wallets, and bank transfer the operator works with. The processing times are also reasonable, and while deposits are completed on the spot, cashouts take between a couple of minutes and to 7 working days to clear.
In order for punters to forward their queries, they should use the contact form or send them via email. Fortunately for them, the variety of languages 22bet loads in is staggering, which is yet another major plus.
Extensive variety of odds formats
Supports a plethora of languages
A wide and varied selection of sports
Offers mobile apps for play on the go
Offers several useful betting features
Limited range of channels of communication to speak to the support hosts
Limited range of banking solutions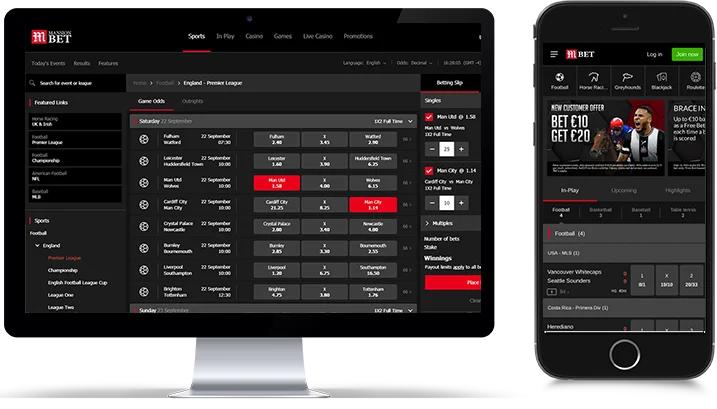 Having a great deal of experience, MansionBet has what it takes to make Kiwis stick with the betting platform. Offering all three main odds formats, MansionBet is mainly celebrated for its first-rate sportsbook, which contains everything from football, basketball, and Aussie rules to futsal, handball, politics, and Gaelic hurling. The competitiveness of the lines is not something punters should lose sleep about, neither is the availability of in-play betting.
The section dedicated to virtual sports is also among the most frequented ones, and for a reason, as there, punters will see lines for football, motorsports, greyhound racing, tennis, and cycling, among others. To brush up their knowledge about their favorite sport or see how the preferred team or player has been doing, Kiwis just need to explore the blog, statistics, or live results sections.
It can safely be said that the operator has been looking to make deposits and withdrawals smooth and problem-free, and to this end, its cashier works with everything from prepaid vouchers, card payments, online banking services, to digital wallets. Naturally, NZD is available on the list of the currencies MansionBet facilitates payments in.
Obviously, the operator has wanted to ensure that punters' stay will be enjoyable from the off and along the way, and the available bonus incentives go to prove this beyond doubt. The award-winning platform meets all the requirements also when its help desk is concerned.
Lots of covered sports
The support staff can be reached out via email, over the phone, and through the live chat
Offers in-game betting, statistics, and live results
Supports mobile play
Offers all three main odds formats
The help desk does not work around the clock
The available bonus deals could be more varied
Withdrawals of larger sums might take up to ten days to clear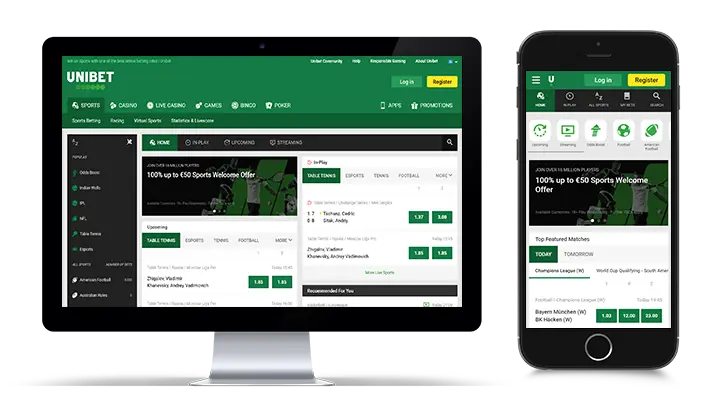 Unibet is a New Zealand-friendly sportsbook, which gives its best to steal the show with its premium-quality sportsbook and casino The operator enjoys a massive user base as its services are available in more than 100 countries around the globe, New Zealand included, which renders it a worthwhile betting platform.
As they join the Unibet community, punters will enjoy seamless access to an extensive variety of betting options, in-play betting, included. The operator is dedicated to giving punters the most favorable odds, no matter if they are keen on wagering on American football, Rugby League, Rugby Union, snooker, politics, MMA, tennis, motorsports, or greyhounds.
As they navigate to the sportsbook, punters will see the sections reserved for statistics and live scores right off. Besides, they can check out all events that will start soon or jump into the live streaming section.
As it befits an operator, which puts the happiness of its users first, Unibet has released dedicated apps in order for members of the bookie to bet anytime and anywhere. Yet, if using one of the downloadable apps is not your thing, then the browser-based one might produce better results for you.
Unibet might work best for Kiwis who enjoy getting extra rewards while betting on sports, as the line-up of special incentives the operator has prepared contains promotional deals that target first-timers and returning users.
Many sports to bet on
Lots of rewarding promotional incentives
Punters are given the freedom to bet while being on the move
Offers statistics, live scores, and live streaming
The live chat operates limited hours
A limited range of cashout methods and longer processing times with some payment solutions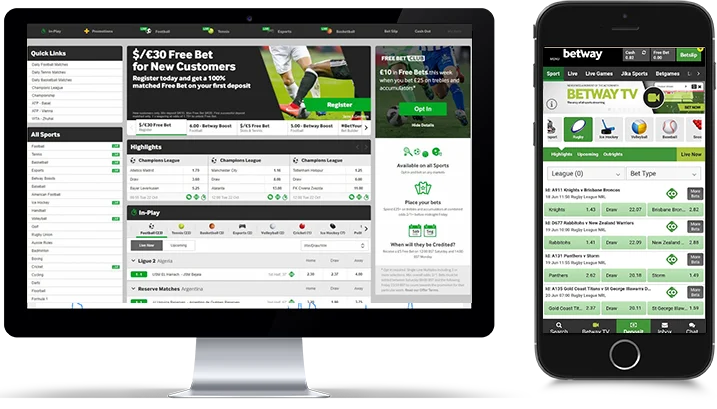 Operating since 2006, Betway is now known for its comprehensive sportsbook, which can please even the choosiest punters. The betting platform is owned and managed by the Malta-based company Betway Limited, and is licensed by several of the most demanding licensing authorities, including the MGA and the UKGC.
The reliability of the operator aside, Betway's biggest claim for fame is its all-around selection of sports punters can bet on. The line-up of options includes Martial arts, football tennis, esports, Gaelic sports, table tennis, virtual sports, politics, and Rugby union, to name a few. As they switch to the Betway Boosts, punters will get to see improved odds for a number of competitions and sports. In-game betting and the cash-out feature also attract lots of attention, and the best thing is that they are available to mobile users.
The sportsbook is available in a number of languages, and best of all, Kiwis can access it no matter the device they are using. The alternatives gambling enthusiasts have when they want to bet on sports whenever and wherever they prefer are to use the browser-based or one of the dedicated apps.
It is hardly a coincidence that Betway is one of the most preferred sports betting platforms by Kiwis as the operator is set out to reward them on a regular basis. Getting assistance is also made problem-free, and this is possible through live chat and email.
Supports all main odds formats
A reputable and fully licensed operator
A wide range of sports to bet on
Several useful betting features
Supports play on the go
Punters can view the available bonuses after registration
The live chat is available after registration
Betsafe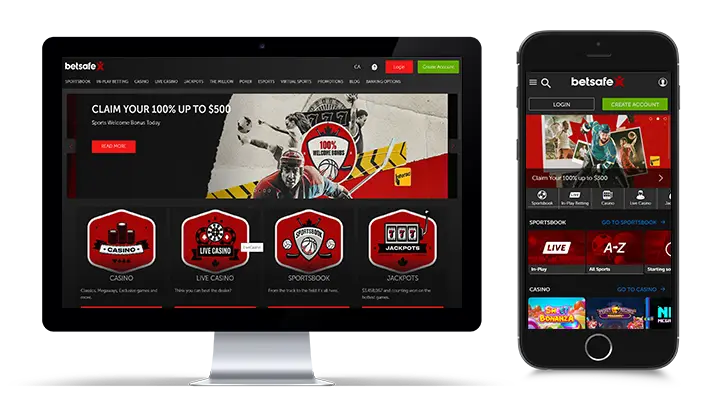 Kiwis who are on the lookout for a betting platform, which is more than a sportsbook, should give Betsafe a once-over. It is safe to say that Betsafe is a one-stop shop as, along with betting on sports, it offers a casino and a poker room.
When they register for an account, gambling enthusiasts can have the full confidence that they are up against a creditable and properly licensed operator as it is authorized to provide its services through stamps of approval granted by the Maltese Gaming Authority, Revenue Commissioner of Ireland, and the Swedish Gambling Authority.
Betsafe offers an enviable sports coverage, and lines are offered for popular competitions, the likes of Seria A, Premier League, NFL, and the UFC, among others. Punters are bound to enjoy their stay, no matter if they prefer to wager on football, golf, handball, rugby, volleyball, tennis, ice hockey, or politics and business. The availability of in-play betting is undoubtedly one of the strong points of the platform, and aside from the large variety of sports, the assortment of markets is also something to write home about.
The bet placement at Betsafe is made easy and takes no time at all, and best of all, there are statistics and live results that might help along. The bonus redemption is yet another thing punters might look forward to, considering there are bonus incentives that target first-timers and existing Betsafe users.
A well-established operator
Support is offered via email, live chat, and over the phone
Offers statistics and live results
Large sports coverage
Offers enhanced odds
Card payments incur a fee
Withdrawals can be carried out through a limited range of banking solutions
BetVictor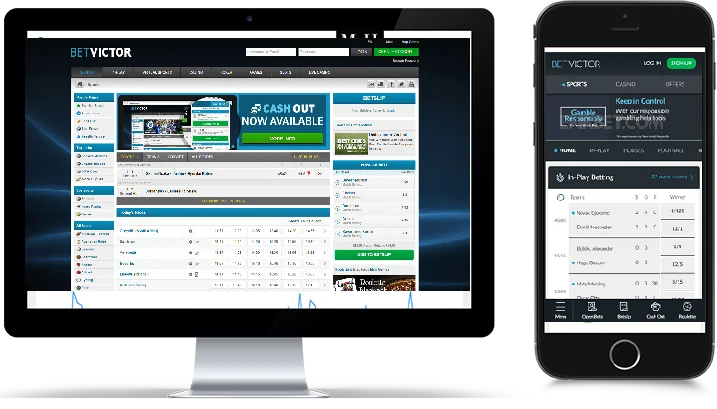 The company claims that it leads the way when sports betting is concerned, and rightfully so, considering the sports and the betting features gambling enthusiasts will be in for. Bets are accepted for all most-loved sports including horse racing, tennis, football, greyhound racing, and basketball, among others.
As likely as not, punters will be satisfied with the variety they will find under the section reserved for in-play betting since this option is available for the majority of the covered sports. The bet-building fixtures are also among the attention-grabbing features of the New Zealand-friendly bookie, and for better convenience, punters can sort them out according to their date.
The options in front of punters when it comes to promotional incentives are worthy of note as well as the sign-up deal is not the only bonus they can take part in. Becoming part of the BetVictor's Loyalty Club is an opportunity gambling enthusiast should not overlook because of the perks they will be in for.
To use the live chat of the sportsbook, punters should not necessarily register for an account before that, which prospective customers will be happy to hear.
Lots of in-play betting options
A wealth of promotional deals
Using the live chat is possible without registration
Offers bet-building fixtures and bet calculator
A fully licensed operator
No telephone support
Limited range of cashout methods
10bet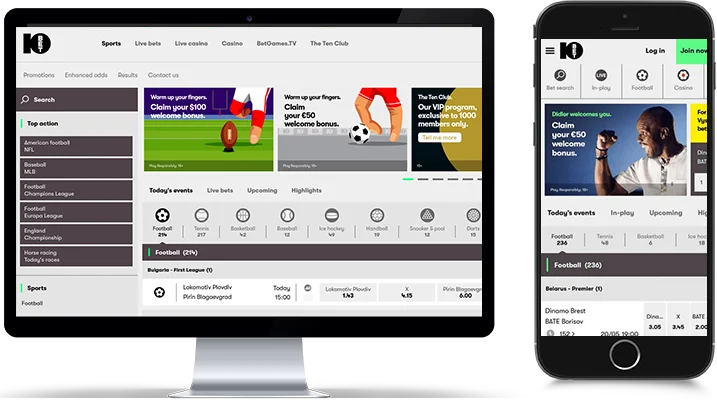 Founded back in 2003, 10bet is a sports betting platform, which is heavily oriented towards gambling enthusiasts from New Zealand. The operator is dedicated to covering all the big stuff when it comes to sports, and the betting odds are spread across most sports that normally attract huge betting action including basketball, ice hockey, football tennis, volleyball, cricket, esports, table tennis, and beach volleyball.
Results, live results, and statistics are within reach at all times in order for Kiwis to place well-informed bets. Live betting has started to gain much ground and to meet the growing demand, the operator allows for wagering on most of the sports we enumerated already.
It can safely be said that the operator does not refuse to reward its newly registered and existing users as the available promotional deals cater to them all. Not to mention that enhanced odds are offered for live betting and all the top leagues and events.
Deposits and cashouts are made smooth, which will easily have an impact on the betting session of punters. Fortunately, payments to and from 10bet are commission-free and are executed with great ease. Say nothing of the fact that withdrawals take three days at the most.
A profusion of sports to bet on
Supports decimal, fractional, and American odds
Deposits and withdrawals are fee-free
Cashouts take up to three days
The accepted banking solutions are limited
The cashout limits could be higher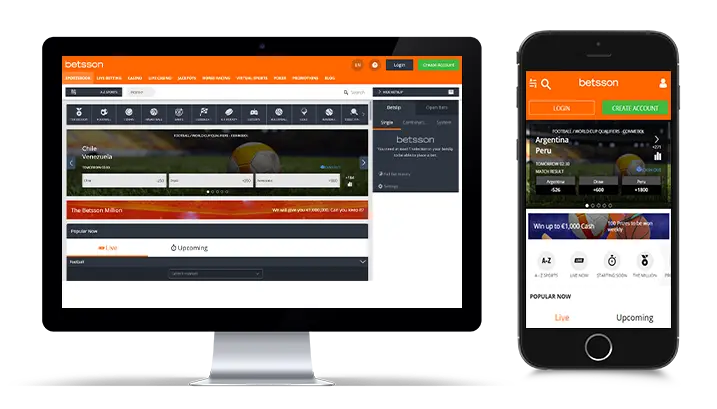 When it comes to the bookies that cater to the New Zealand market, we cannot help but mention Betsson. It is a bookie with a strong focus on variety, especially when sports and betting markets are concerned. Kiwis will immediately see that its portfolio is not reduced to the bare bones as lines are offered for everything from cricket and table tennis to basketball, tennis, and football. If they prefer, members of the bookie can resort to the statistics and live scores and turn the information to their advantage.
Betsson is by no means void of betting features, and registered users of the sportsbook can utilize a bet-builder and the cash-ou feature. Speaking of the extras that will be within reach, punters will get to benefit from enhanced odds and price boosts. The section dedicated to the promotional incentives should not be overlooked by punters as it contains a plethora of sports-oriented bonuses.
To engage in any of these, gambling enthusiasts first need to load their accounts with cash using their debit card, a prepaid voucher, or one of the accepted digital wallets. What punters might be happy to hear is that cashout requests are normally processed within up to 24 hours, and that all payments are fee-free.
Many betting features
Punters can contact the support agents via email, over the phone, and through the live chat
Many promotional deals
Offers live betting
Offers statistics and live scores
The available bonus deals could be more generous
Limited cashout methods
New Zealand Betting Sites FAQ